Congratulations Stringer Finalists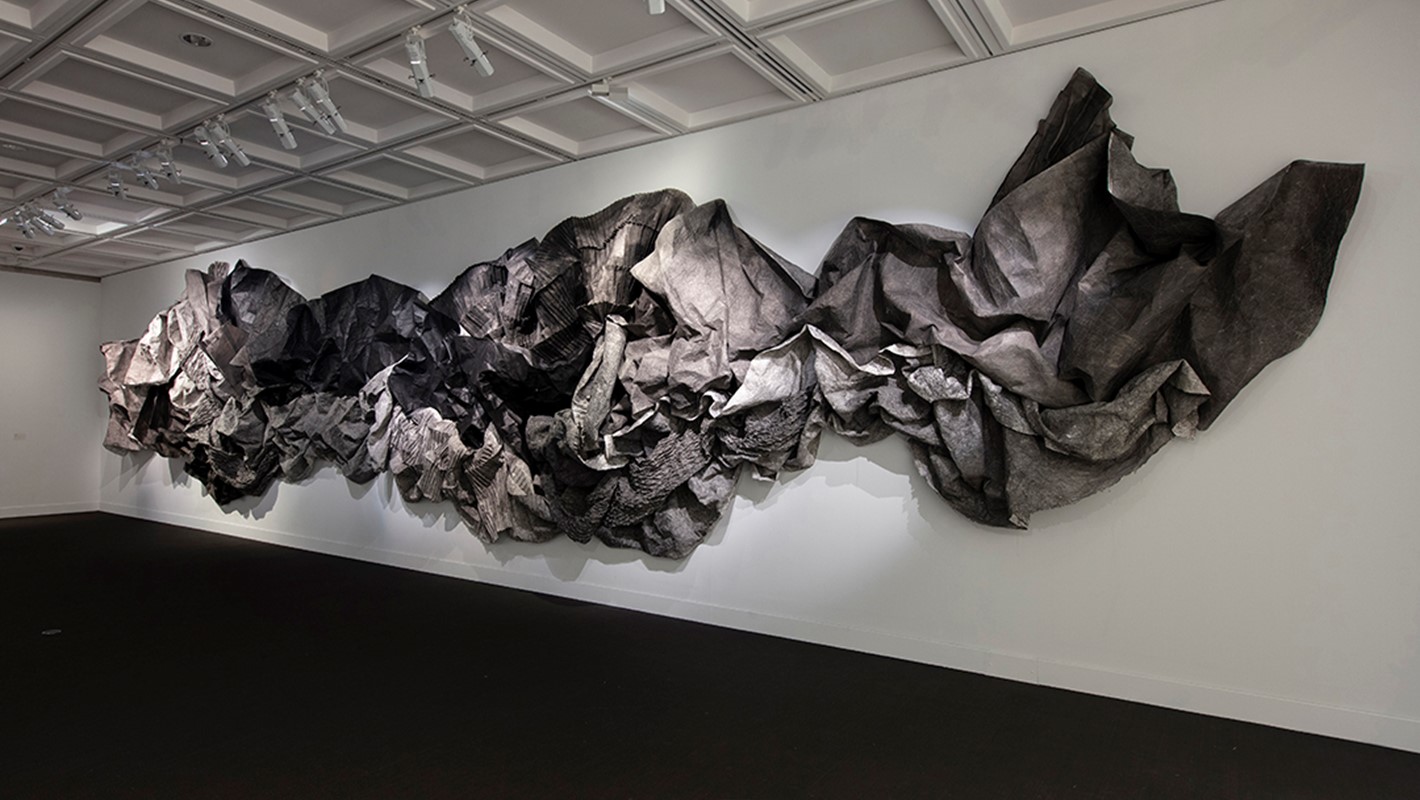 John Stringer's Legacy
Congratulations to Susan Roux, for her selection alongside five other artists for the 2020 John Stringer Prize.
It's a unique 'prize' in which six Western Australian artists are commissioned to create new work, with the winner determined by a secret ballot conducted by The Collectors Club members. Susan this year is joined by artists with a diverse range of practice, making for an exciting prize exhibition: Eva Fernández, Fiona Gavino, Peggy Madij Griffiths, Curtis Taylor and Mark Tweedie.
South African born and educated with a Masters in Visual Arts from University of Stellenbosch, Susan has certainly hit the scene in Perth, with her distinctive work. You may have recently seen her large scale installations in FIBRE, an exhibition at the Holmes à Court Gallery, in the Bunbury Biennale, or in Here & Now at the Lawrence Wilson Art Gallery, as well as several other shows. In 2018 she won the Joondalup Acquisitive Art Award and was artist-in-residence at Heathcote Gallery. Susan joined Art Collective WA as a member artist in 2019.
Susan is driven by her deep felt critique of and response to specific historical events, in tandem with gender and body politics. Choosing paper, ink and thread as her primary media, she tortures and mutilates them, in equal measure, penetrating - obsessively, meditatively, repetitively - and yet caresses them into enthralling sculptural forms, often in ambitious scale. Susan is due to exhibit 'Marking the Vanishing' at Art Collective's gallery in Cathedral Square later this year in May, alongside fellow member Paul Uhlmann.
The John Stringer Prize is a non-acquisitive, annual award aimed at recognising and supporting outstanding Western Australian visual art practice and is generously supported by The Collectors Club and the Kerry Stokes Collection. It was created in 2015 in honour of acclaimed curator, the late John Stringer (1945–2007).
The announcement was made officially on 14 April by the John Curtin Gallery and the Collectors' Club*, with selections this year made by an independent selection panel comprising Janis Nedela, Curatorial Department, Kerry Stokes Collection; Glenn Iseger-Pilkington, Lead Consultant, Gee Consultancy; and Jane King, Gallery Manager, John Curtin Gallery.
We look forward to seeing the final exhibition of works at John Curtin Gallery, hopefully later this year.
Other members of Art Collective WA selected previously as finalists for the John Stringer Prize include:
2018: Olga Cironis, and recent exhibitor Tom Freeman 
2017: Penny Coss, Sarah Elson
2016: Ron Nyisztor
2015: Brad Rimmer, Michelle Theunissen
*The Collectors Club Western Australia was formed in 1996 by the late John Stringer. In 2010, The Collectors Club decided to sponsor an award to support an outstanding Western Australian contemporary visual artist: The John Stringer Prize. It pays tribute to the legacy of the late John Stringer and through his name promotes his vision for the visual arts in Western Australia.