New Collective member Susan Roux is at HERE & NOW 19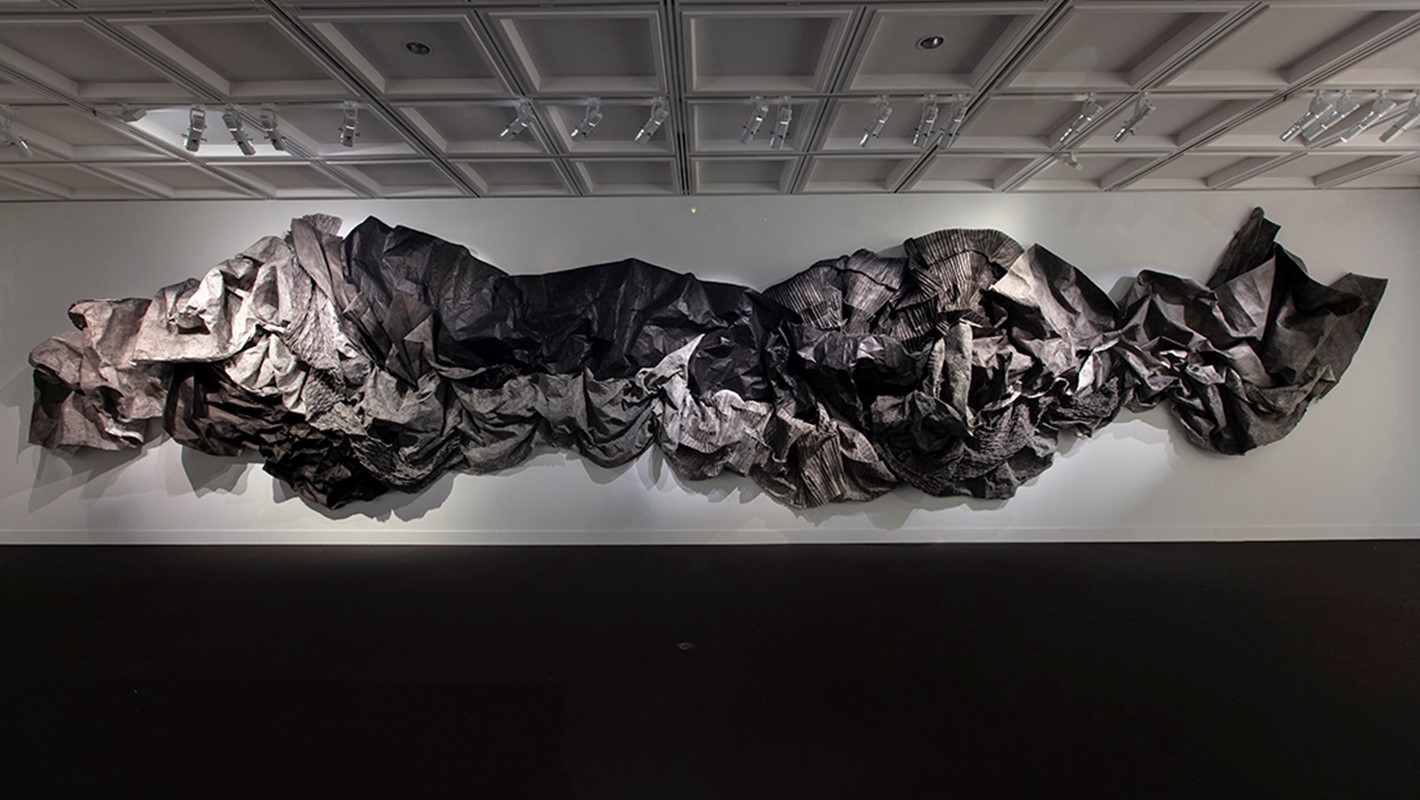 Recently joined artist member Susan Roux is exhibiting in HERE&NOW19: Material Culture, which highlights the work of five contemporary Western Australian artists experimenting in innovative ways with textile materials.
Curated by multidisciplinary artist Joanna Sulkowski, the exhibition challenges the perception of craft as a repetitive activity of making things by hand and offers a new perspective on the processes and materials-driven practice of a dynamic group of contemporary artists.
Commissioned to create new work for the exhibition, HERE&NOW19 features a range of work, including wall-hanging textiles, large-scale installation and video by artists Ómra Caoimhe, Teelah George, Susan Roux, Holly Story and Marzena Topka.
Established by LWAG in 2012, the annual HERE&NOW series showcases some of the most exciting work by Western Australian artists. Each year, an emerging curator is appointed to organise the exhibition and offer fresh insight and perspective on contemporary art practice in Western Australia.
Artists: Ómra Caoimhe, Teelah George, Susan Roux, Holly Story, Marzena Topka
HERE&NOW19: Material Culture opens 31 August - 7 December 2019
At Lawrence Wilson Art Gallery, located on the corner of Stirling Highway and Fairway, within the University of Western Australia Crawley campus.
Gallery Hours: Tuesday - Saturday 11am-5pm; closed Sundays & Mondays.