Exhibition
Tom Freeman // Paths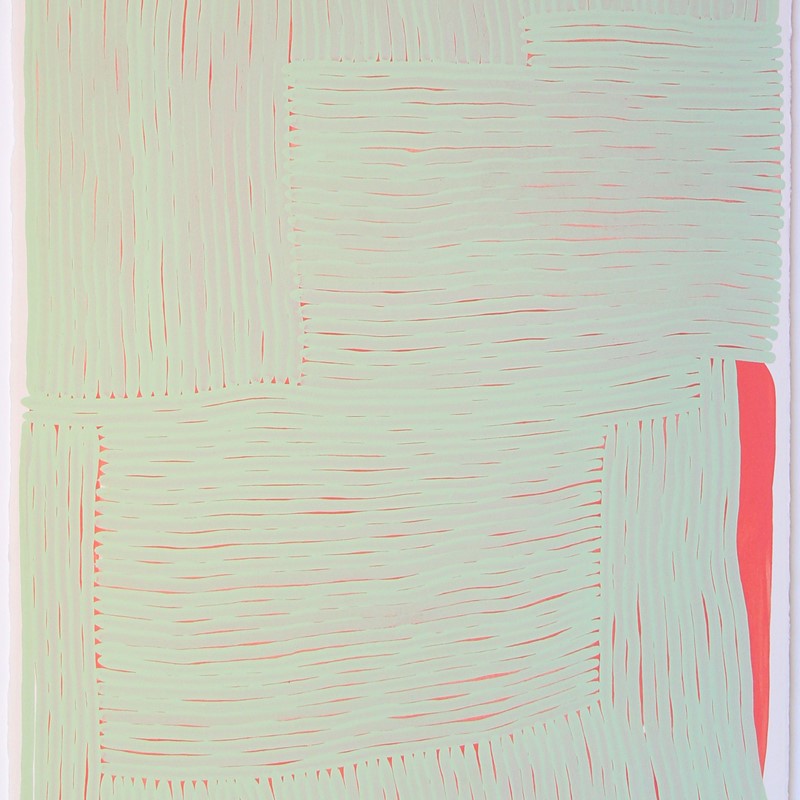 'I make marks on the land I walk on and it makes marks on me. I retraced paths I used to walk, repeated journeys and trips from my childhood. Routes and directions turn into layered lines and colours of memories. The details are lost but the feelings hold strong.'

Born in 1985 in Margaret River, Western Australia, Tom Freeman currently lives and works in Fremantle. Using sculpture and painting, he alternates approaches to encourage a transformative translation between 2D and 3D processes, with a practice that is primarily based around abstract forms, marks and processes. Sculptural works utilise home craft practices, with a particular affection for ceramics and tactile materials, while other works incorporate pencil, ink, watercolour, acrylic, oil and enamel paints on board, canvas, paper and other surfaces.

Tom Freeman was selected for the Ramsay Art Prize at the Art Gallery of South Australia in 2019 and also exhibited at Cool Change Contemporary with his solo show, Brick. His work as been acquired by numerous collections, including John Curtin University, City of Joondalup, City of Fremantle, City of Perth, The University of Western Australia, Queensland University of Technology, private collections.

Artist interview // Saturday 15 February, 2pm.