Parliament House acquires Kevin Robertson's 'Axford Park'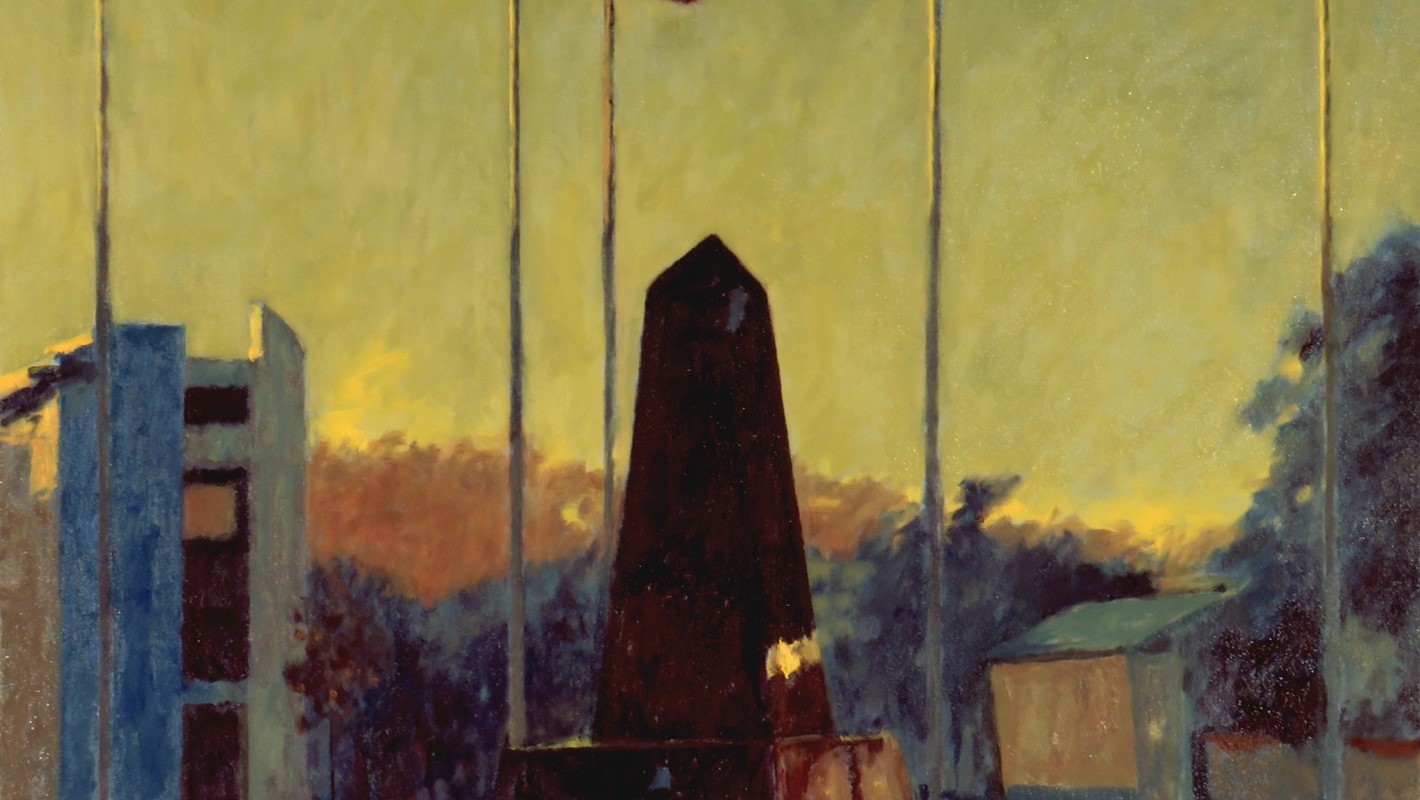 Memorial painting by Western Australian artist Kevin Robertson joins Parliament House Art Collection
We are delighted to announce that the prestigious and historical art collection of our federal parliament now includes a painting by local Perth artist and Art Collective WA member Kevin Robertson. You may recall viewing the oil on canvas painting 'Axford Park, Mount Hawthorn', at the exhibition 'Historical Remnants' at Art Collective WA in mid-2020.
The PHAC focuses on the best of 'contemporary Australian art  and craft practice, encompassing a variety of media, including sculpture, paintings, photography, drawings, digital media, and decorative arts and crafts.' About half of the collection rotates around the building at any one time, in general spaces and in parliamentarian's suites. The Collection started in 1984 and holds over 7000 works, predominantly bought from the primary market.
Kevin Robertson is an active contributor to the arts in Perth. He's a regular exhibiting member of Art Collective WA and recently curated the figurative show MIMESIS at the end of 2021 in our Cathedral Square gallery. Two of his exceptional works can be seen in the State Art Collection at the Art Gallery of Western Australia, currently exhibited on the ground floor in 'The View From Here': 'Studio Allegory' 1997; and 'Glen Forrest Pool' 1997; purchased through the Rachel Mabel Chapman Bequest, AGWA Foundation.
UWA's Lawrence Wilson Art Gallery will exhibit a retrospective of Kevin's work later in 2022, which will trace his artistic development from the mid-1980s to the present day.  The exhibition 'Kevin Robertson: Paintings 1984-2022', curated by Sally Quinn, is expected to be on show from 10 September until 10 December 2022.
Robertson began his career amid a resurgence of interest in the medium of painting and, more particularly, figurative painting, in Perth and internationally. In the 1980s the artist formed part of a local group known as the 'Oddfellows' who worked in the tradition of narrative realism, within the context of postmodernity and its eclectic range of possibilities. Over four decades, Robertson's painting practice has continued to evolve – utilising traditional aspects of the craft; while contemplating the limits of representation, and proposing new ways of visualising the world in all its mystery.