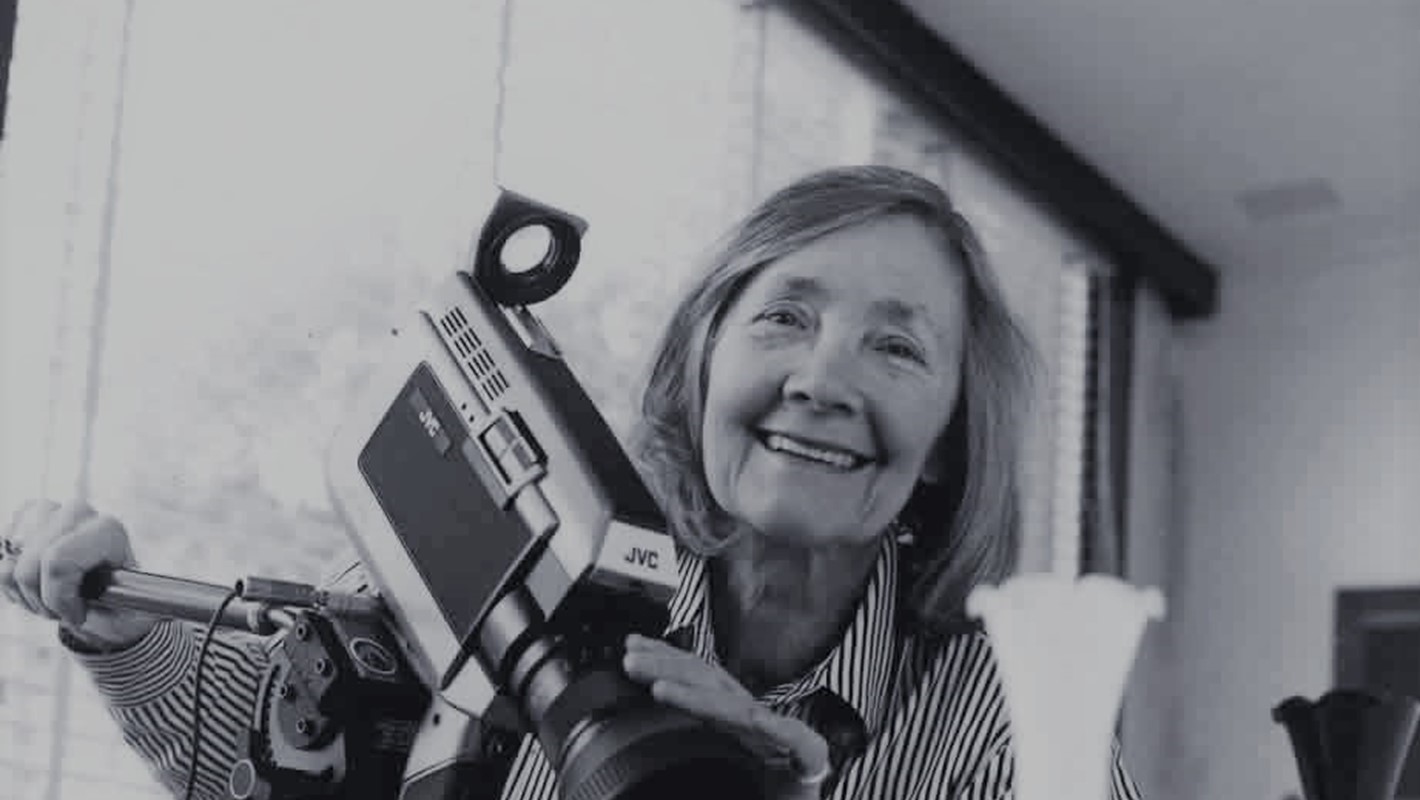 Carol Rudyard 1922–2021
The arts and wider community mourn the loss and celebrate the life of Carol Rudyard.
Carol Rudyard is regarded as one of the most important, groundbreaking and influential artists in Western Australia. Born in the UK, she settled in Western Australia in 1950 and many remark that she came to art late in her life, in her forties. The only Western Australian artist to have been awarded an Australian Artists Creative Fellowship ('A Keating Fellowship') (1994), she was awarded an honorary Doctor of Letters from Curtin University in 1999, and made a Living Treasure of the State of Western Australia in 2004.
In 2019, Art Collective WA presented a retrospective survey of Carol's work in partnership with David Forrest and Janis Nedela of Gallery East.
Carol had just celebrated her 97th birthday and many of her works in the show were 'as contemporary and as sophisticated in 2019 as they were when created decades earlier'. Lee Kinsella gave an important speech at that opening.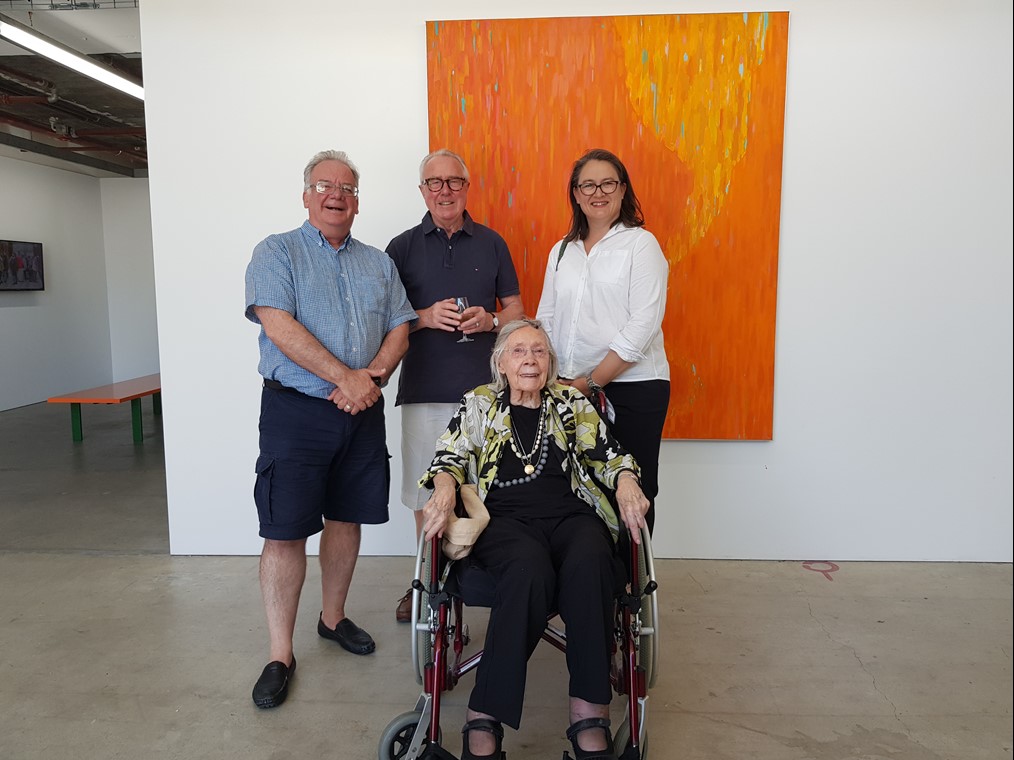 Above L-R: Janis Nedela, David Forrest, Carol Rudyard, Lee Kinsella; painting behind 'Carol Rudyard, Untitled, 1970, acrylic on canvas, 185 x 152cm'; Photo: Art Collective WA 2019.
Read more about Carol Rudyard and view works:
'Carol Rudyard', 2019 exhibition at Art Collective WA, Cathedral Square, Perth.
Lee Kinsella opens Carol Rudyard's exhibition at Art Collective WA.
Carol Rudyard, Northern Theme, 1973, synthetic polymer paint on two canvases, each panel 1675 h x 1067 w x 25 d mm (overall) 1675 h x 2140 w x 25 d mm. Purchased 2005, National Gallery of Australia.
'This is...', new media art by Carol Rudyard, Art Gallery of NSW.
View Art Gallery of WA holdings of Carol Rudyard's work.