Exhibition
Carol Rudyard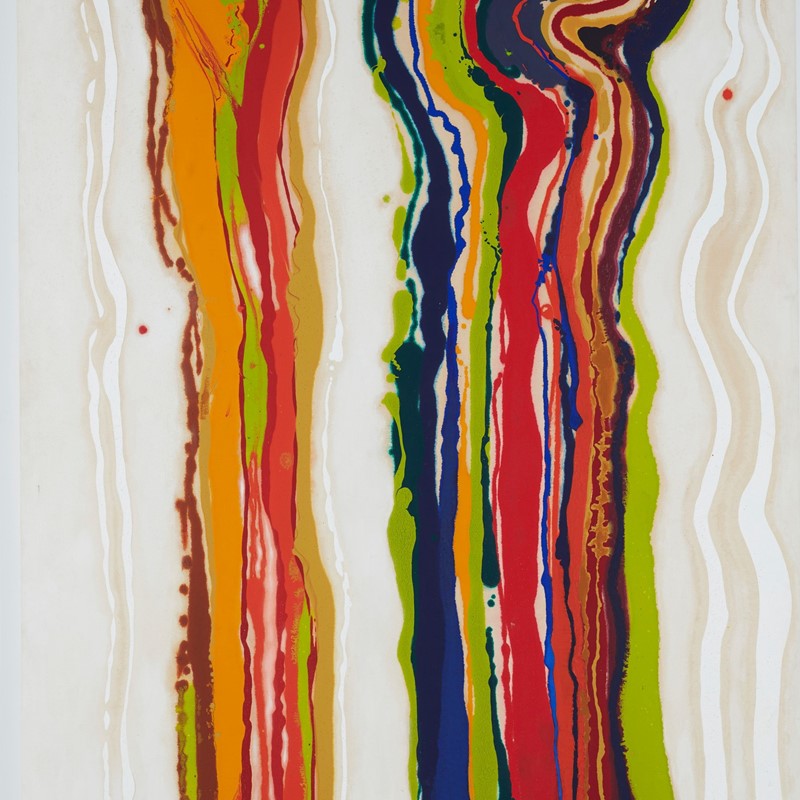 In conjunction with Gallery East, we are pleased to present the work of one of Australia's most important, ground breaking and influential artists.

Having recently turned 97, Carol Rudyard is the only Western Australian artist to have been awarded an Australian Artists Creative Fellowship ('A Keating Fellowship') in 1994. She was awarded an honorary Doctor of Letters from Curtin University in 1999 and made a Living Treasure of the State of Western Australia in 2004.

Carol Rudyard came to art late in life, completing formal studies when she was in her late forties. Her work is held in all State Collections and the National Gallery of Australia.

Arriving in Perth in 1970, Carol Rudyard immersed herself in the visual arts. Her earliest works were meticulous and elegant hard-edged paintings, but by 1980 when she enrolled in a fine arts degree, she was exploring new media, first in slides and sound and later in video with installation. In these works she rigorously analysed the structural nature of the medium in keeping with the best conceptual art traditions while bringing a rich poetic and often erotic content to their form.

Like most of Carol's subsequent works, her everyday and domestic world is transformed into a rich tapestry of minutely observed qualities which then unfold and connect her solitary life to the world outside her window. Through a complex network of cultural connections, she takes us on a journey from the intimate and ordinary to visions of connectivity and association.

Carol Rudyard was born in England in 1922. She left Sheffield in 1947 with her husband, a doctor employed by the British Government, and lived on the Gilbert and Ellice Islands (British Colonies in the Pacific). They arrived in Western Australia in 1950 and lived in Mullewa and Southern Cross, before settling in the Perth suburb of Leederville in 1956. At this point Carol began designing textiles - two of which will be shown in this exhibition - quickly achieving both commercial and artistic successes. She also painted watercolours and won the Festival of Perth Poster Prize for an untitled work in 1964.

Carol Rudyard enrolled in an Associate Diploma in Art at the West Australian Institute of Technology from 1968-1970. She was awarded the Mundaring Art Prize in 1970 by Guy Grey-Smith, with a work which features in this show. She began teaching at the West Australian Institute of Technology in 1971, travelled to Europe in 1972 and held her first solo exhibition in 1973. After completing a postgraduate diploma in visual art at Curtin University in 1981, she began to abandon painting for audio visual mediums, particularly video installations.