Seesaw review - Tilted Realities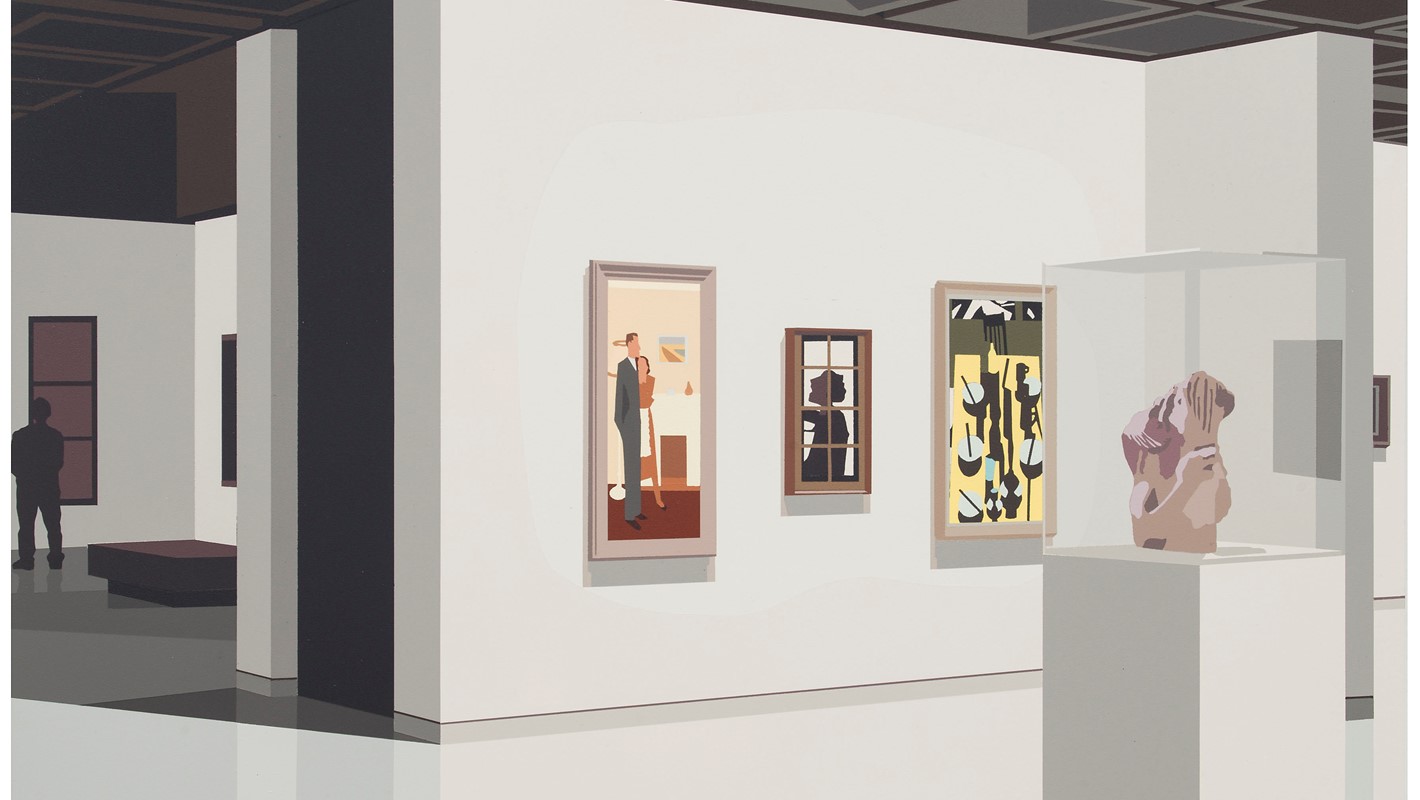 TILTED REALITIES
Seesaw magazine reviewer Jaimi Wright writes a glowing review of current exhibitions of work by Joanna Lamb and Jennifer Cochrane at Art Collective WA gallery in Cathedral Square, Perth, Western Australia.
If you take the time to look at humanity in a certain way, despite the cacophony and complexity of modern life, all we really consist of are shadows and shapes. It is this simple idea, comforting and yet unnervingly surreal, that is shared and explored between the two exhibitions currently on display at Art Collective WA: "Things Past", by Joanna Lamb, and "From the Shadows", by Jennifer Cochrane.
These two exhibitions are a thoughtful curatorial pairing by Art Collective WA. Each in their own way, Lamb and Cochrane ask you to look, really look, in a way that begs the verb to be as active as possible and acts upon the most mundane and simple objects. From the shapes, lines, shadows and blocks of colour within each artwork emerges a truth that on the surface seems counter-intuitive: in order to capture the multifaceted essence of a subject, you need only the simplest of tools.
Read the rest of the review on the Seesaw site.
We highly recommend your support of Seesaw, an independent online magazine set up voluntarily and co-edited by respected arts journalists Rosalind Appleby and Nina Levy.
Joanna Lamb // Things Past (read catalogue here) (read list of works here)
Jennifer Cochrane // From the Shadows (read list of works here)
showing at Art Collective WA by appointment.
L-R: Jennifer Cochrane and Joanna Lamb; painting: Joanna Lamb, Petrol Station 02 2020, acrylic on Superfine polyester, 122 x 152cm.