Exhibition
Jon Tarry // Catching the Moment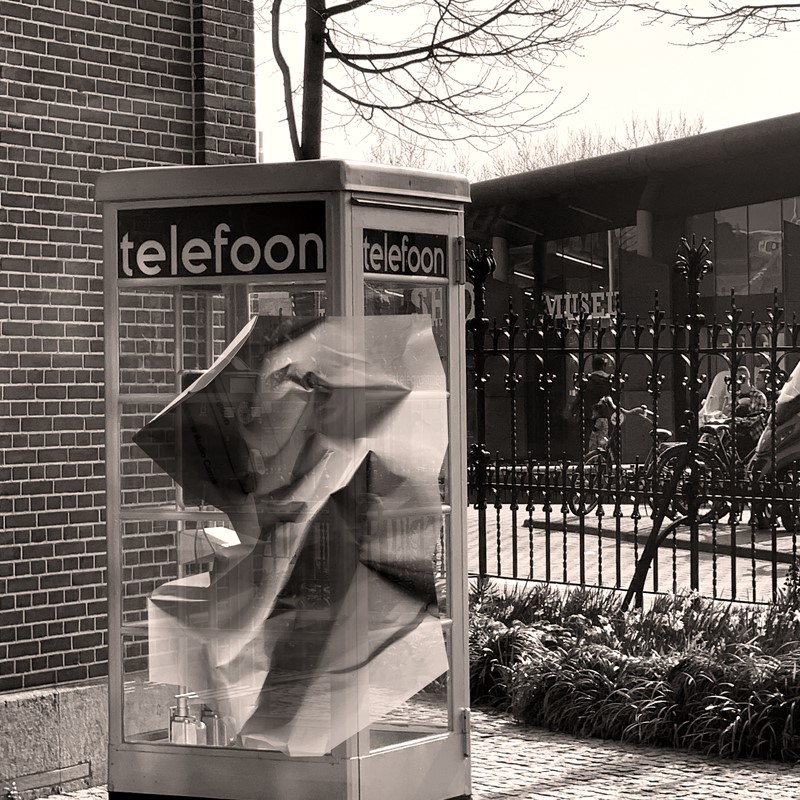 EXHIBITION NOW ON.
OPENING EVENT: Saturday 20 February, 2 - 4pm.

Jon Tarry exhibits a series of photographic works about being in a new place: Tilburg in The Netherlands, where he was international artist in residence at the SEA Foundation in 2019. Perth audiences will get to view the works ahead of the series being exhibited at the 2021 Venice Biennale of Architecture.

Jon has cast a crumpled piece of paper into the town's scenes – each inscribed with a throw-away note – a shopping list, a poem, a love letter, an artist brief, a recipe for sponge cake… They travel through the air, eventually finding rest in a moment, each intervention folding and draping into a new context. Creating understanding of place in twelve moves.

The exhibition is accompanied with a catalogue essay by Leon van Schaik, Professor of Architecture at RMIT University, Melbourne.