Trevor Vickers: Untitled Painting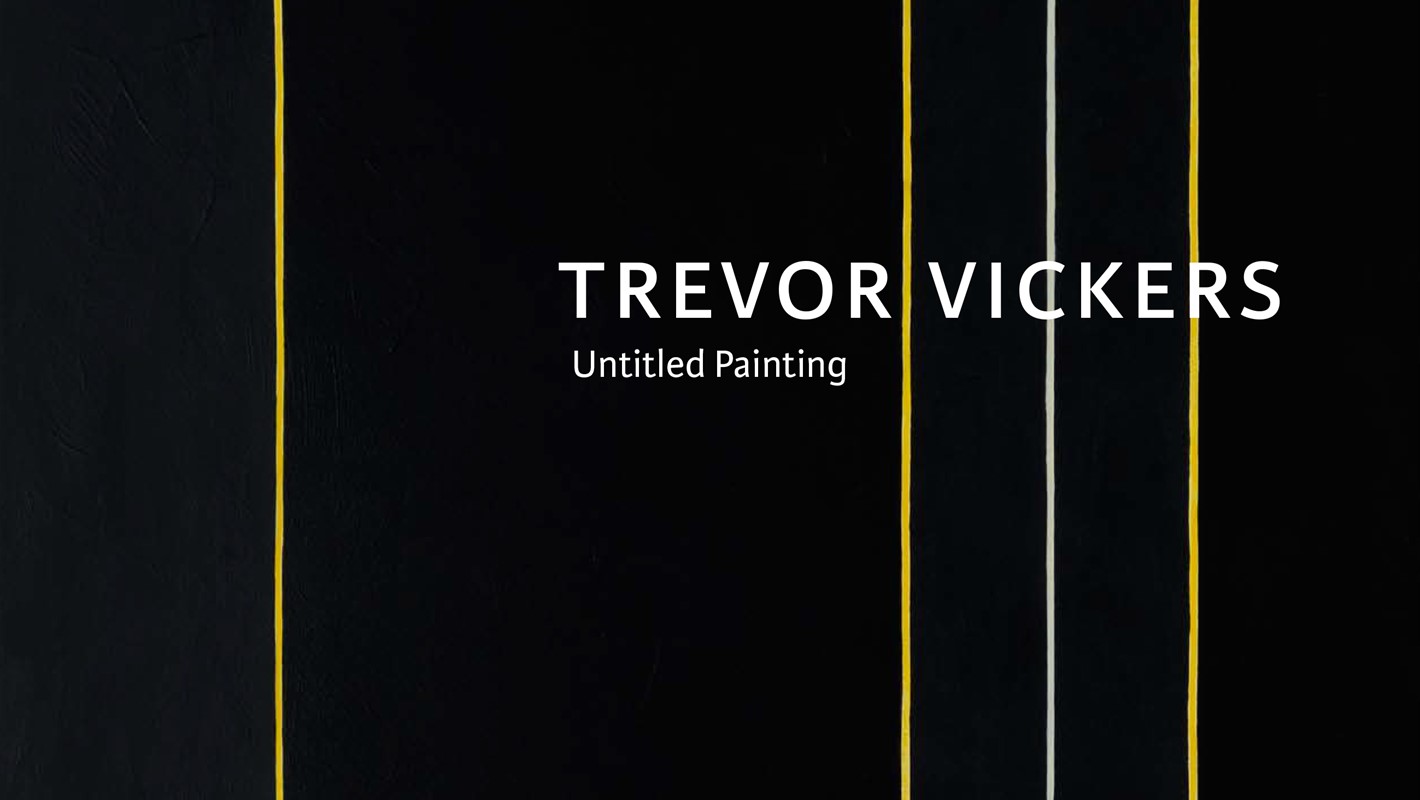 Art Collective WA is proud to release a substantial monograph on Trevor Vickers, one of Australia's premier artists.
'Trevor Vickers Untitled Painting' is a 156 page publication that celebrates a revered career spanning across Melbourne, the United Kingdom and Perth. It is an extensive retrospective that showcases the distinctive style of hard-edged abstraction developed by the artist over five decades. Available to purchase online or at the Collective's gallery.
Trevor Vickers exhibited at the avant-garde Pinacotheca Gallery in Melbourne alongside Australia's most significant conceptual and post-object artists. In 1968, Trevor was chosen to exhibit in the ground-breaking 'The Field' exhibition that reopened the National Gallery of Victoria – arguably the most important single exhibition in Australian art history.
Andrew Gaynor, in his essay from the book, illustrates Trevor's contribution to the Australian art world:
Trevor Vickers' career straddles many of the key moments in Australian art of the last fifty years. It is a trajectory that moves from the famed circle gathered around John and Sunday Reed … to inclusion in the seminal exhibition, The Field … and on to his position now as one of Australia's truly respected senior artists.
Trevor Vickers is represented in all the major art galleries and museums nationally including the National Gallery of Australia, Art Gallery of Western Australia, National Gallery of Victoria, Art Gallery of South Australia, Queensland Art Gallery and numerous corporate collections such as Wesfarmers and Bankwest. In the last 12 months, major works have been acquired by the Art Gallery of Western Australia, the University of Western Australia and a number of private national collectors.
In conjunction with the book launch, formative works by Trevor Vickers will be exhibited in the Art Collective WA gallery in Subiaco. His influential 'Catalan' Series, circa 1983 to 1997 has never been shown as a group and it is the first time that Perth audiences will be able to see this work.
The book has been self-published by Art Collective WA and is the first in a series of artist monographs featuring established WA artists. Publishing professional books about Western Australian artists is an important part of the work undertaken by this artist-run-initiative.