Sarah Elson – a feature artist at IOTA21
Sarah Elson selected for new international triennial
'Jewels of Crown Land' an immersive installation by Art Collective WA member Sarah Elson will be presented for the Indian Ocean Craft Triennial - a new international festival of contemporary craft at Fremantle Arts Centre, opening 18 September.
Sarah Elson is one of 34 artists who predominantly use craft practices in their work and are selected from countries of the Indian Ocean rim. Art Collective WA is also hosting Lee Harrop from Darwin as an artist in residence for the festival program of this new triennial.
Continuing an ongoing series, Sarah's work includes the casting of native species that have been cleared or have reappeared on Crown Land. 
She says:
Jewels of the Crown Land captures the malevolent resilience and florid complexity of Western Australian native seed casings and flowers.My attempts to grow these spinous beauties are transformed into 'reclaimed jewels' by harvesting the plants' flowers and then casting them in metal, using gifted collections of silver lemel and unwanted jewellery. 
Sarah will exhibit 'Spider Gum Cloak', made from recycled copper, for the first time as well as several other new works made specially for IOTA21 and supported by the WA State Government's Department of Local Government, Sport and Cultural Industries. She was ably assisted in the arduous grinding task of  removing sprues from the cast forms by her son Lucien Elson-Spencer.
Sarah will invite visitors into the space for floor talks and to experience the works up close. Visit Fremantle Arts Centre for details of dates and times.
IOTA21: Indian Ocean Craft Triennial. International exhibition at Fremantle Arts Centre and at John Curtin Gallery, plus a festival program of exhibitions and events. Visit: https://indianoceancrafttriennial.com/ 
Fremantle Arts Centre: 18 September – 7 November 2021
Open daily 10am - 5pm
Free Entry
ARTIST TALK: Saturday 30 October, 1pm, Fremantle Arts Centre. Free entry.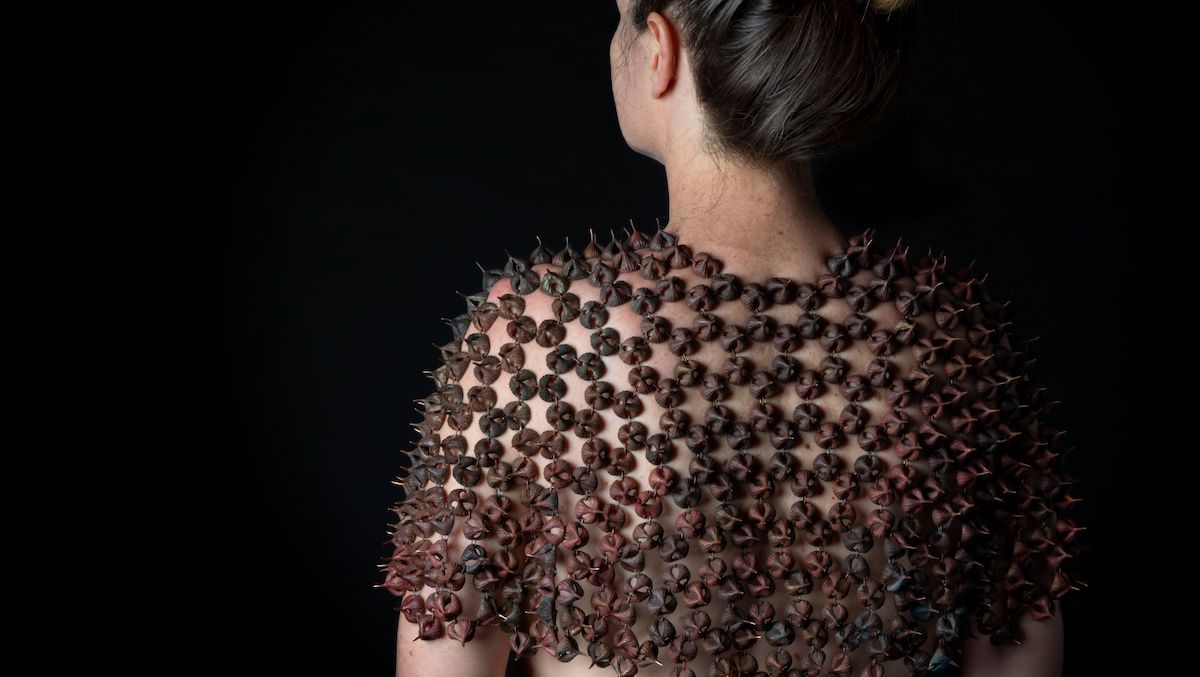 Sarah Elson, Spider Gum Cloak 2021, recycled copper.