Exhibition
Lee Harrop // Down Under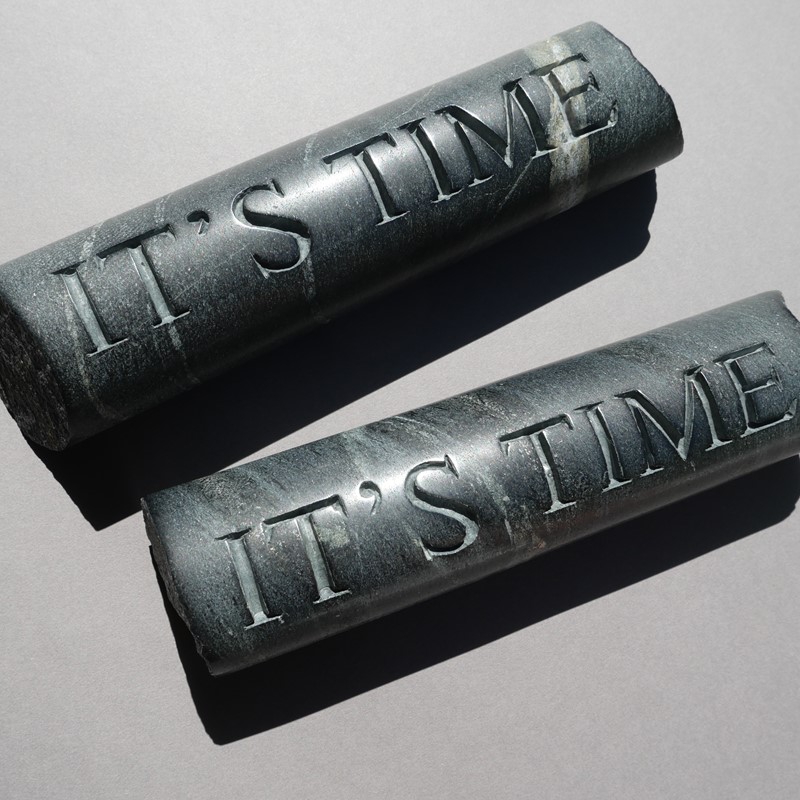 2021 GALLERY ARTIST RESIDENCY // programmed for IOTA21: Indian Ocean Craft Triennial.

Guest artist Lee Harrop will work in the Art Collective WA gallery space to produce new work using the medium of stone, a material that represents the deep time that is our past, present and future. The title of the work plays on the oft-used term, 'down under' to refer to the continents below the Southern Hemisphere – Australia (where the artist resides in the Northern Territory) and New Zealand (the artist's country of birth); as well as stone being derived from 'beneath our feet'. The completed artworks are intended to be durational, interactive and performative. Lee's artwork is word-focused and context-specific, demonstrating the ability of the arts to offer an experience that also becomes a form of criticism. Her most recent artworks offer a representation of mining that can be considered alongside the wider global discourse surrounding its environmental impact.

Alongside an exhibition of recent works, Lee will develop new works during the gallery residency, engraving into core samples sourced from Kalgoorlie that range in length, diameter and rock type.

Visitor interaction will play a significant role in the development of the work. All visitors are invited to take away one blank core sample, after signing an agreement with the artist that binds the signee to take a photo of the core sample placed anywhere in their backyard (or equivalent) and to post the image on Instagram with the tag #inmybackyard. In opposition to the more common use of the term 'not in my backyard', 'in my backyard' encourages us to take responsibility for our complicity with mining and its consequential impact on the environment. The uploaded images will contribute to the final artwork through their subsequent display on the Art Collective WA website.

Visit Lee in the gallery and take part in the development of this extraordinary artwork over two weeks. Starting Friday 24 September until Saturday 2 October, 12-3pm (Wednesday to Saturday). We will hold a celebratory event on Saturday 2 October, 2-4pm, for visitors to view the completed works.

Supported by the Hickey Street Precinct Creative Residency Program at the City of Melville. The artist would like to thank the Joe Lord Core Library and staff in Kalgoorlie and Charles Darwin University.