Our 4th Artist Monograph // Available Now!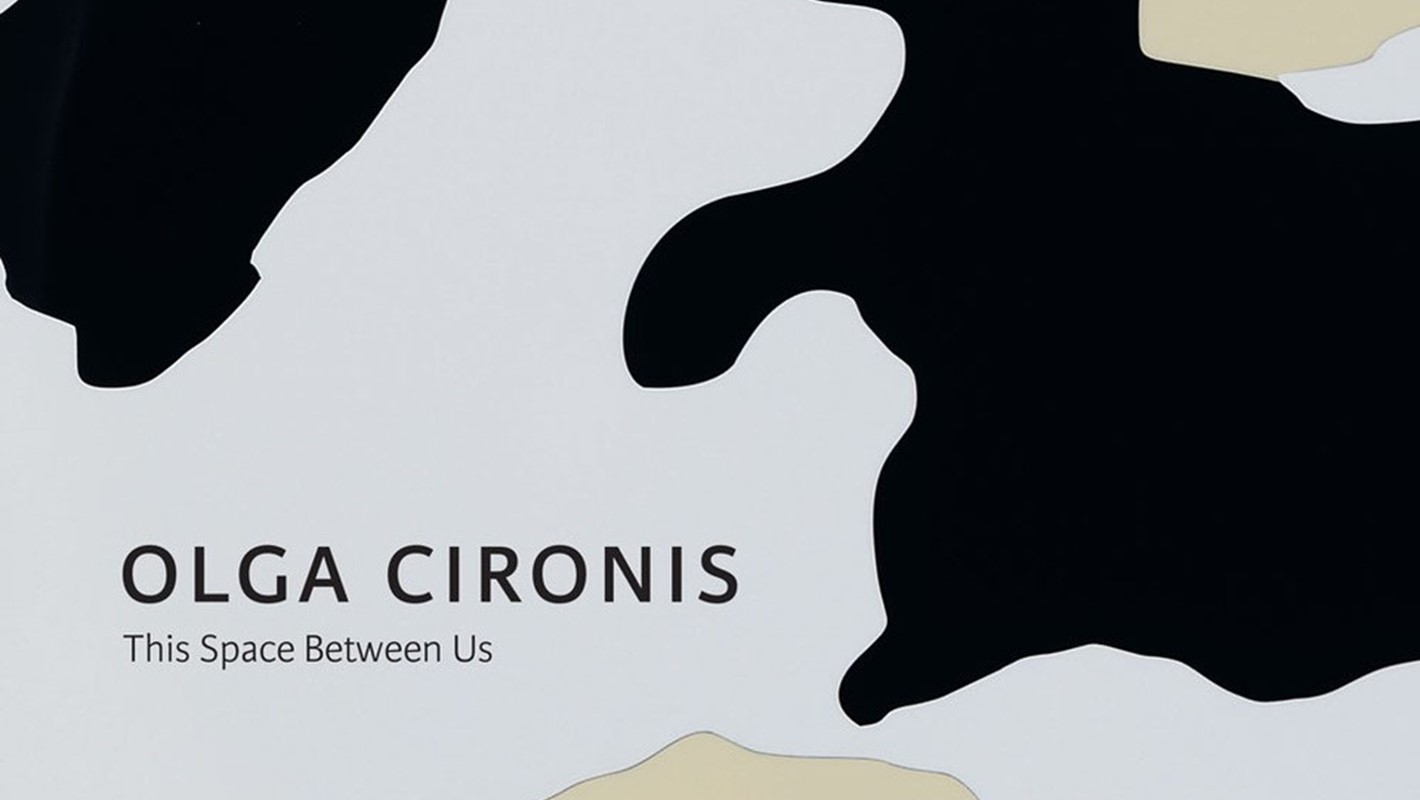 Olga Cironis: This Space Between Us
– a fourth artist monograph by Art Collective WA
The first comprehensive book to cover the prolific art career of Olga Cironis traces the pathways and inspirations that have led to her profile as one of Western Australia's most exhibited and lauded contemporary artists.
Art is what I do to communicate and create dialogue, to make sense of this world, even rage against it. Why not? Life is too short to be passive in the face of adversity. [Olga Cironis, 2020]
The 184-page publication features over 120 colour plates, with essays by:
Jacqueline Millner, Associate Professor of Visual Arts, La Trobe University;

Lisa Slade, Artistic Director, Public Programs, Art Gallery of South Australia; 

Paola Anselmi, Perth-based independent curator.
Art Collective WA launched the book at their Cathedral Square gallery on 27 March 2021, during a solo show of revisited and recent work by Olga Cironis.
Cironis' ability to balance aesthetic simplicity with conceptual depth is key to the appeal of her artwork. [Jacqueline Millner, 2020]
Built up layers of research, collected stories, muted voices and cultural references are embedded in Cironis' work – psychologically loaded with meaning, provoking and seducing the viewer, navigating them through history, mythology and spiritual credence, inviting them to question their own social connections. [Paola Anselmi, 2020]
Using thread, feathers, cloth, gold, hair, bone and blanket, and sometimes simply the gentle yet subversive act of displacement, Cironis transforms the everyday into the amuletic. [Lisa Slade, 2020]
'Olga Cironis: This Space Between Us' is fully produced in Western Australia, with stunning photography by Robert Frith, Acorn Photo; design by IZZI; and printed by Scott Print.
RRP $60 +pp. On Sale from 27 March 2021. Published by Art Collective WA
Read more about Olga Cironis, the writers and Art Collective WA below...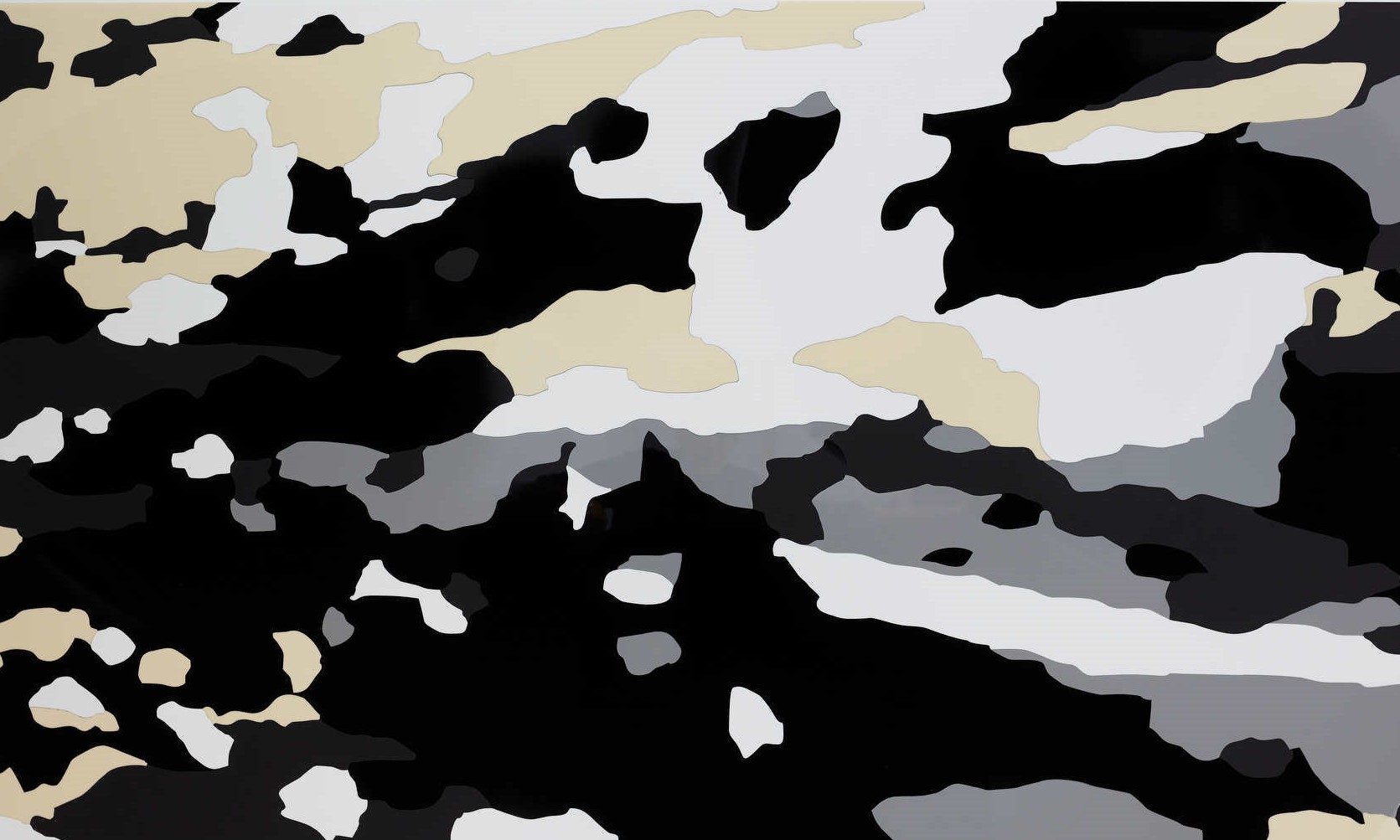 Olga Cironis, Deep 2017, acrylic, 112.5 x 190cm
ABOUT OLGA CIRONIS
Olga Cironis was born in Greece in 1963 and moved with her parents to Sydney, Australia in 1971. Later, after visual arts training and travel, she settled in Western Australia in 1997. 
Olga is an inherently multidisciplinary artist whose practice traverses photography, film, sound, embroidery, weaving, stitching, and who fearlessly collects new skills to present new ideas. She ardently researches, observes and comments on identity and belonging - examining inequality and the trials of those living on the fringes of society. Whether installation, wallworks or public art, Olga's work typically induces dialogue. The aesthetics coax one in, only to be nudged towards the edgier aspect, to self reflect, and thus, as viewers, we become integral players. 
Olga is frequently commissioned and selected for awards, invited to exhibit across Australia and internationally, and has achieved over 30 solo exhibitions and inclusion in over 150 group shows, including Sappers and Shrapnel at the Art Gallery of South Australia in 2016. Her work resides in the most prestigious art collections, both public and private including the Art Gallery of Western Australia, BankWest, Janet Holmes à Court and Thessaloniki Art Collection, Greece. 
This monograph provides an in-depth retrospective of her important contribution to contemporary art in Australia, providing new insights and personal context.
Read recent reviews of Olga's work in Artist Profile and Artists' Chronicle.
THE CONTRIBUTING WRITERS
Dr Jacqueline Millner is Associate Professor of Visual Arts at La Trobe University and was Associate Professor of Art History and Theory at Sydney College of the Arts, University of Sydney. She has published widely on contemporary art in key anthologies, journals and catalogues of national and international galleries and museums including 'Conceptual Beauty: Perspectives on Australian Contemporary Art' (Artspace, 2010); and co-curated major multi-venue exhibitions and public programs, including including Curating Feminism (2014), Future Feminist Archive (2015), Femflix (2016).
Dr Lisa Slade is Assistant Director, Artistic Programs at the Art Gallery of South Australia, where she oversees the curatorial, exhibition, education and public program departments. She curated Cironis' work into the 2015 exhibition 'Sappers & Shrapnel: Contemporary Art and the Art of the Trenches'. She managed the 2012 and 2014 Adelaide Biennial of Australian Art and curated the 2016 Adelaide Biennial of Australian Art: Magic Object. Lisa also writes regularly for a range of publications including peer reviewed journals, exhibition publications, major monographs and art journals.
Paola Anselmi is a Perth-based curator and arts writer, who manages public and private art collection development and public art projects. Paola regularly contributes to Australian arts publications on Western Australian contemporary art practice and has published several exhibition catalogue essays. Since 1990 she has held curatorial and research roles at the Art Gallery of Western Australia, the Royal Perth Hospital Art Collection, the City of Fremantle Art Collection, the City of Perth and the Centre for Contemporary Art Luigi Pecci in Prato, Italy.
ABOUT THE PUBLISHER - ART COLLECTIVE WA
Art Collective WA is an internationally recognised artist collective based in Perth, Western Australia.
Emerging from humble beginnings and established in 2013, Art Collective WA has matured into a significant player in the Australian contemporary art scene. Run by artists, the not-for-profit Collective focuses on creating opportunities that involve and benefit significant Western Australian artists.
Through a strategic program — including exhibitions, recorded interviews, public talks, publishing, artist residencies and representation at art fairs — the Collective aims to elevate the status of WA artists now and to document their work for future generations.
OTHER MONOGRAPHS PUBLISHED BY ART COLLECTIVE WA
2016: Trevor Vickers: Untitled Painting
2017: Jeremy Kirwan-Ward: You Can See It From Here.
2019: Eveline Kotai: Invisible Threads
Available to purchase online at https://artcollectivewa.com.au/publications/ 
ALL ENQUIRIES, IMAGES & INTERVIEWS
For Media Pack and access to Dropbox folder of images and more information, contact:
Loretta Martella, Art Collective WA
loretta@artcollectivewa.com.au // 0412 681 787
Follow on Facebook & Instagram: @artcollectivewa