Olga Cironis // Our Fourth Monograph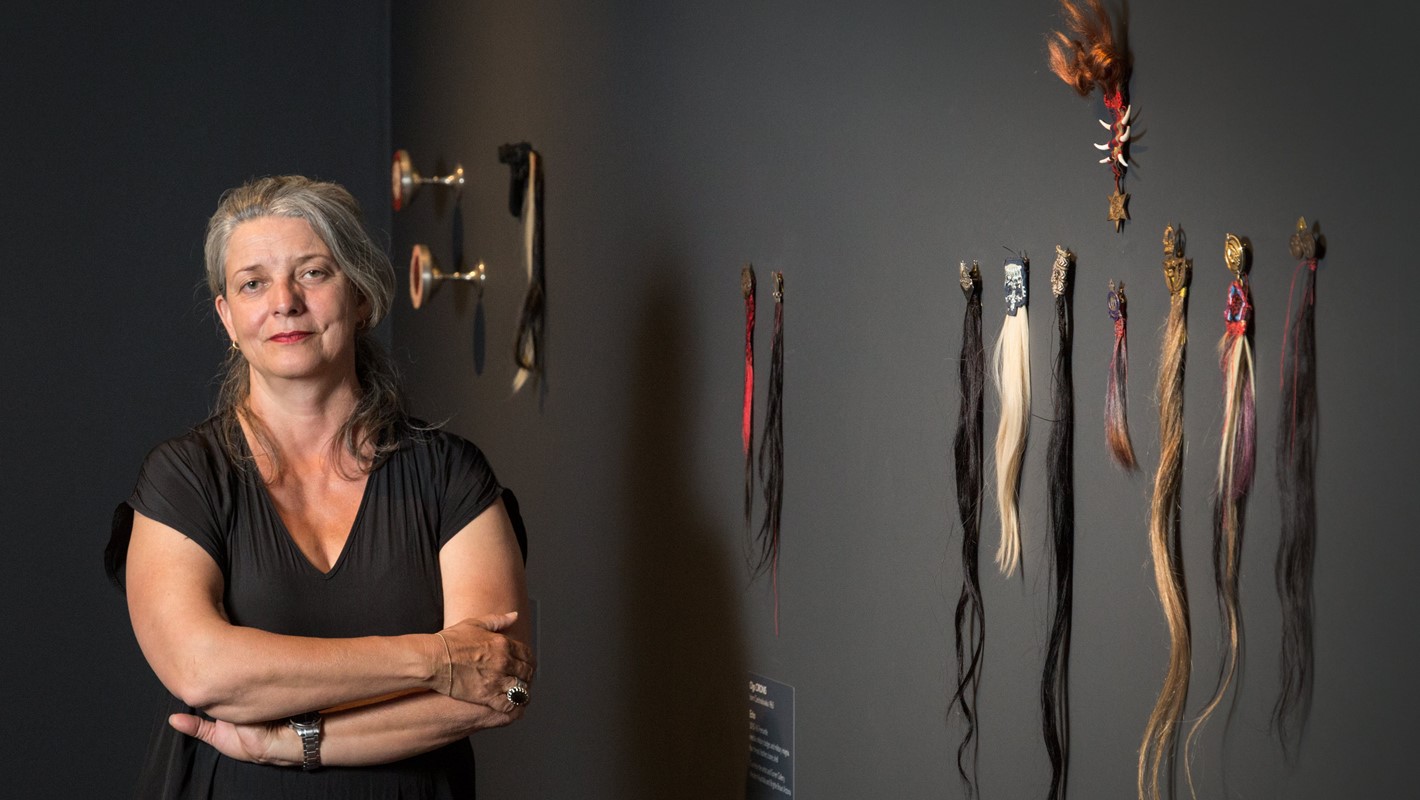 Telling the stories of Western Australian artists through our Book Club.
We are excited to embark on our fourth book – the first publication to focus exclusively on the art career of Olga Cironis. It's part of our initiative to firmly place significant Western Australian artists in the wider Australian and international art context, and to record their work for posterity.
Donate to the project via the Australian Cultural Foundation.
Olga is an inherently multidisciplinary artist whose practice traverses photography, film, sound, embroidery, weaving, stitching, and who fearlessly collects new skills to present new ideas. 
Born to Greek parents in Czechoslovakia in 1963, Olga's family emigrated to Sydney in 1971. After visual arts training and travel, she settled in Western Australia in 1997. Her early experiences as a migrant continue to deeply influence her art expressions, as she ardently researches, observes and comments on identity and belonging - examining inequality and the trials of those living on the fringes of society. 
Olga is frequently commissioned and selected for awards, invited to exhibit across Australia and internationally, and has achieved over 30 solo exhibitions and inclusion in over 150 group shows. Her work, consequently, resides in the most prestigious art collections, both public and private.
This monograph will provide an in-depth retrospective of Olga's important contribution to contemporary art in Australia, providing new insights and personal context.
We invite you to join us in this important mission.
We have an imperative funding goal to raise $10,000 by 30 September 2020 to support the production of the full colour publication. All donations over $2 are tax-deductible, and you can contribute to the project via the Australian Cultural Foundation.
What will the book look like?
The 150-page monograph will feature over 100 colour plates, with essays by renowned arts writers Lisa Slade (Assistant Director, Artistic Programs, Art Gallery of South Australia) and Paola Anselmi (independent curator), with a Foreword by Dr Jacqueline Millner, Associate Professor of Visual Arts at La Trobe University.
It is a fully Western Australian production, with stunning photography by Robert Frith, Acorn Photo; design by IZZI; and printed by Scott Print.
By adding your shoulder to the wheel, together we can make sure our contemporary artists are not lost in history. 
Read more and view work by Olga Cironis. 
Join our Book Club by donating via ACF. 
Browse (and buy) the other artist monographs that our Book Club has supported:
Trevor Vickers, Jeremy Kirwan-Ward and Eveline Kotai.
Contact us if you have any queries.