Helen Smith showing in Sydney, Amsterdam and Berlin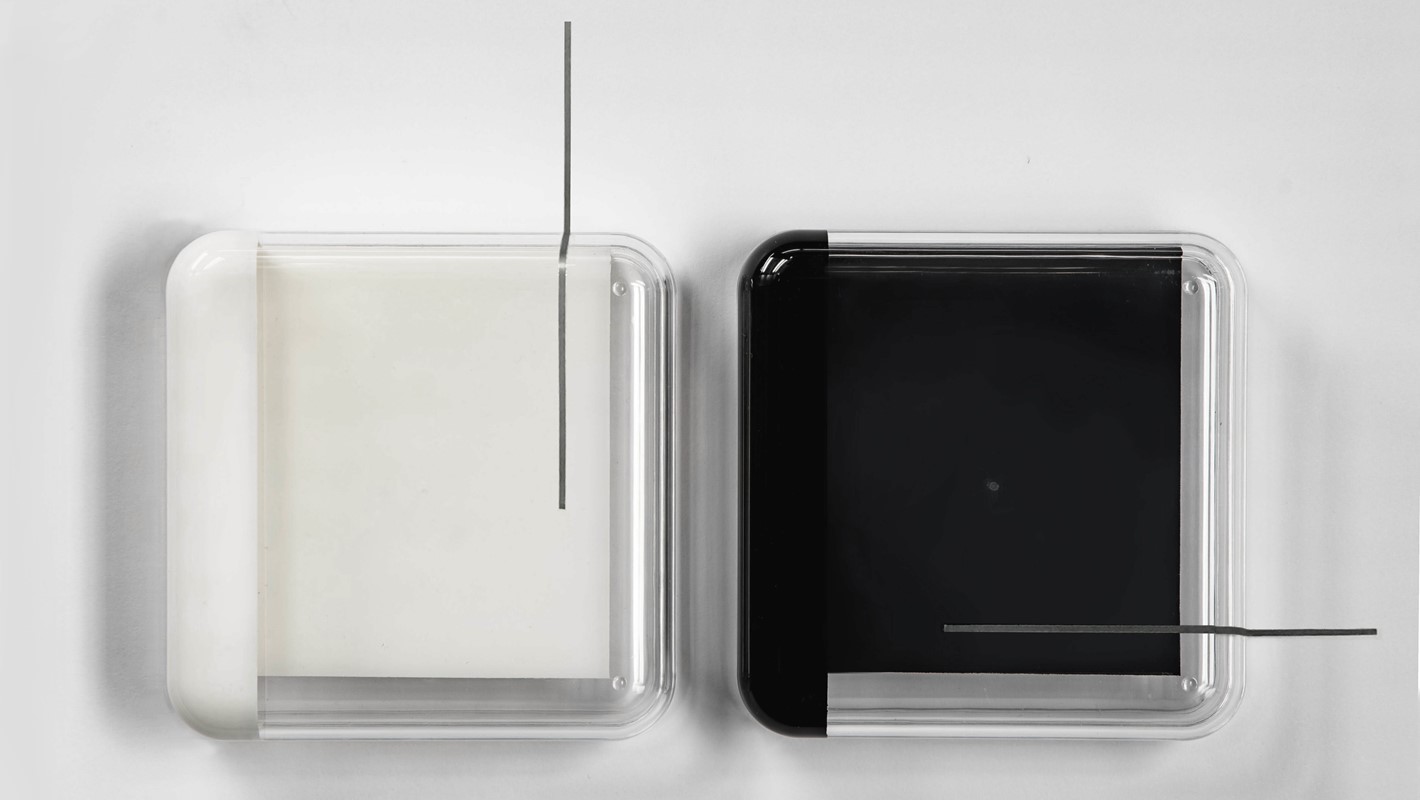 Helen Smith has shows coming up in Sydney and Amsterdam - if you are nearby, drop in!
The survey exhibition of abstract non-objective art 'IN-Formalism' at Casula Powerhouse in Sydney opens on 18 May. Helen will show alongside 50 other Australian artists known for their role in the evolution of abstract non-objective art. Everyone is welcome at the launch event on Saturday 18 May, 2-4pm.
Also in May, Helen has a solo exhibition 'Night-fill' at PS Amsterdam. And soon after in June, she will join Jeremy Kirwan-Ward to work on a collaborative wall project at the experimental arts organisation IAM (Institut fur Alles Mogliche) in Teufelsburg, Berlin.
We wish Helen all the best in her travels. Read on for more details.
IN-Formalism at CASULA POWERHOUSE: 18 May - 30 June 2019

IN-Formalism witnesses the evolution of abstract non-objective art in Australia from 1968. The exhibition surveys the key generations of artists who have contributed to the ongoing language of abstract art. The exhibition presents these works alongside a wide range of artefacts in design, textiles, advertising, architecture, urban design, film and performance. IN-Formalism reveals the influence this art-form had in our times.
IN-Formalism also features works by these artists: Wendy Paramor, Ian Burn, Richard Dunn, Virginia Coventry, Nigel Lendon, Mel Ramsden, Normana Wight, Gordon Bennett, Karin Lettau, Jacky Redgate, Ruark Lewis, Kerry Poliness, Banduk Marika, Andrew Leslie, Agatha Gothe-Snape, Eric Bridgeman, Bonita Bub, Biljana Jancic, Jonathan Jones, Consuelo Cavaniglia, Jonny Niesche, Sardar Sinjawi, Stella Rose McDonald, Rik Rue, Michael Graeve, Philip Samartzis, Warren Burt, Camilla Hannan, Jodi Rose, Patrick Gibson, Jasmine Guffond, Gail Priest, The Loop Orchestra, Alexandra Spence, Glenn Harper, Philip Cox, Bill Lucas, Glenn Murcutt, Harry Williamson, Margaret Grafton, John Kaldor Fabrics, Alan Loney, Amanda Stewart, Brian Fuata, Chris Mann, David Ahern, Philippa Cullen, Stephen Jones, Tess de Quincy, Vsevolod Vlaskine, Central Street Group, Ian Andrews , Garry Bradbury, Kraig Grady, Terumi Narushima
Helen Smith: 'Night-fill' - a solo exhibition at PS AMSTERDAM, Madurastraat 72.
Established in 1999, PS shows the work of upcoming international artists in an environment that exists between the conventions of an artist-run space and a commercial gallery (sounds much like Art Collective WA!) PS stands for Post Scriptum, Project Space, Public Space or Private Space and adds another formula to the already existing ways of presenting art.
PS is open to the public on Saturday 1-5pm, and by appointment. https://www.psprojectspace.nl/about.html
Helen Smith, Upcycle #2, 2019, oil paint on found packaging and packing tape on wall, 16.5 x 28 x 4cm. Photo: Simon Cowling.