George Haynes // New Work at Holmes a Court Gallery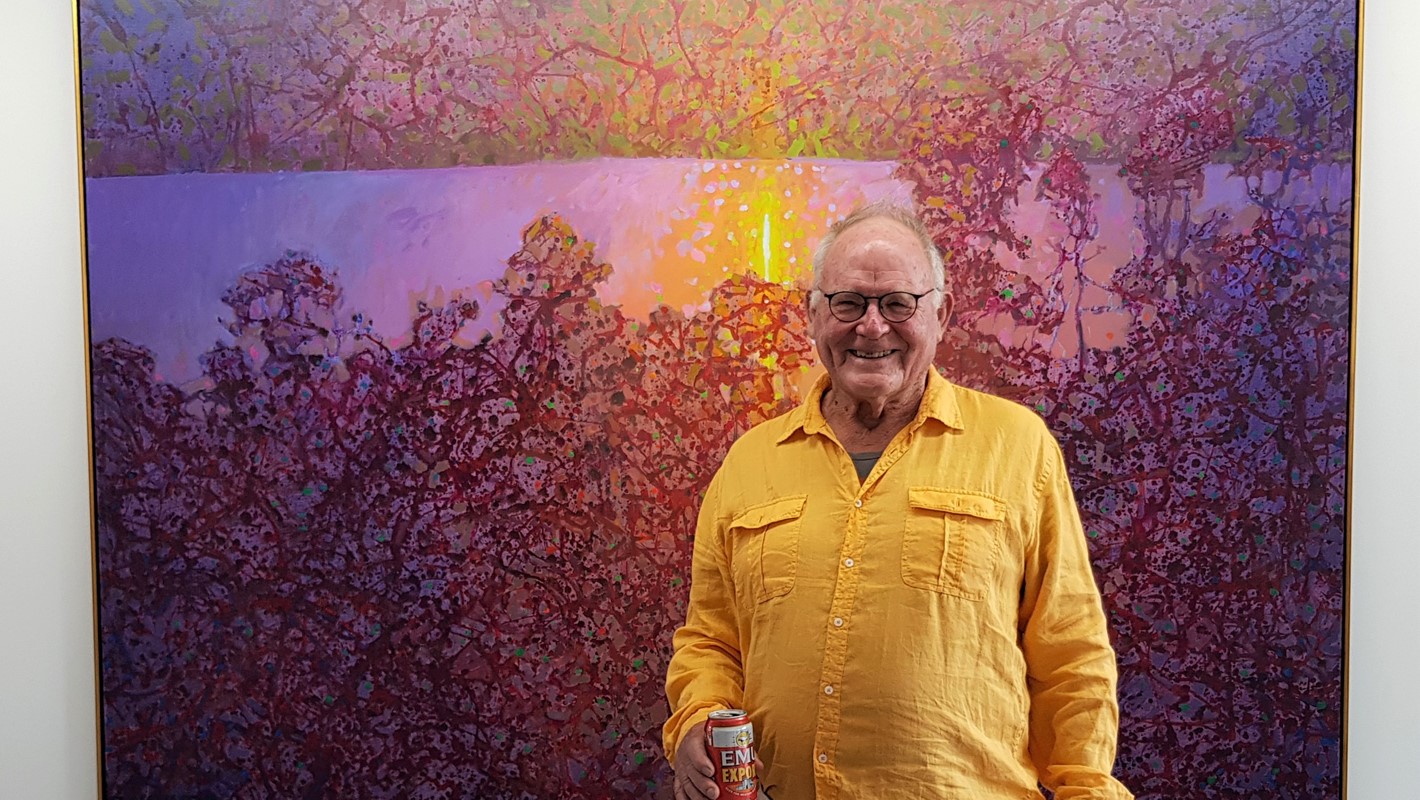 "... all I can do is to capture something of this fleeting world."
George Haynes presents a sumptuous exhibition of new works at the Holmes à Court galleries in West Perth and Margaret River in March and May 2021. Contact us to enquire about the large-scale paintings and gouache on paper works in the show or to preview images: art@artcollectivewa.com.au or phone (+618) 9325 7237.
Known for rich colourist landscape paintings, gouaches and drawings, George has been pre-occupied at regular intervals throughout his career with anamorphic painting and their translation into large scale sculpture.
André Lipscombe writes in the catalogue,
'The origins of Haynes' artistic trajectory rests in his uptake of British painterly figurative influences... however a sustained influence upon the development  of Haynes' working method has been fostered through a lifetime of mutual respect and engagement with a select group of Perth painters.'
Now in his 80s, Haynes continues to expand his technical and conceptual repertoire to communicate ideas and questions about visual experience and perception.' His new work... 'is light-hearted and challenging, inventive, straightforward and multifaceted. A paradox with joie de vivre.'
Read the Artists Chronicle article.
'George Haynes 2021' catalogue is available at Art Collective WA; $20 each and at the exhibitions:
Holmes à Court Gallery @ No.10
Douglas St, West Perth 6005
Exhibition dates: 27 March - 1 May 2021
Open: Tuesday–Saturday, 11am–5pm
Below: George Haynes, Untitled, 2020, oil on canvas, 100 x 120cm