Forest of Voices // Olga Cironis at PICA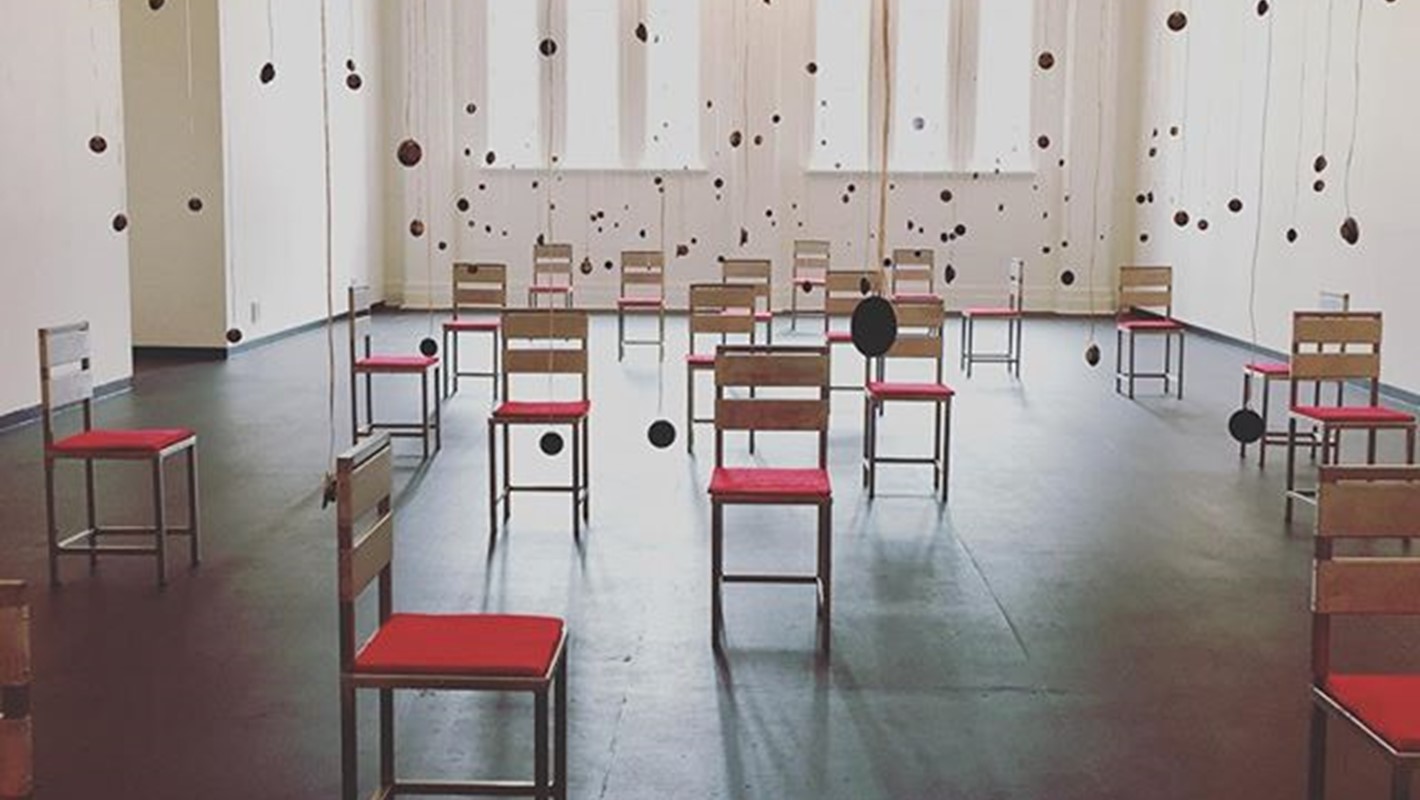 Olga Cironis' sound installation at PICA
Olga Cironis' gathered audio recordings are presented in a major sound installation, Forest of Voices, at Perth Institute of the Arts (PICA). 
Cironis has consistently sought ways to creatively integrate the voices of community in her work, often engaging in long-term projects that rely on members of the public contributing personal tokens such as their own hair or stories, or provoking interaction with large-scale works installed in accessible public spaces. This approach is partly driven by the artist's curiosity about the perspectives and lives of others, but also by a desire to connect the general public with their own creativity and capacity for imagining. For in this empathic imagination Cironis believes lies the impetus for social change and the possibility to arrest the existential calamities of the present moment.
...
For Forest of Voices, Cironis spent many months gathering the thoughts of a wide spectrum of Western Australians from different communities on love, interviewing and conversing, but also accepting contributions mostly from strangers who participated through various call outs. While most of the accounts she recorded focused on romantic and familial love, in this work Cironis was particularly interested to explore the manifestation of love in its other guises, including that love that has no object as such.
[Excerpt from catalogue essay by Dr Jacqueline Millner.]
Endlessly intrigued by the 'other', Olga invites the public to anonymously share their own stories about intimacy, touch and connection to add to the installation.
The act of seeking and collecting mementos of human exchange have been present throughout her career. Spanning three decades, Cironis' practice has examined the personal narratives of intimacy and connection that sit at the centre of the human condition. Her work recognises the possibilities contained in collective acts and asserts the importance of understanding how we live together. [PICA]
Forest of Voices
3 November – 10 January 2021
PICA
Opening hours: Tuesday – Sunday, 10am–5pm
FREE ENTRY
Read more about Olga Cironis.
A monograph about the art career of Olga Cironis, published by Art Collective WA, will be launched in March 2021.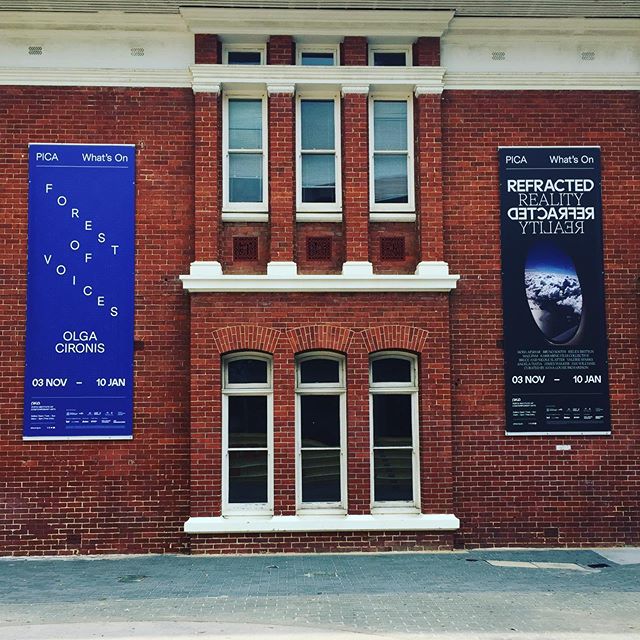 Exterior of PICA, November 2020.