Casting Impossible Shadows in Urban Art Gallery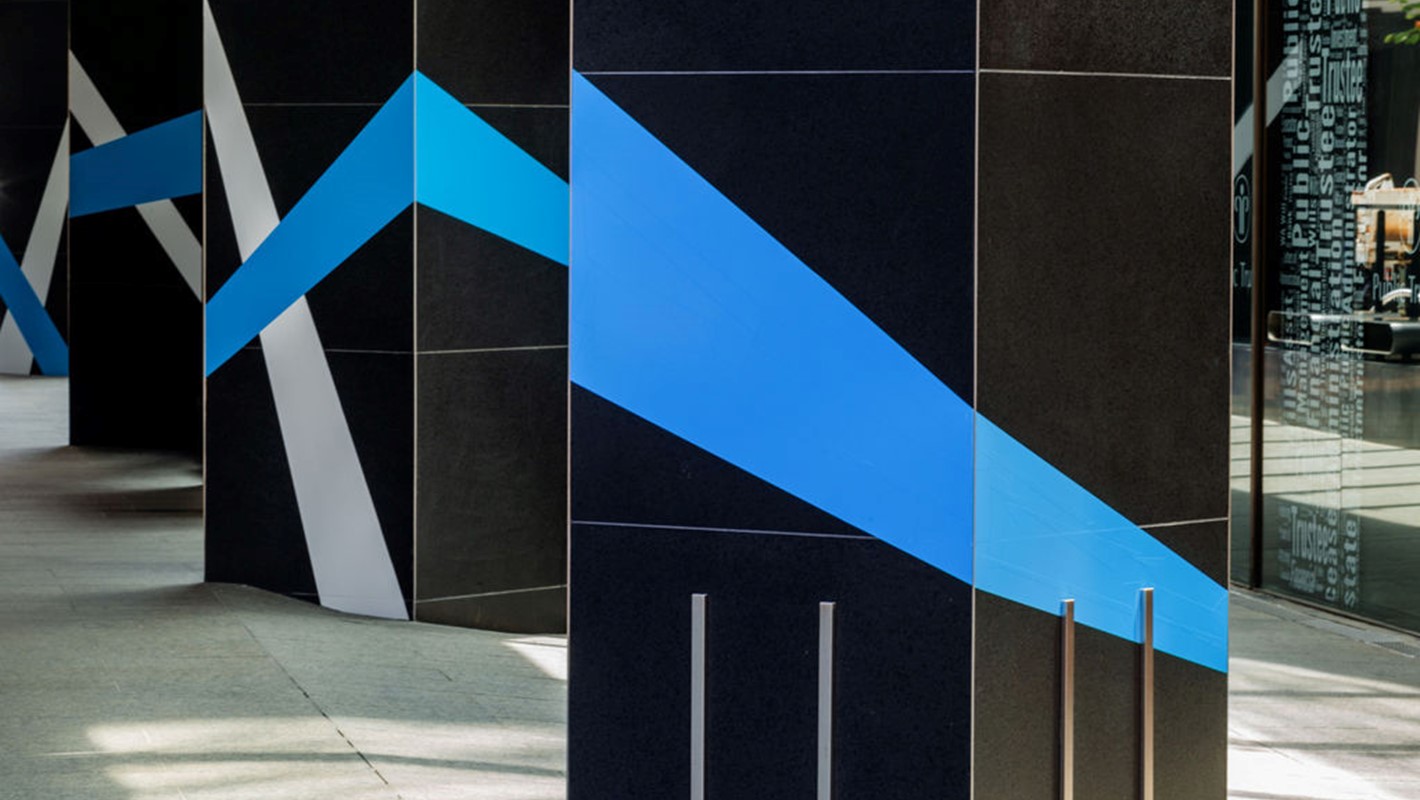 Art Collective WA in partnership with Cathedral Square continues a series of curated site-specific outdoor artworks with the aim of activating and enhancing the Cathedral Square experience.
Jennifer Cochrane's 'Impossible Shadows' are currently casting colour, light and angularity around the  Urban Art Gallery of the Square.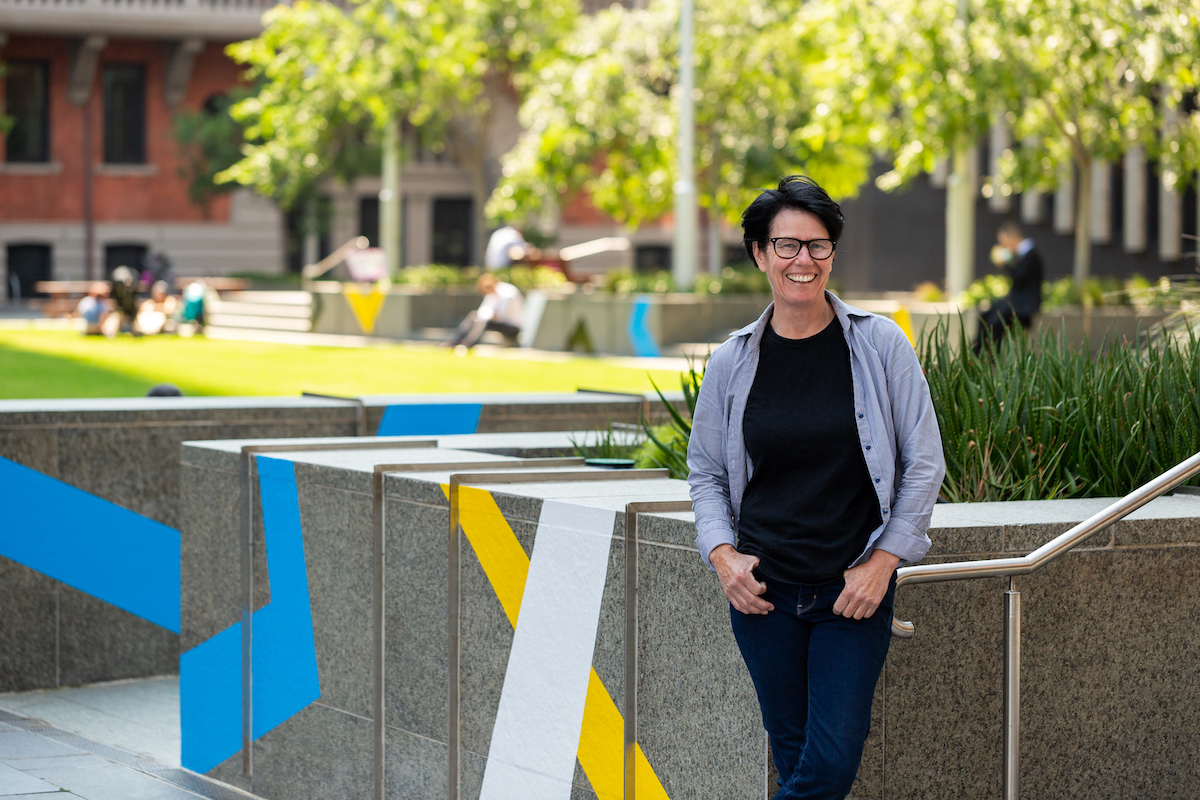 Jennifer's large-scale tape work is a continuation of her 'Impossible Shadows' series which grew out of her residency in Basel, Switzerland in 2016, and which we saw evolving in new ways and forms in her recent exhibition at Art Collective WA earlier in 2020.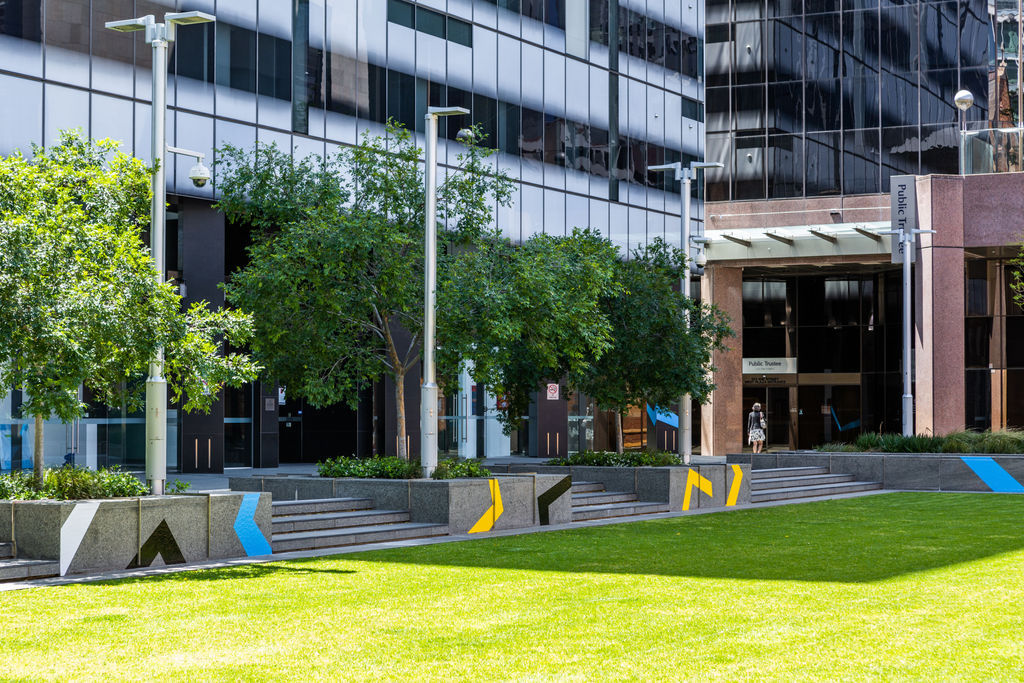 Visit the Square this Spring to see the installation which continues until 30 November 2020- and while you are there, drop in to our gallery to say 'Hi'! The Square has become quite an art precinct with three galleries and outdoor art.
The Urban Gallery will feature different artists' artworks over the year. Each installation being active for 4-6 weeks and located at different points around the square to draw attraction and interest, while also working to activate key entry points of the Square.