Baggage Handlers - Jon & Dom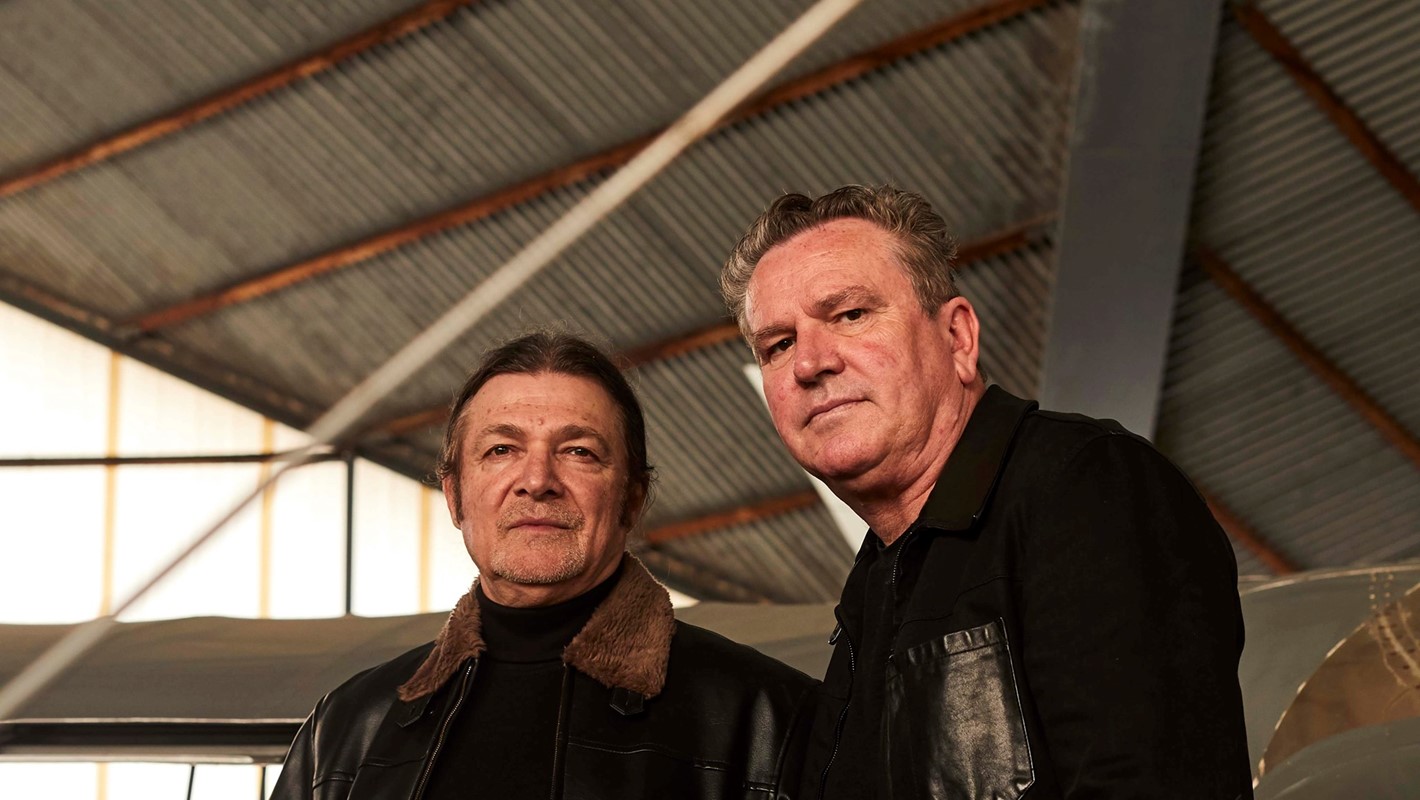 'Baggage Handler' is what happens when two diverse creative practitioners at the top of their game decide to work together.
Art Collective WA member Jon Tarry will launch the result of a unique collaboration with musician Dom Mariani - the album Baggage Handler - at The Backlot Perth on Friday 9 August 2019.
Dom and Jon will be joined by distinguished musicians for the launch. Tickets are almost sold out, but check just in case you are lucky!
Recorded at Killerwatt Studios in 2017/18 it is a shared intuitive exploration – of the moments between departure and arrival. Mariani and Tarry construct a sonic framework from the known and an unknown turbulent space. Each track creates a narrative where sound expands in the slip stream of shared memory. They are the 'Baggage Handlers' in the journey.
The full production studio album is available across multiple platforms - some (Jurassic Technology) CD and Vinyl limited editions, plus online via iTunes, Apple Music and Spotify, and other direct downloads.
There is a film for each track, sepia, blur, psychedelic, handmade film plus code generated animations responding to each track. Click through to view preview.
Read more about Jon Tarry's art practice here.
About Dom Mariani
Born and raised in Fremantle, singer/songwriter Dom Mariani is world renowned as a solo artist as well as founding band member of The Stems, Someloves and DM3. Read more.
Click here to purchase Baggage Handler on CD and Vinyl.
A limited edition of the vinyl is available at our Art Collective WA gallery in Cathedral Square, Perth. This includes a magenta vinyl and complimentary digital download. Only four in stock of the 100 edition! 
You can also follow the Baggage Handler journey on Facebook.