Exhibition
Trevor Vickers // New Paintings and Prints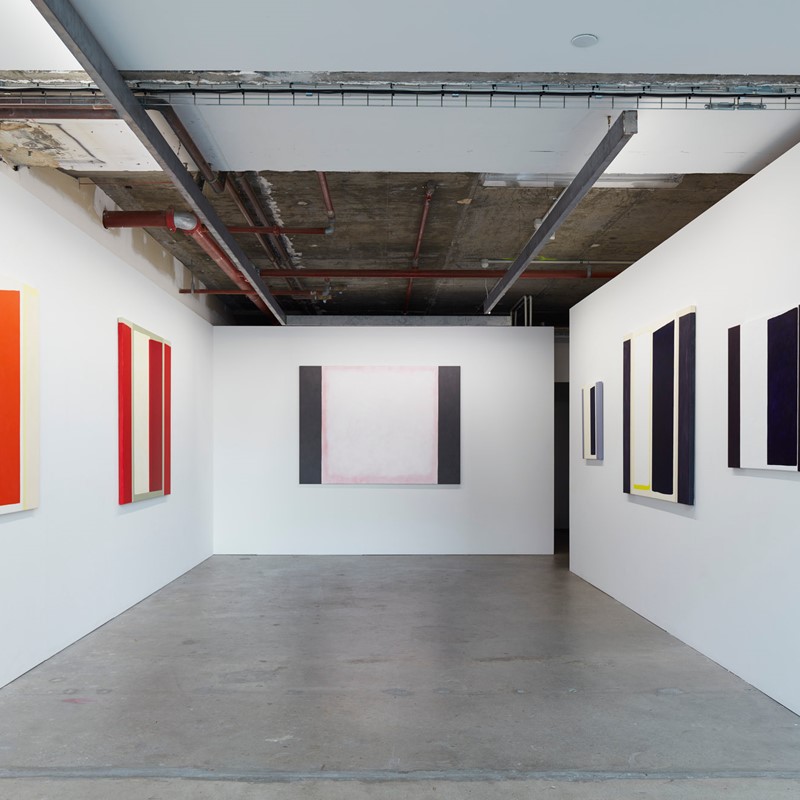 Fresh, bold work by one of Australia's most renowned painters. Following on from inclusion in major national shows in 2018 at the National Gallery of Victoria, Heide Museum of Modern Art, TarraWarra Museum of Art, Charles Nodrum Gallery and Sydney Contemporary, Art Collective WA is pleased to present Trevor Vickers' first solo exhibition of new work in Perth since 2014 and his first in our Cathedral Square gallery space.

This most recent body of work includes a new series of prints made on a recent residency with renowned printermaker Sally Gimson (Bridget Riley's printer) in the Forest of Dean, United Kingdom, alongside stunning and immersive large-scale paintings that cement Trevor's reputation at the forefront of Australian hard edge abstraction.

Trevor Vickers is one of the most highly regarded artists currently working in Western Australia. His five-decade career spans the seminal 1968 exhibition 'The Field' at the National Gallery of Victoria and its 2018 restaging 'The Field Revisited'; active participation in Melbourne's avant-garde art scene in the 1960s and 70s through noted galleries such as Strines, Pinacotheca and Lennox Street; practice development in France and England in the 1980s and 90s; and the foundation of Art Collective WA in 2013.

The monograph 'Trevor Vickers: Untitled Painting' was published in 2016.

Trevor Vickers' work is represented in institutional and corporate collections across Australia, including the National Gallery of Australia, the Art Gallery of Western Australia, the National Gallery of Victoria, the Art Gallery of South Australia, Queensland Art Gallery, TarraWarra Museum of Art, The University of Western Australia, Murdoch University, Curtin University, Monash University, Macquarie University, St John of God Health Care, Wesfarmers, Bankwest, Holmes á Court and Kerry Stokes Collection.

Trevor's UK residency at Sally Gimson's studio this year was supported by the State Government of Western Australia through the Department of Local Government, Sport and Cultural Industries.

ARTIST INTERVIEW: Saturday 9 November, 2pm, with Andre Lipscombe - as part of our Collective Conversations recorded series (hear these interviews from the Publishing link on our website).