Exhibition
Tony Windberg // Home Turf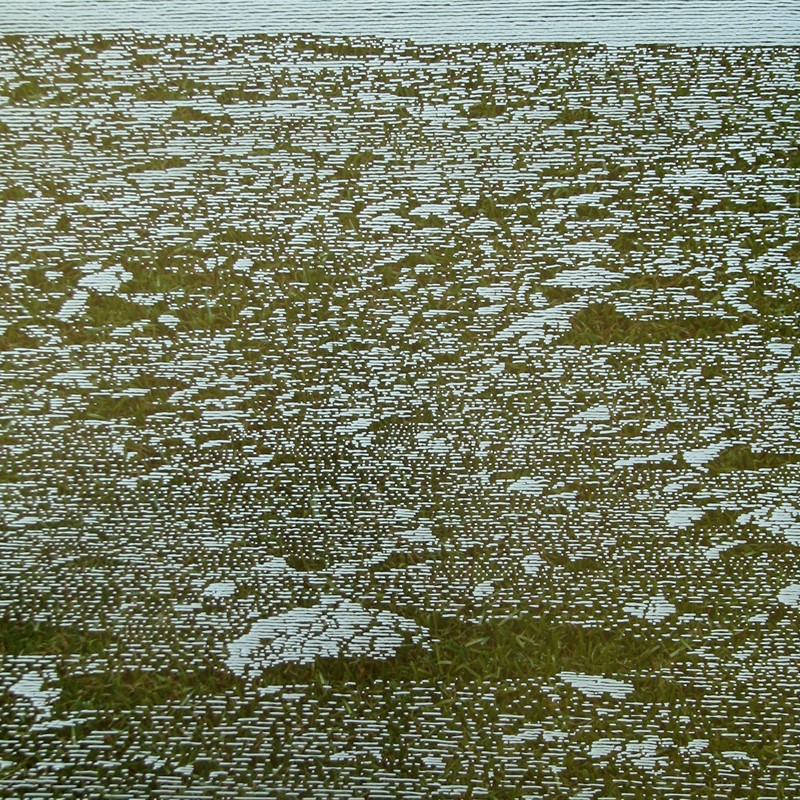 Playing with optical illusion and fake surfaces, Tony Windberg echoes the engraving process in a succession of wall-mounted structures that explore our craving to name and claim. Cape Leeuwin on Australia's south-west extremity and Chryse Planitia (the Plains of Gold) on Mars intertwine in parallel reinterpretations of depictions of new worlds, where the picture was proof.

From Matthew Flinders' ship Investigator to NASA's Viking 1 Lander, in two missions less than two centuries apart, the respective first images were sent home and later published. The first pencil sketch of the southern land as seen from sea became an engraving in A Voyage to Terra Australis in 1814, and the Martian scenes of the sea of rocks were transmitted line by line then colour matched for readers of the January 1977 National Geographic.

The charting of new territory was – and is – coupled with the search for life-sustaining water. In Home Turf, Tony Windberg suggests a desire to transplant hopes and dreams, and an innate need to change alien landscapes into something more familiar.