Exhibition
Penny Bovell // Ice/land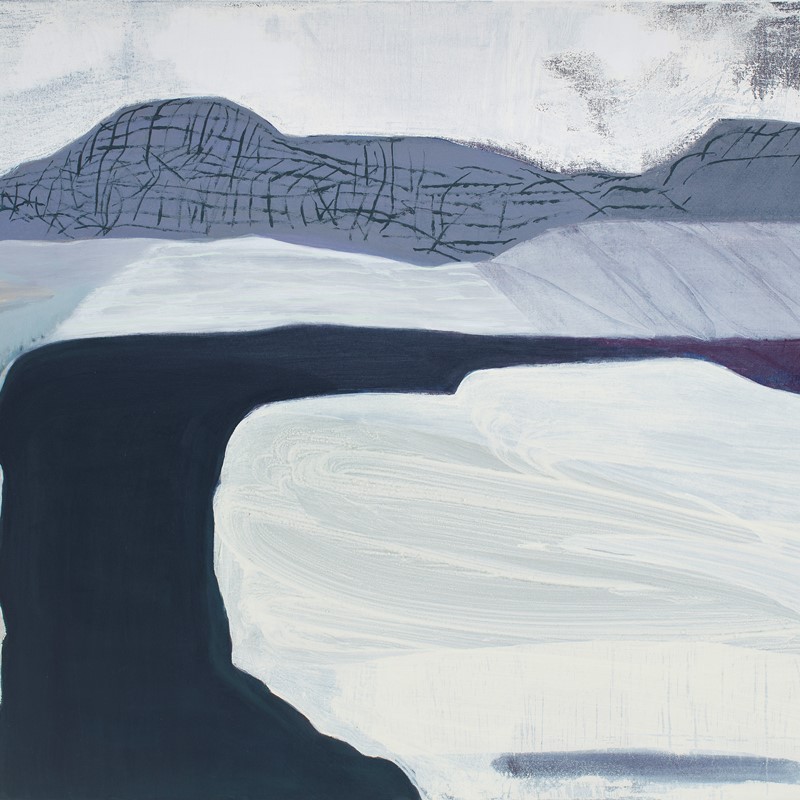 A body of work based on a two month artist residency in SkagastrÖnd, Iceland

Penny Bovell is a highly accomplished artist whose abstract paintings, print work and public art explore the transient nature of sky, air and space.

The immaterial and invisible natural phenomena of interest to Bovell stand as the antitheses to the solidity of earth. Earlier bodies of work have dealt with clouds, air, weather patterns and climate change. More recently, the artist has explored notions of deep space and cosmology in search of expression for her own understanding of the universe and place in the world.

In 1999, Bovell received a Master's degree in Fine Art from the University of Western Australia, Perth, following her completion of a Postgraduate Diploma in Visual Arts from Curtin University, Perth, in 1993. Since graduating, Bovell has exhibited regularly, as well as lectured in studio practice and art history at the University of Western Australia and Curtin University, both in Perth.

Bovell's artwork is held by major public collections such as: the National Gallery of Australia, Canberra; Parliament House, Canberra; the Art Gallery of Western Australia, Perth; Wesfarmers; in addition to numerous private and corporate collections.