Exhibition
Olga Cironis // Bunbury Regional Art Gallery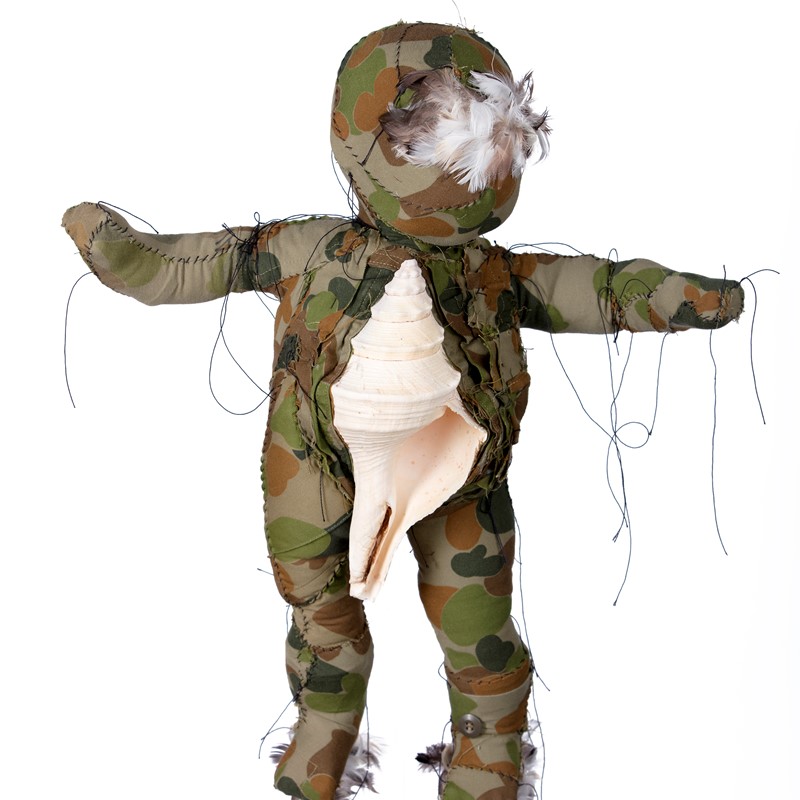 Art Collective WA is pleased to present 'You Made Me Do It' by Olga Cironis at Bunbury Regional Art Gallery.

The opening event will be held at Bunbury Regional Art Gallery on Friday 12 July, 6 - 8pm. Entry is free and all are welcome. Olga will be presenting an artist talk at the gallery on Saturday 13 July, 2pm.

Following on from being exhibited at Art Stage Singapore and at Geraldton Regional Art Gallery, this series seeks to disrupt the innocence of childhood, tracing the taint and guilt of future actions. Utilising uniforms from Australian soldiers who served in the Iraq War, children's dolls, lace and natural materials such as feathers, bone, shells and rocks, Olga envelops the items in camouflage. Recognising that camouflage was designed by artists for war, this series symbolises both war and peace, a disturbing lament for one's inevitable loss of innocence.