Exhibition
Michele Theunissen // Reflections on the Edge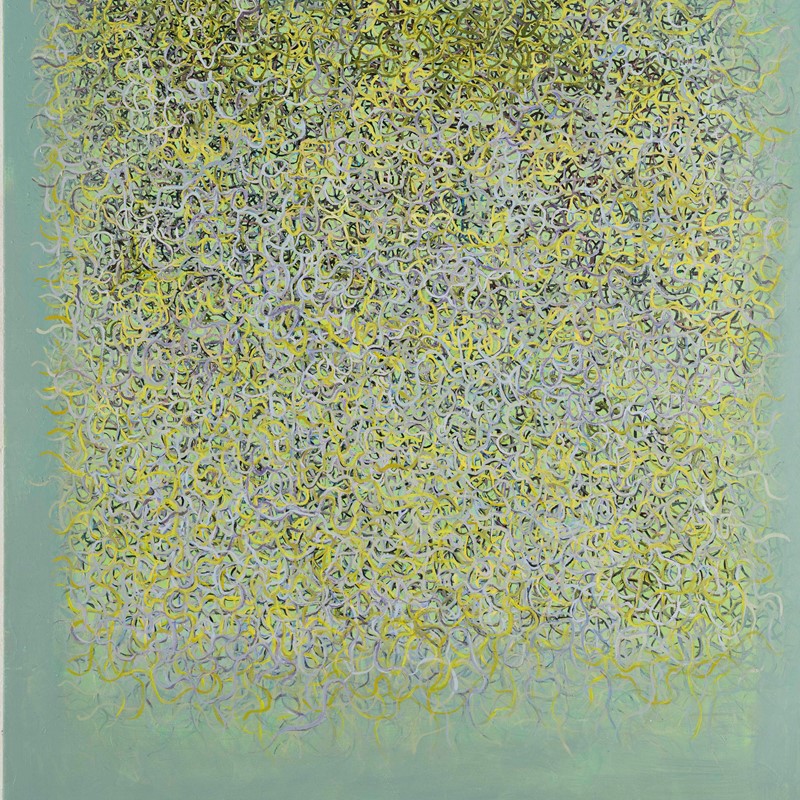 'In this new series I have used a simple painting technique to draw attention to two states colliding - sometimes with force, sometimes unravelling, sometimes coalescing.

One entity meets another, one state of awareness meets the unknown: an unformed unfathomable certainty.

At the edge is a threshold, perhaps a precipice, perhaps a sliding into grace, or a transition to opaque formlessness.
One thing ends and another begins.

The edge is inevitable, not just for humans but all matter, and all that matters, even simple paintings.'
Michele Theunissen 2022

Following her recent inclusion in The View From Here at the Art Gallery of Western Australia, this is Michele's first solo exhibition since 2019. Her work is held by numerous Collections, including the Kerry Stokes Collection, Artbank, Curtin University, Wesfarmers and St John of God Health Care.