Exhibition
Merrick Belyea // Scarp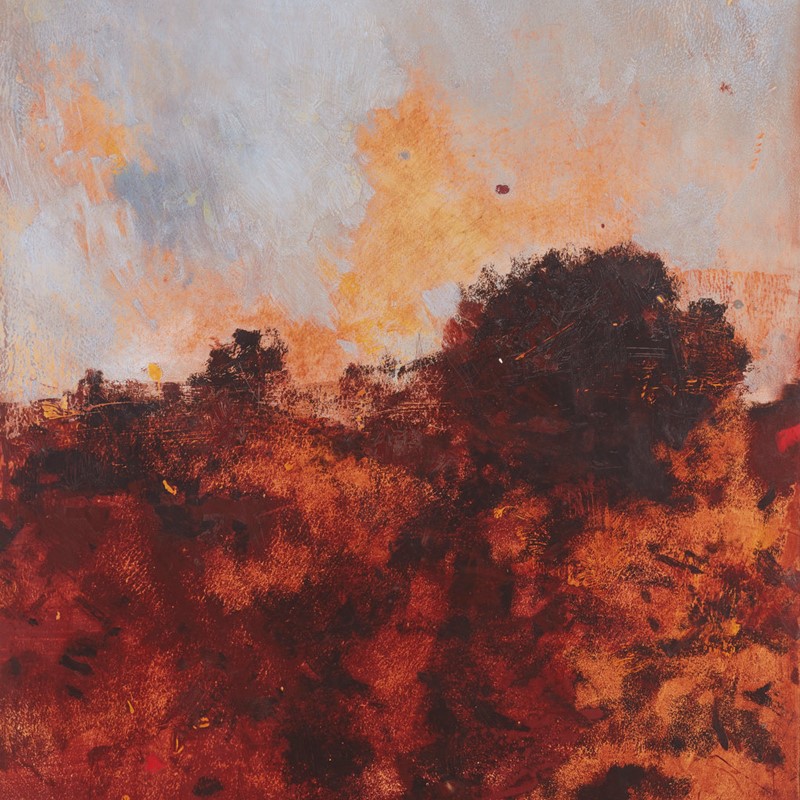 New paintings by Merrick Belyea continue his concentration on the outer edges of suburban Perth. Looking upwards towards an edge geographically and geologically unlike the plain below, the scarp becomes metaphor – unobtainable, unscalable, and despite nearby colonised corridors remains largely untouched. Beyond this arcadian, truly ancient landscape we glimpse a threat, where wilful neglect is making an irreversible mark on a paradise garden.

Merrick maintains a regular exhibiting program and was invited to exhibit at the Australian Embassy in the Philippines in 2001 and Art Stage Singapore in 2015. He was included in the Australian Art Collector 'Australia's Most Collectable Artists' list in 2004 and 2006. He is an active member of the Western Australian art scene, playing a pivotal role in a number of artist-run-initiatives, most recently as foundation Chairman of Art Collective WA.

His recent work has focused on the curiously human appetite for destruction. Environmental concerns are central to recent paintings that refer to a potential for devastation and offer a portent to future mechanical scarification of the landscape. Paring back the veneer of previously prepared paint layers reveal the detritus of process and the fragility of surface.

Merrick's works are included in prominent collections, including the Art Gallery of Western Australia, Wesfarmers Arts, Artbank, the Janet Holmes á Court Collection, The University of Western Australia, and Bankwest.

LISTEN // Merrick Belyea discussing the Scarp exhibition with Kevin Robertson for Collective Conversations. Follow link on Conversations tab on our website.