Exhibition
Ken Wadrop // Threshold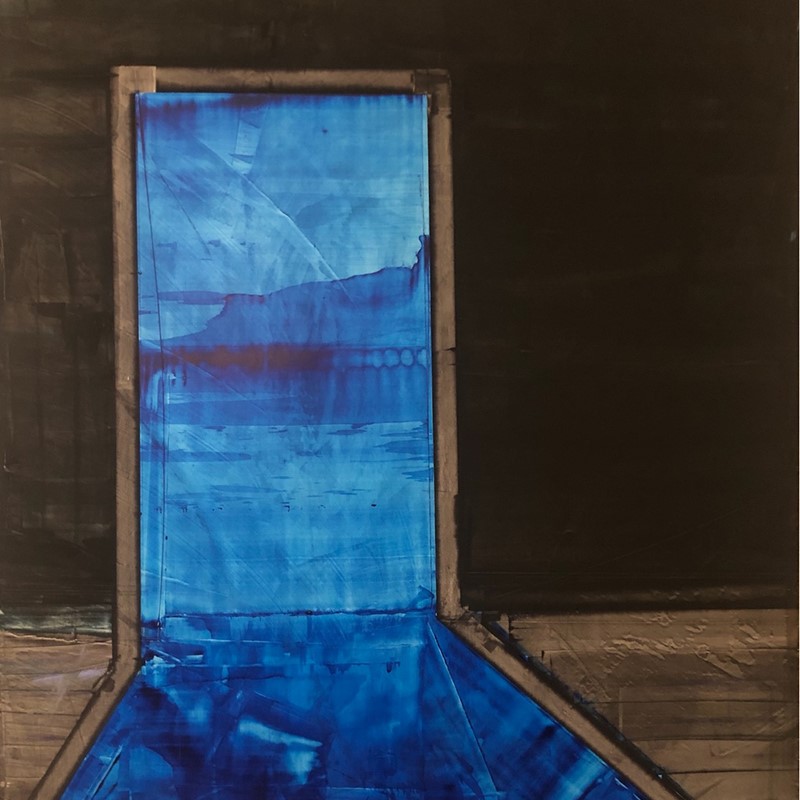 'These works come from a conscious decision to paint instinctively. I began painting with the intention to make images that captured reality, laboriously. Domestic chores and renovations intervened with my art practice and suggested the tools that I have chosen to use for mark making in these works. Something about making marks with tools that don't respond to your control gives rise to autonomous images. The quality of the recognisable forms within these images is what interests me.' Ken Wadrop 2022

Art Collective WA is pleased to present new work by Ken Wadrop in a solo exhibition of large-scale paintings.

Ken Wadrop is a familiar name in Western Australian art. Trained by artist lecturers at Claremont School of Art in the 1970s, he originally adopted a photo-realist style, forging a career and exhibiting nationally with like-minded painters Ray Beattie and Marcus Beilby under the moniker of the High Street Studio Realists in the early 1980s.

Most of Ken's painting career has been centred in the studio, with controlled lighting and atmosphere, using photographs as stimulation for some extraordinary paintings of the urban environment. While working as a studio assistant to George Haynes and Jane Martin, he became inspired by their philosophy and practices of working from nature and en plein air.

However, for this exhibition, Ken has grounded himself firmly back in the studio, pushing paint across surfaces and finding inspiration through researching processes and symbology used by Francis Bacon.

Works by Ken Wadrop can be found in national collections, including the National Gallery of Victoria, the Art Gallery of Western Australia, the Janet Holmes à Court Collection, the University of Western Australia, City of Fremantle and Royal Perth Hospital Art Collection.