Exhibition
Ham Darroch // Artist in Residence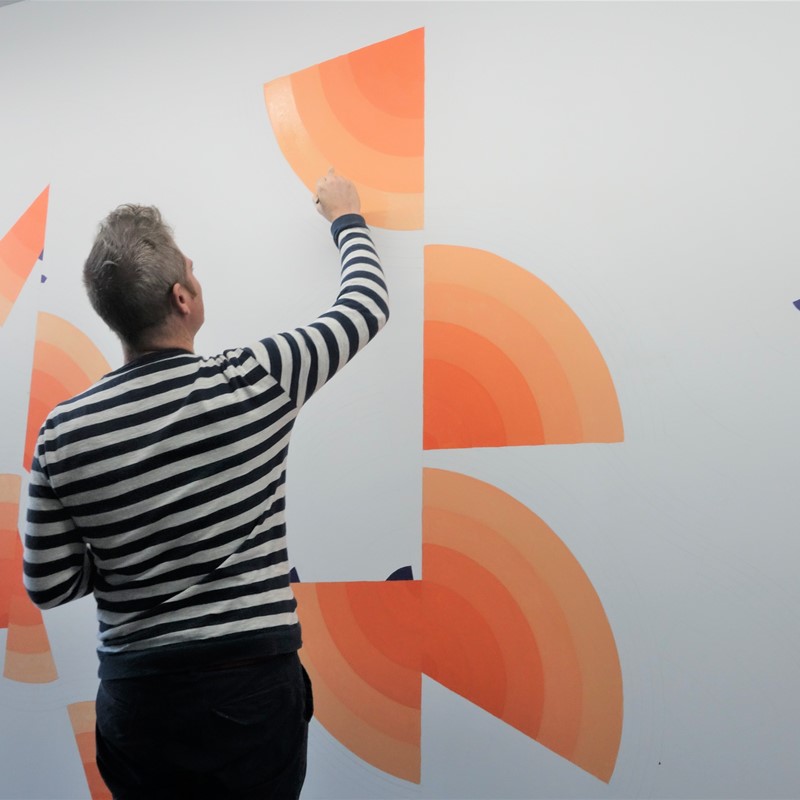 Art Collective WA is pleased to host artist Ham Darroch as our 2017 Artist in Residence.

For two weeks, Ham will create a complex in-gallery wall-work, sharing his technique with visitors to the Cathedral Square gallery space.

Ham is an Australian artist working in sculpture, performance and drawing. His sculptures are created from existing objects which are altered and redirected using colour to reveal new meanings. His paintings are inspired by the action of everyday objects. Universal imagery evokes shared histories and experiences, place and perception while revealing a deep sensitivity to the optical effects of geometric colour.

From 2006 he has worked as an assistant to Bridget Riley in projects around the world.