Exhibition
Contemporary Still Life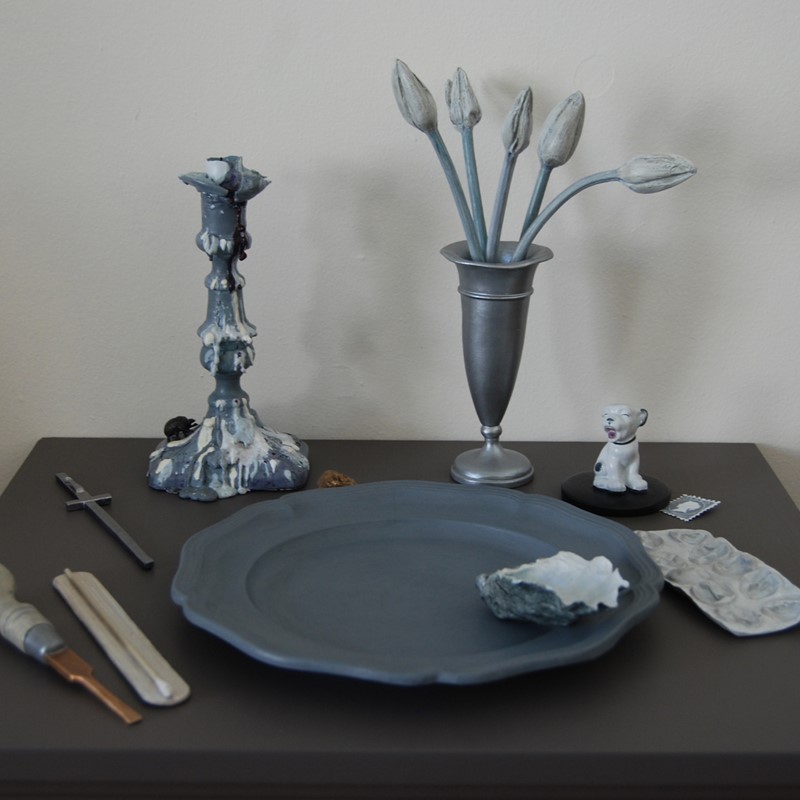 Still life can be a celebration of material pleasures such as food and wine, or often a warning of the ephemerality of these pleasures and of the brevity of human life (see memento mori). One of the principal genres (subject types) of Western art – essentially, the subject matter of a still life painting or sculpture is anything that does not move or is dead.
Source: www.tate.org.uk/art/art-terms

Art Collective WA members Sarah Elson and Angela Stewart are joined by Therese Howard, Clare McFarlane and Connie Petrillo to explore ideas concerning still life painting and sculpture in today's context.

Curated by Felicity Johnston.