Exhibition
Chris Hopewell // Eclipsing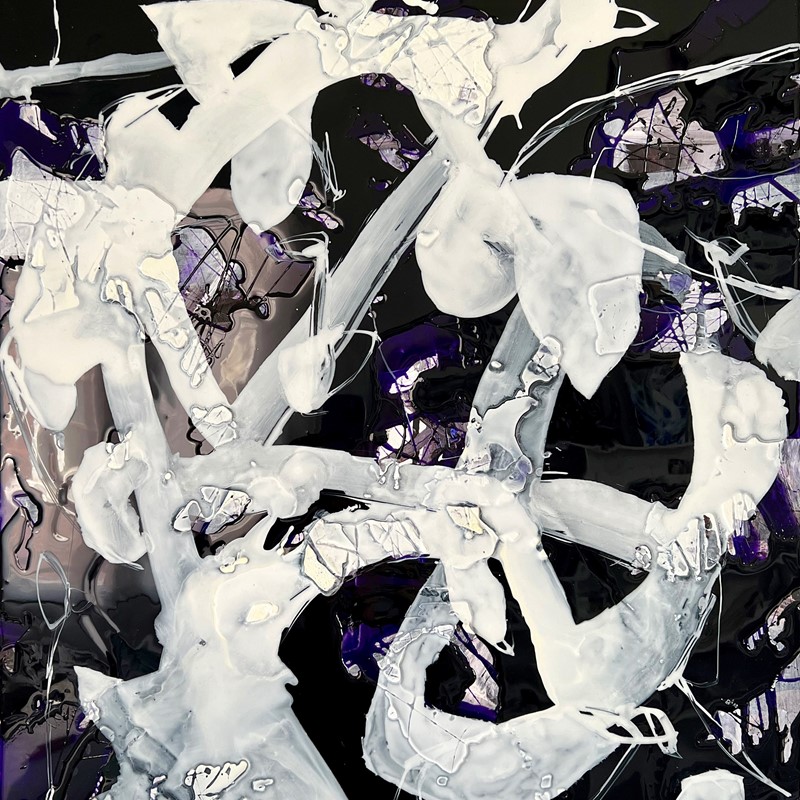 Exhibition runs 16 April to 14 May. Opening event Saturday 23 April, 2-4pm.

A new painting series by Chris Hopewell provokes an imagined presence through absence, alluding to notations of recorded time and history. Highly reflective resin surfaces obscure and engulf, providing focal points that combine with layers of paint to constantly reinvent the composition; echoing the randomness that is ever-present around us.

Born in the Western Australian Wheatbelt town of Northam, Chris Hopewell studied a BA fine art at WAIT. He spent formative years as an artist in New York, immersing himself in the greater artistic community and working in art direction and production design for music videos, advertising and independent film. After almost two decades in New York, Chris returned to Australia in 2006.

Chris Hopewell's work can be found in a number of public collections including the Art Gallery of Western Australia, Bankwest, Curtin University Collection, Edith Cowan University, Kerry Stokes Collection and Wesfarmers.