Exhibition
Caspar Fairhall // Elision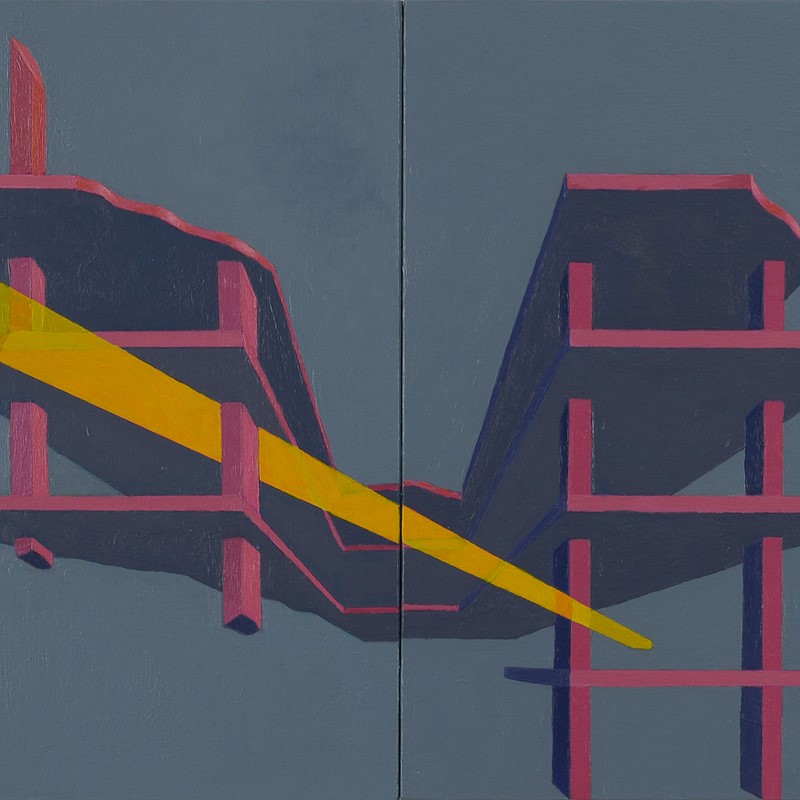 The word elision means both the omission of one or more sounds in a word and to join together or merge disparate elements. The double sense of omitting and combining elements is central to this body of work, which draws on the language of geometric abstraction to make figurative works.

Caspar Fairhall deliberately elides the difference between figuration and abstraction, between the representational image and its putative opposite, in order to better examine the representation of time in images and the nature of images themselves. In these paintings, architectural elements take on the qualities of eroded geology; geology becomes abstract pattern and flat geometrics are used to build ambiguous spatial structures.

Caspar Fairhall's multidisciplinary art practice over more than 25 years incorporates painting, video and interactive video art — all with a foundation in observational drawing. He holds a Masters in Fine Art from the University of New South Wales and his work is represented in notable collections such as the National Gallery of Australia, Artbank, and the Art Gallery of Western Australia. He recently conducted a workshop for postgraduate students at China Academy of Art.