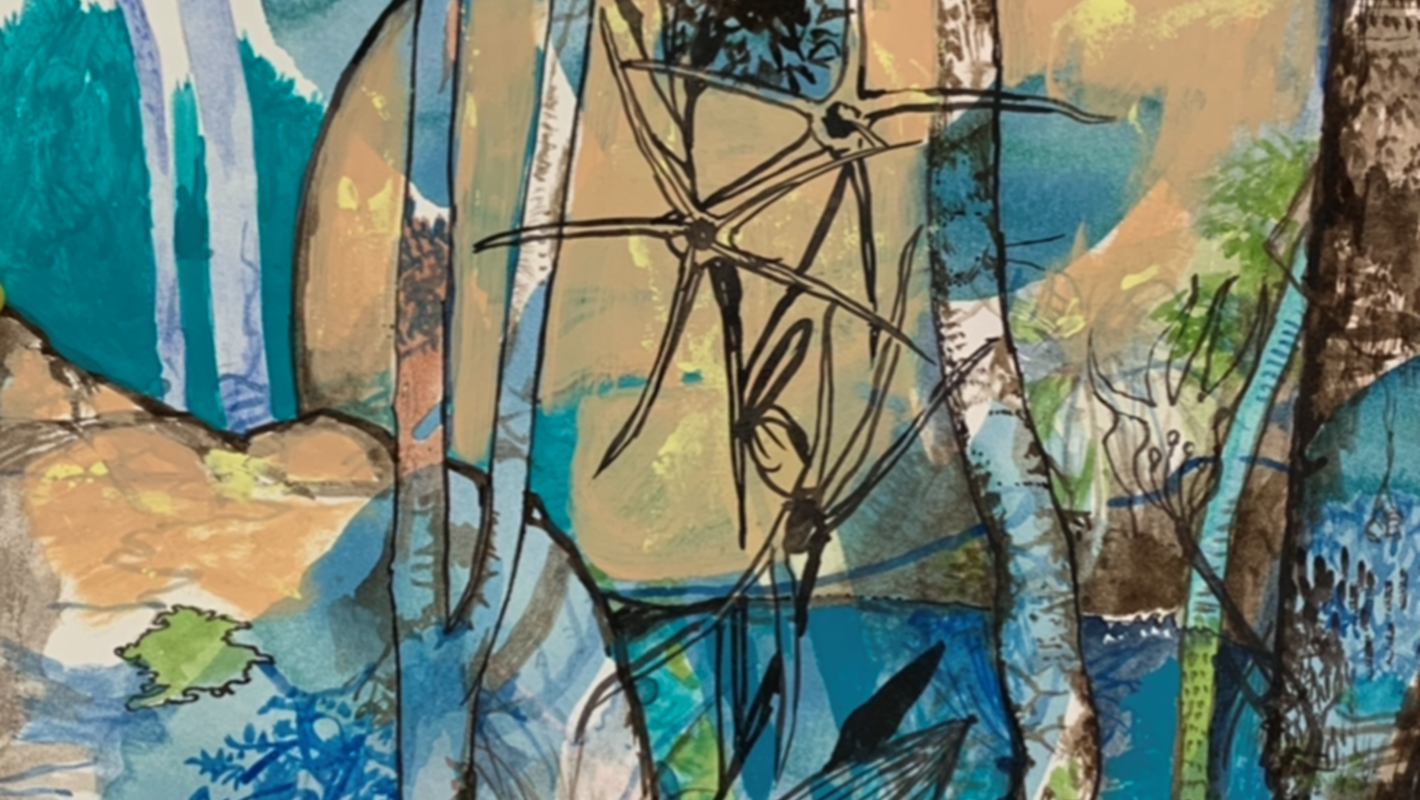 WILDFLOWER STATE
There are more than 12,000 different types of wildflowers listed in the flora catalogue for Western Australia, over 60% of which are found nowhere else in the world. The state's geographical isolation, its climate and pollinators all play a part in this diversity.
Coordinated by Tony Jones, Angela McHarrie & Jude van der Merwe, Wildflower State presents a selection of over 30 invited Western Australian artists who have created works on paper in praise of the state's unique flora. Showing at Midland Junction Arts Centre until 12 October 2019.
Highlighting the fragility, diversity and complexity of Western Australian wildflowers, artworks are presented by Angela McHarrie, Angela Rossen, Angela Stewart, Antony Muia, Ben Jones, Bethamy Linton, Clare McFarlane, Deeva Muir, Elizabeth Marpole, Fiona Harman, Helen Seiver, Holly Story, Jack Bromell, Jan Griffiths, Jarrad Martyn, Jeanette Garlett, Joss Gregson, Jude Taylor, Jude Willis, Judith Forrest, Judy Rogers, Kado Muir, Madeleine Clear, Marian Giles, Megan Evans, Monique Tippett, Penny Coss, Peter Dailey, Phillip Cook, Philippa O'Brien, Sarah Elson, Stephen Brameld, Tane Andrews & Tony Jones.
Wildflower State forms part of a wider celebration of the botanical world under the banner What On Earth with events and exhibitions at Lawrence Wilson Art Gallery, Art Gallery of Western Australia, Midland Junction Arts Centre, Mundaring Arts Centre and Kings Park Festival.
MJAC Opening Times: WED - FRI 10AM - 5PM, SAT 11AM - 3PM