Trevor Vickers revisits The Field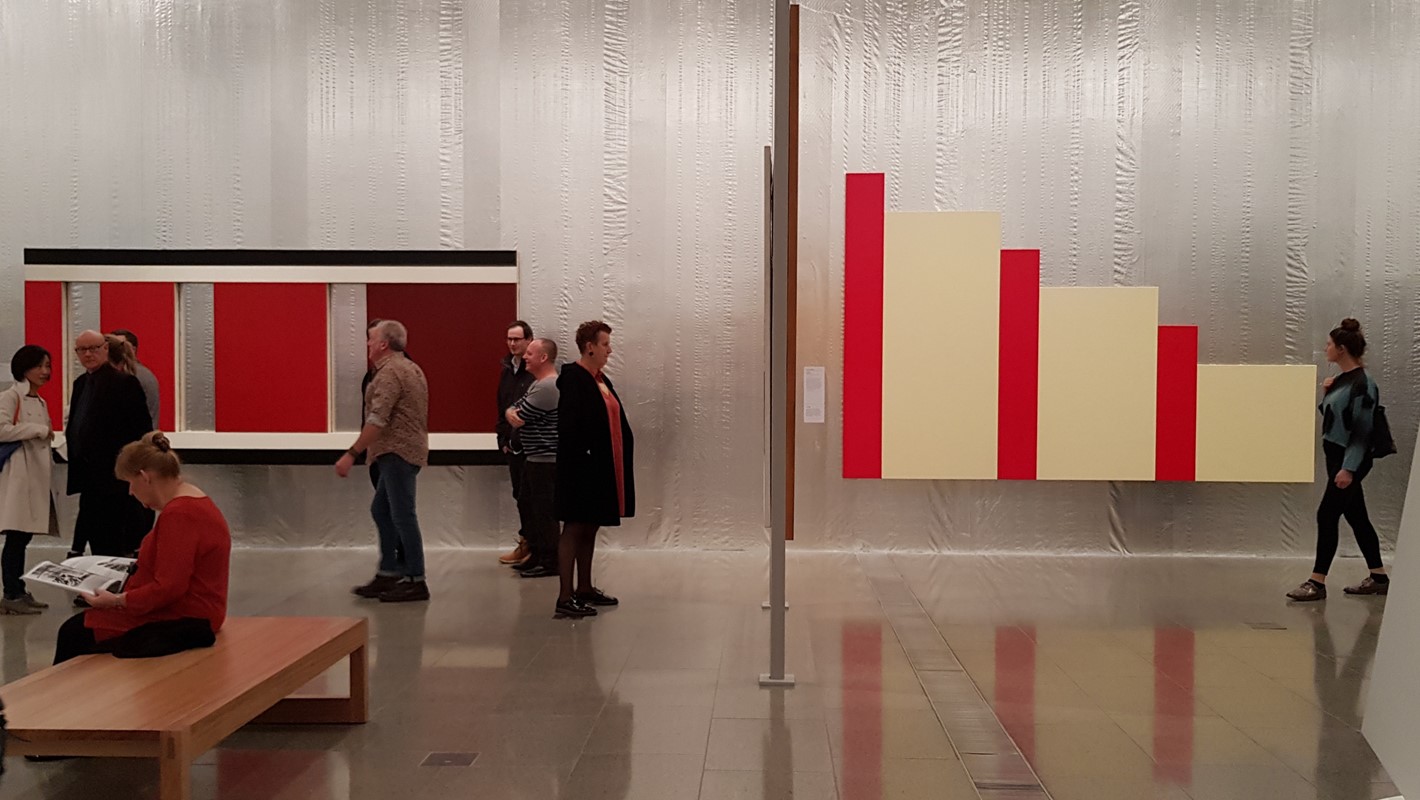 TREVOR VICKERS REMAKES WORK FOR ANNIVERSARY SHOW AT THE NGV
Back in 1968, The Field was the inaugural show at the National Gallery of Victoria's new St Kilda Road building, co-curated by John Stringer. It was a ground-breaking and controversial exhibition that instigated much discussion, as well as derision. Now 'regarded as a landmark exhibition in Australian art history', The Field presented 74 works by 40 artists. Art Collective WA founding member Trevor Vickers, then aged 25, was one of the youngest artists.
In 2018, The Field Revisited reunites as many works as possible from the original exhibition of colourfield painting and abstract sculpture, for a 50th anniversary. Trevor Vickers has recreated his Untitled 3.6 metre-wide painting from the seminal exhibition for the re-staging, which opened  on 27 April 2018.
AN ARTIST'S TRADE
Trevor exhibited two large paintings in the original exhibition. One was purchased by the National Gallery of Australia, and the other is, so far, nowhere to be found. After trading it for a car, Sweeney Reed's Plymouth, Trevor never saw the work again.
The NGV therefore commissioned Trevor to recreate the work for The Field Revisited. The five-panel painting was painstakingly remade to the original specifications, and shipped over from Trevor's studio in Western Australia to the NGV. It will be shown with the work from the NGA collection, alongside other works from original contributors to The Field – including esteemed Australian artists Sydney Ball, Peter Booth, Janet Dawson and Robert Jacks.
The Field Revisited presents a wonderful opportunity to see the original exhibition and to examine its impact on Australian art history and the artists involved, many of whose careers were launched by it. It is accompanied by a reprinted version of the rare and highly collectable 1968 exhibition publication, alongside a new publication which reflects the importance of the exhibition.
The Field Revisited is showing until 26 August 2018, free entry, at NGV Australia, Federation Square, Level 3.