Trevor Vickers in 'Lightworks' at the Drill Hall, Canberra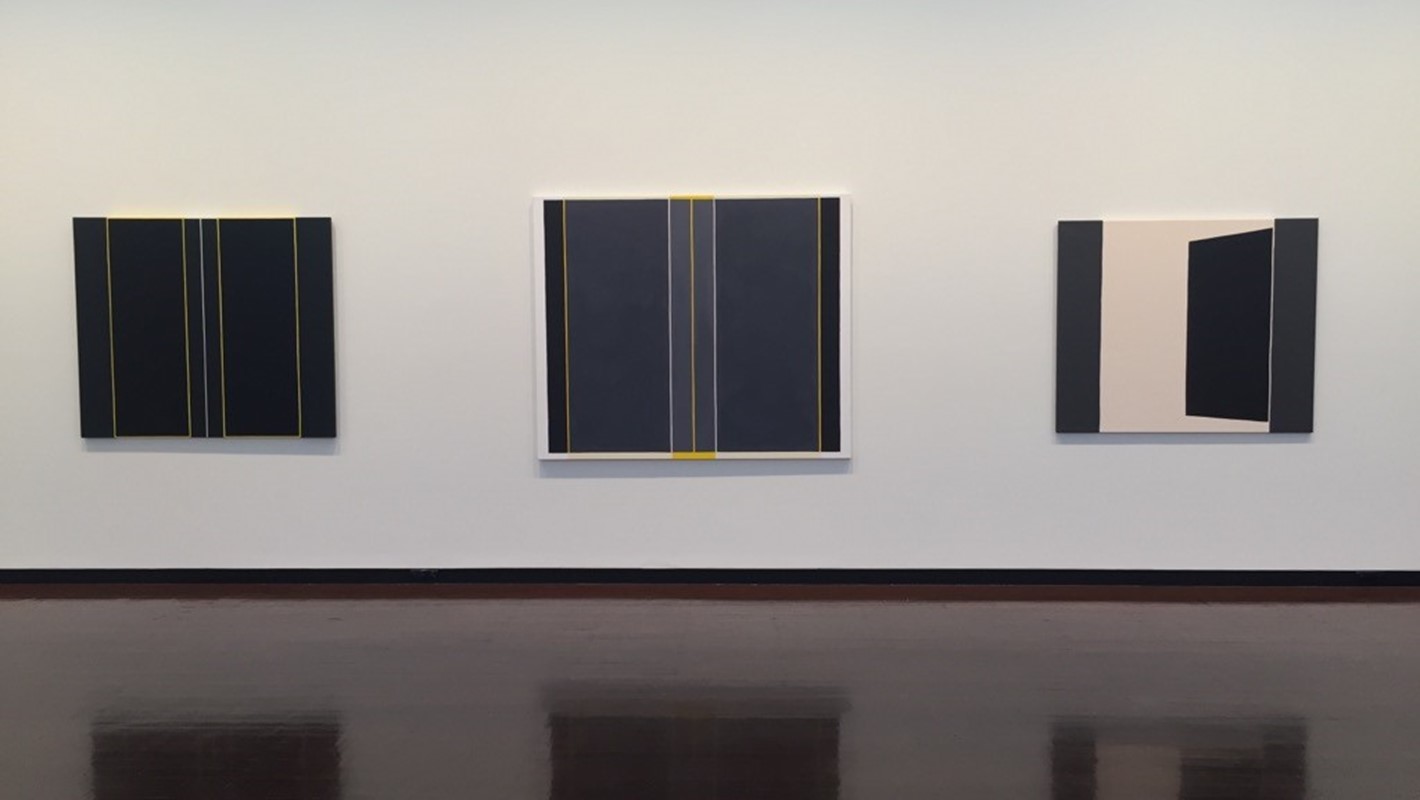 Negotiating a tightrope between consistency and aesthetic petrification.
Sasha Grishin writes of Trevor Vickers' painting 'Delacy 7' in Canberra Times review of 'Lightworks' at the Drill Hall:
Vickers's DeLacy 7 (2008), acrylic on canvas, is one of his classic explorations of a bordered rectangle with the dividing line in the middle hinting at a diptych-like format.
It is an immaculate, clever and subtle painting where you are drawn into complex games with optics. The slight after-glow of yellow heightens the perception of moving fields of sensuous blue.
Trevor Vickers is exhibiting alongside three other veteran abstract painters - Lesley Dumbrell, Virginia Coventry and Richard Dunn – in 'Lightworks', curated by Charles Nodrum at the ANU Drill Hall.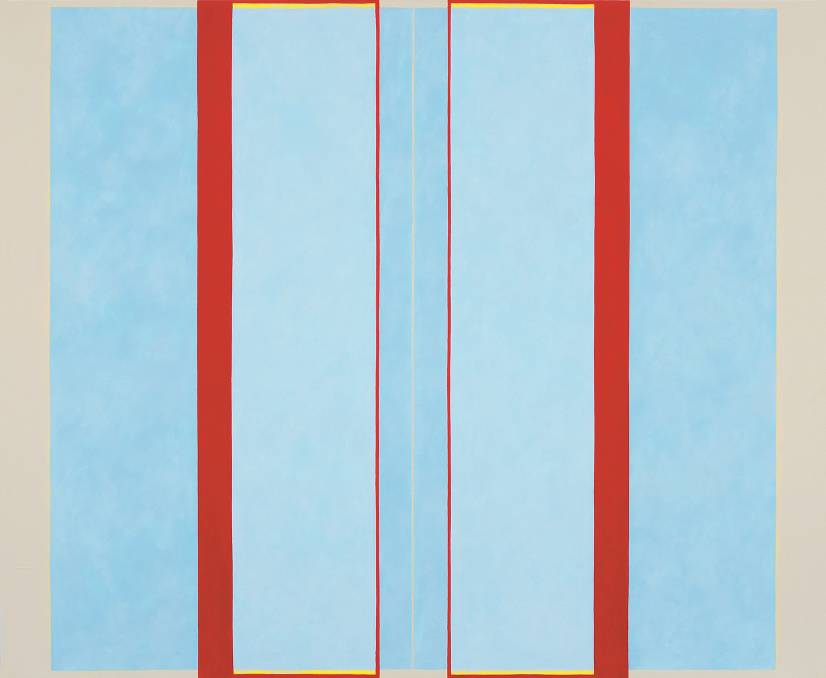 Trevor Vickers, DeLacy 7, 2008, acrylic on canvas.
Read Sasha Grishin's Review: 'Art revire: Lightworks at ANU Drill Hall Gallery has abstract works by four veteran artists', 19 October 2020, Canberra Times.
'Lightworks' is showing until 29 November 2020.
ANU Drill Hall Gallery, Kingsley Street, Acton. 
Open Wednesday–Sunday 10-5pm.
See more paintings by Trevor Vickers.
Listen to interview with Trevor Vickers.