Tony Windberg at BRAG // review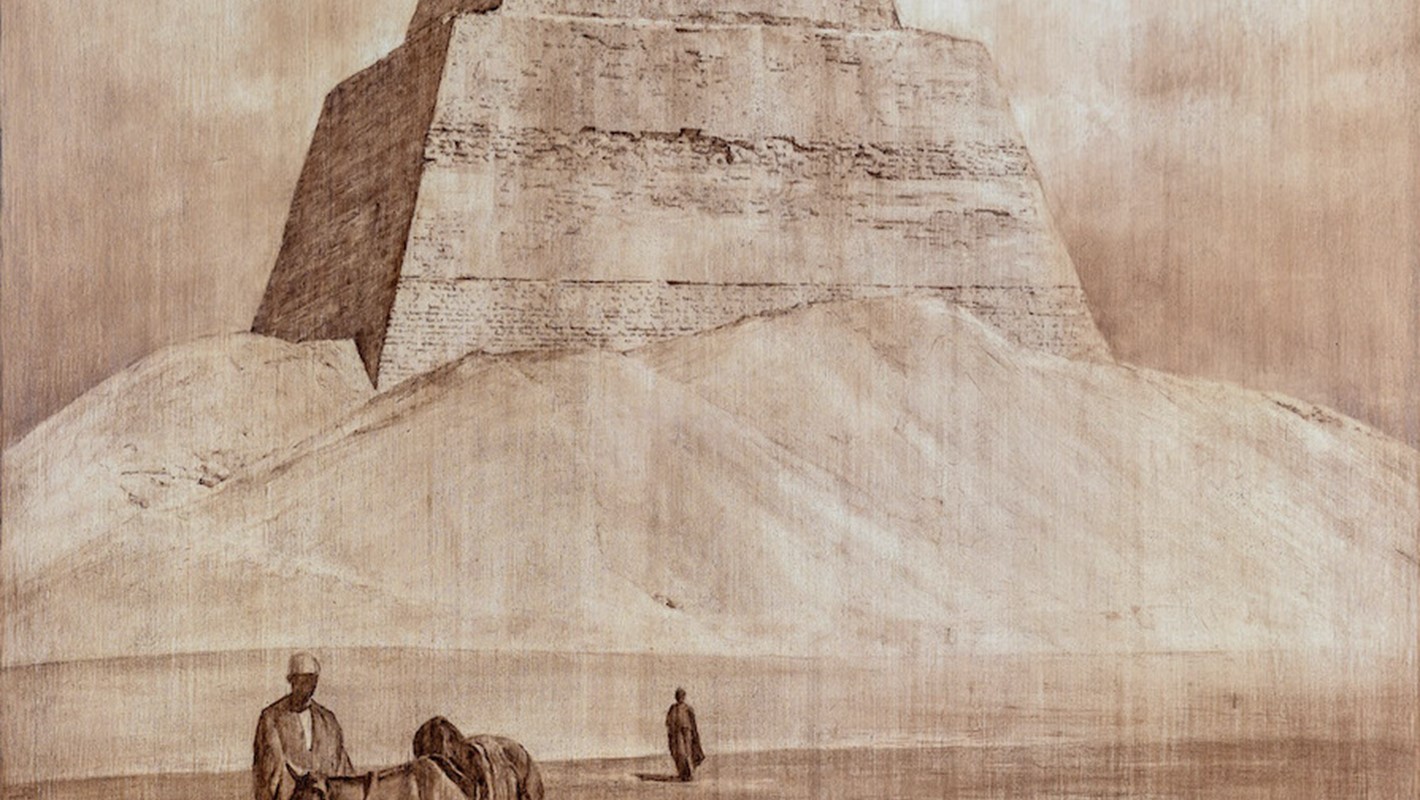 TONY WINDBERG // WONDERS OF THE WORLDS
Bunbury Regional Art Gallery, 11 June - 21 August 2022
Ted Snell reviews Tony Windberg's upcoming exhibition at BRAG for Artist's Chronicle: 'finding meticulously crafted works underlined by a rigorous intelligence which contemplate the past, the future and our part in it.'
// Always a thoughtful and rigorous practitioner, Tony Windberg's concern for our natural environment and his interest in how we see and, more importantly, how we interpret what we see, underscores his motivation to make paintings. Windberg crafts his work from ideas, from the landscapes he encounters, images he uncovers, and his extraordinary ability to manipulate paint on a surface. They are beautiful, poignant, contemporary narratives exploring our ability as human beings to shape our future through the knowledge of our past.* // 
Images of antiquity - Roman ruins, Greek temples, the Pyramids and Petra - are resurrected from black and white photographs of century old volumes of Wonders of the Past. These combine with scenes of a wild terrain of sand and stone, a new frontier, the pristine landscapes of Mars.
Windberg's innovative use of materials and techniques connects the artworks to his subject through a mix of traditional and non-conventional art materials. Iron oxides reflect the rusty hues of Mars, chalk and marble dust the limestone temples and pyramids. Surfaces and textures are methodically built up then 'weathered' to suggest the passage of time.
In this thought-provoking exhibition of contrasts and contradictions, the rise and fall of empires reveals our strengths and weaknesses, our achievements and vulnerabilities. Human civilisation has built great monuments and achieved extraordinary heights as we look to other worlds. Do we have the power to save our own?**
READ more about Tony Windberg.
LISTEN to Tony Windberg in Collective Conversations.
*Ref: Snell, T 2022, 'Tony Windberg: Wonders of the Worlds', Artist's Chronicle, Issue 203, May/June 2022, pp.6-7.
**Ref: Media Release, Bunbury Regional Art Gallery
ARTIST'S CHRONICLE is produced and edited by Lyn Di Ciero. Visit Artist's Chronicle for this and more articles about visual arts in WA.