Sera Waters: our 2018 Artist-in-Residence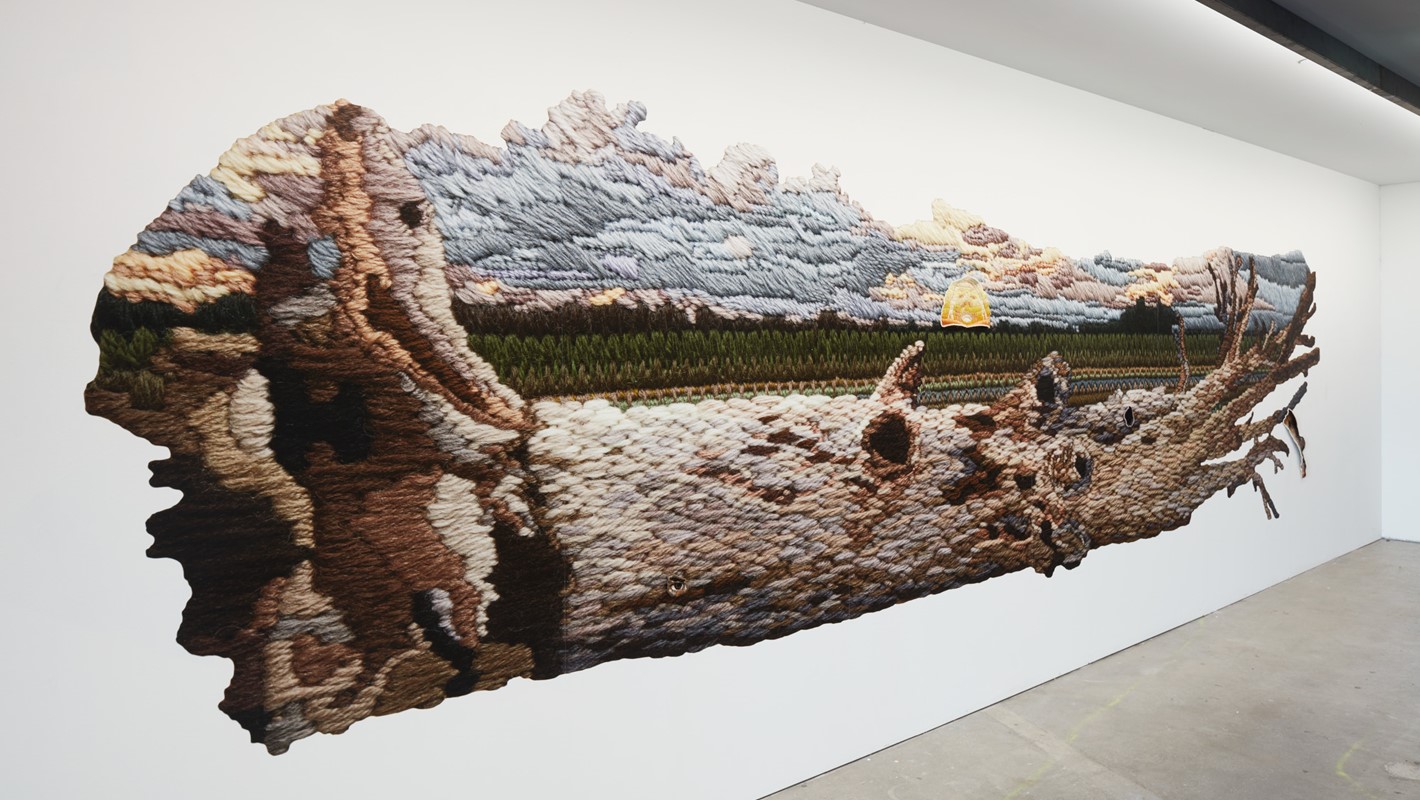 We welcome Sera Waters as our AiR this year. Sera is an Adelaide-based artist, writer and historian.
In 2006, Sera was awarded a Ruth Tuck scholarship to attend the Royal School of Needlework in the UK. Since then her work has included stitching alongside repetitive pattern.
Her installation, evolving in the gallery, explores how radical shifts in Australia's ecology have occurred, hand by hand, limb by limb.
Everyone is invited to meet Sera in action, and stitch alongside, as she makes her textile interventions and additions to her mural in the gallery. Sera will stitch for the entire 10 days of her residency.
Sera is represented by Hugo Michell Gallery, Adelaide. We give special thanks to our accommodation partner, The Alex Hotel, and acknowledge that Sera's work is presented as part of the Unhallowed Arts program by Symbiotica.
Sheridan Coleman visited Sera while she was ensconced, stitching in the gallery. Read Sheridan's article in Art Guide Australia.