Sculpture at Bathers 2022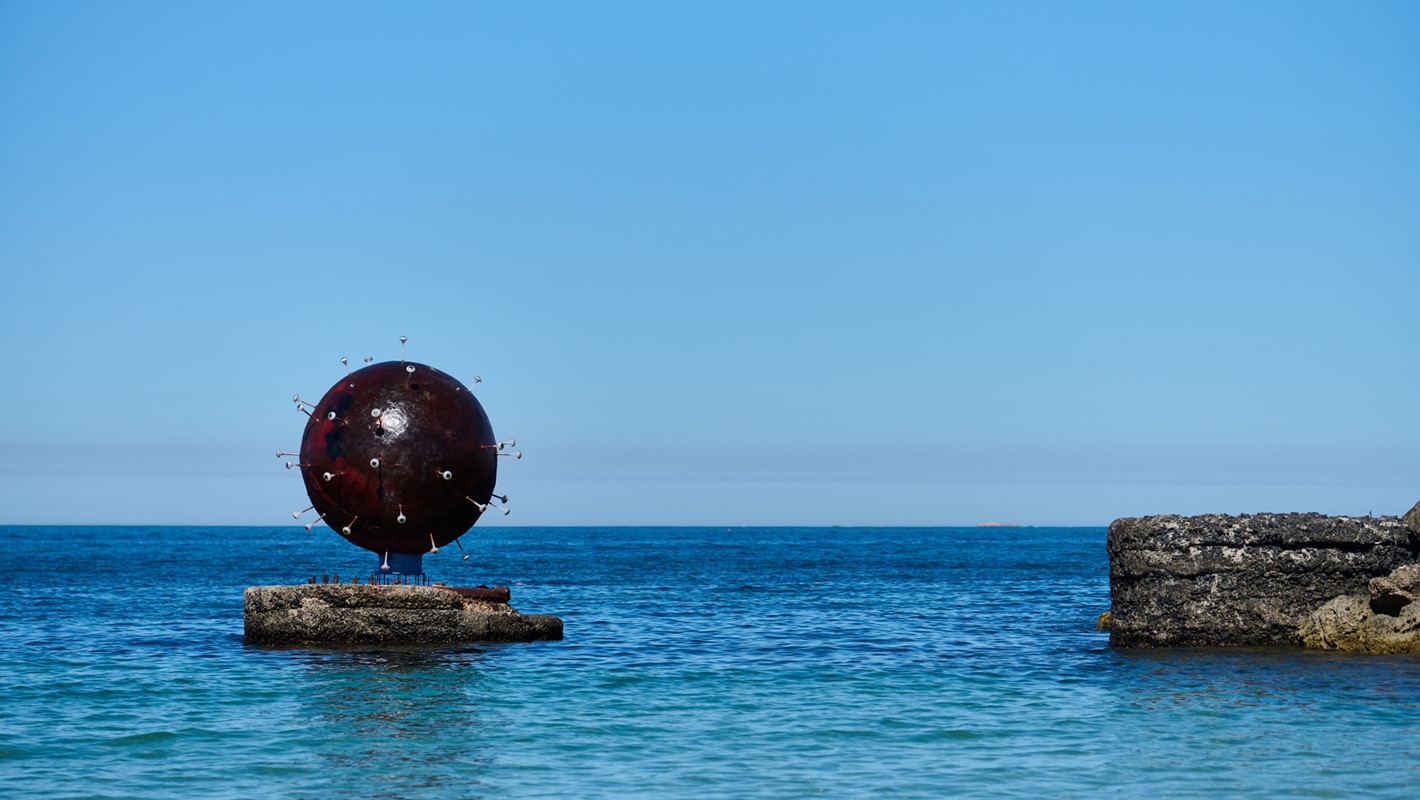 Distinctively WA: sculptures on the shore, on a beach, by, and in the sea.
Four of Art Collective WA artist members are taking part with many friends and colleagues in this year's Sculpture at Bathers exhibition in Fremantle: Tim Burns, Jon Tarry, Theo Koning and Jennifer Cochrane. The exhibition runs until 7 March at Bathers Beach, Kidogo Art House and at Victoria Quay, Fremantle Port.
Sculpture at Bathers began from a grass roots base in 2013 to tell the distinctive story of Western Australian sculpture and sculptors, and proclaims to be 'the largest dedicated survey of Western Australian contemporary sculpture'.
Now in its 5th year, thanks to funding from the Federal Government through RISE, the Restart Investment to Sustain and Expand Fund, has been able to pay artist fees to selected artists for the first time. Support is also secured from our state Department of Local Government, Sport and Cultural Industries, and from local Fremantle businesses.
Co-Founder and Chair of S@B, Tony Jones OAM writes in the catalogue: I fully appreciate the commitment of 73 artists working away in their studios, looking forward to the uniquely transformative experience that proximity to the Indian Ocean can bring.
Artistic Director for 2022, Sandra Murray writes: One of the tangible aspects of S@B is the embracing community spirit: it is not a reserved enclave for
the few, rather we have a curatorial premise of widely inviting sculptors to participate. This ensures we exhibit a talented range of established, alongside emerging and rising artists, with a solid representation of regional artists underscoring the exhibition. 
SCULPTURE AT BATHERS 2022
19 February – 7 March
Fremantle, Western Australia
Exhibition // Tours // Workshops
Visit S@B5.
All photos below by Rebecca Mansell.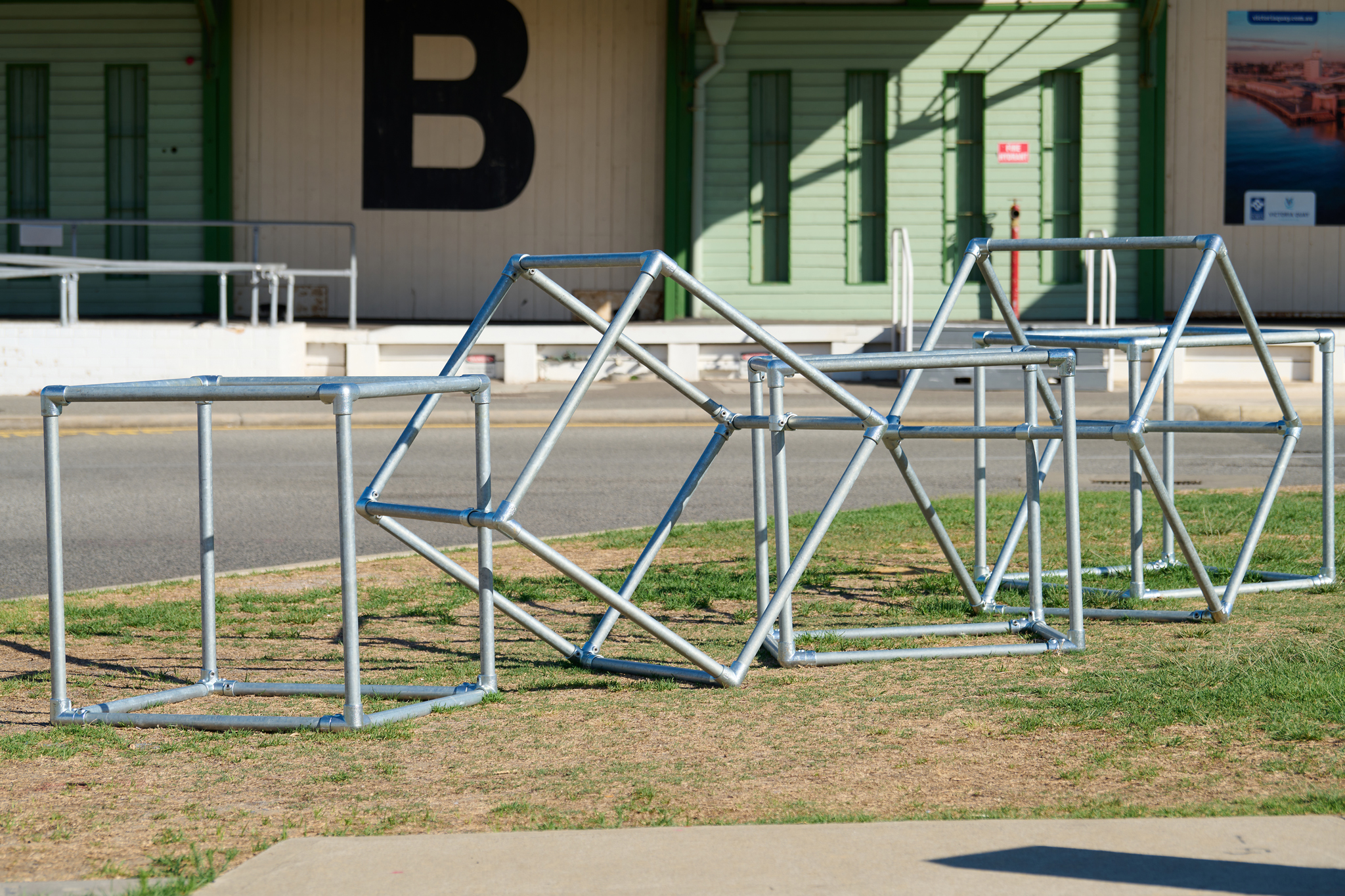 Jennifer Cochrane, 5 cubes, 2021, galvanised pipe and pipe fittings, 110 x 110 x 110 cm each. Sponsored by Fremantle Ports.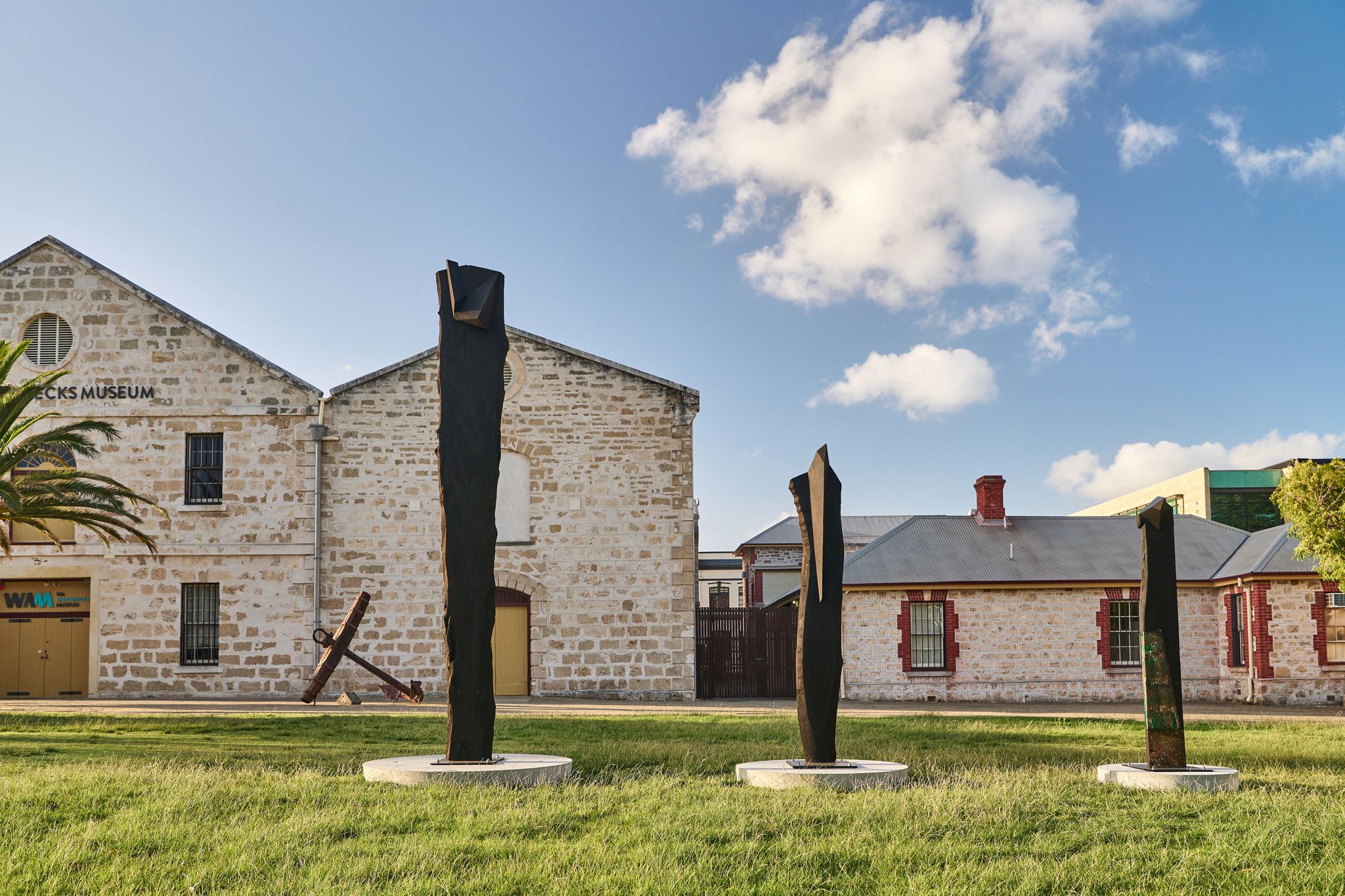 Jon Tarry, Sitting out the back - one, two & three, 2022, carbonised Jarrah, recycled olive oil tins, 420 x 50 x 60, 320 x 50 x 60, 220 x 50 x 60 cm. Sponsored by Kakulas Sister.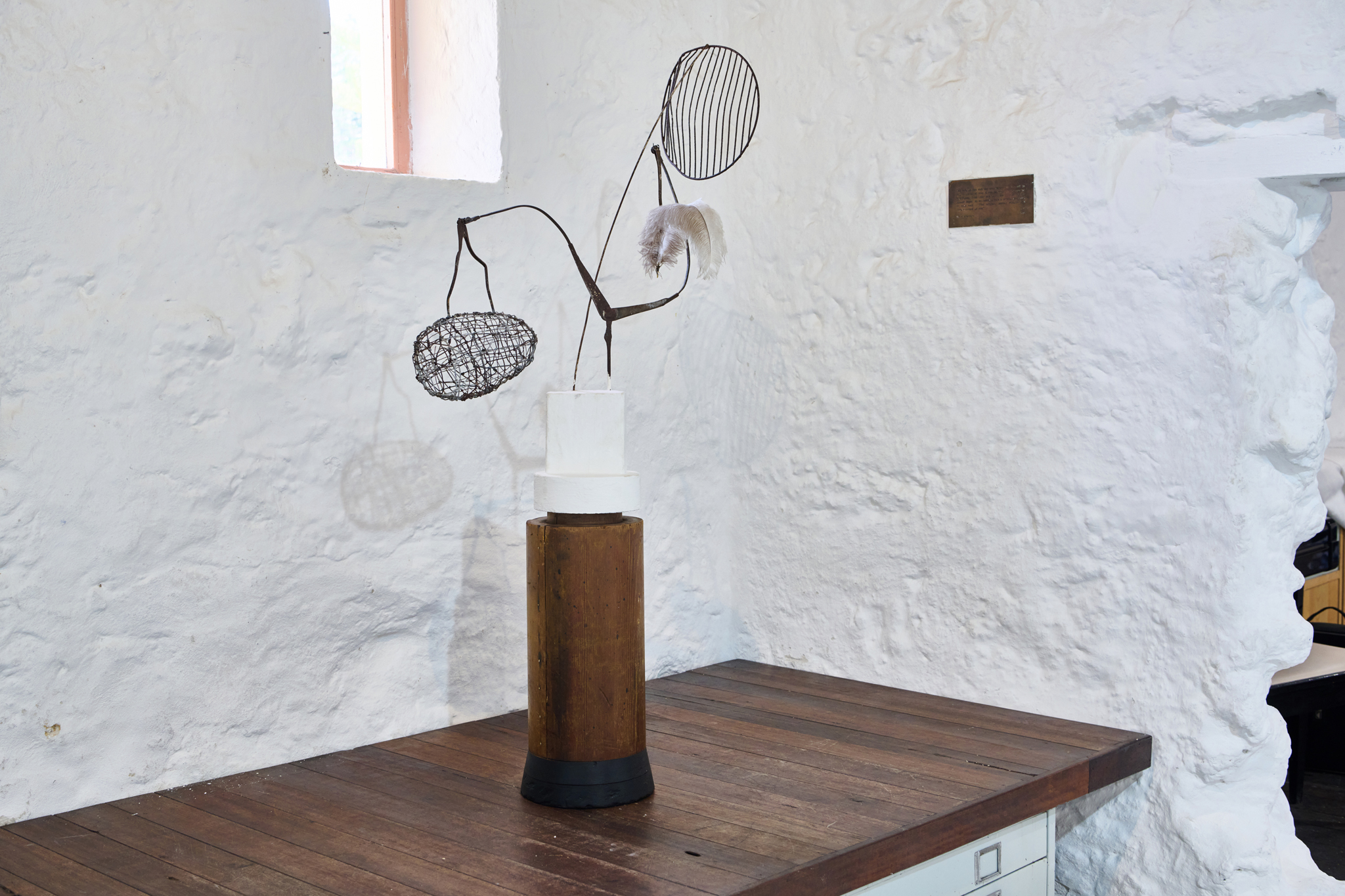 Theo Koning, Untitled #1, 2021, metal, feather, wood, paint, gesso, 130 x 77 x 26 cm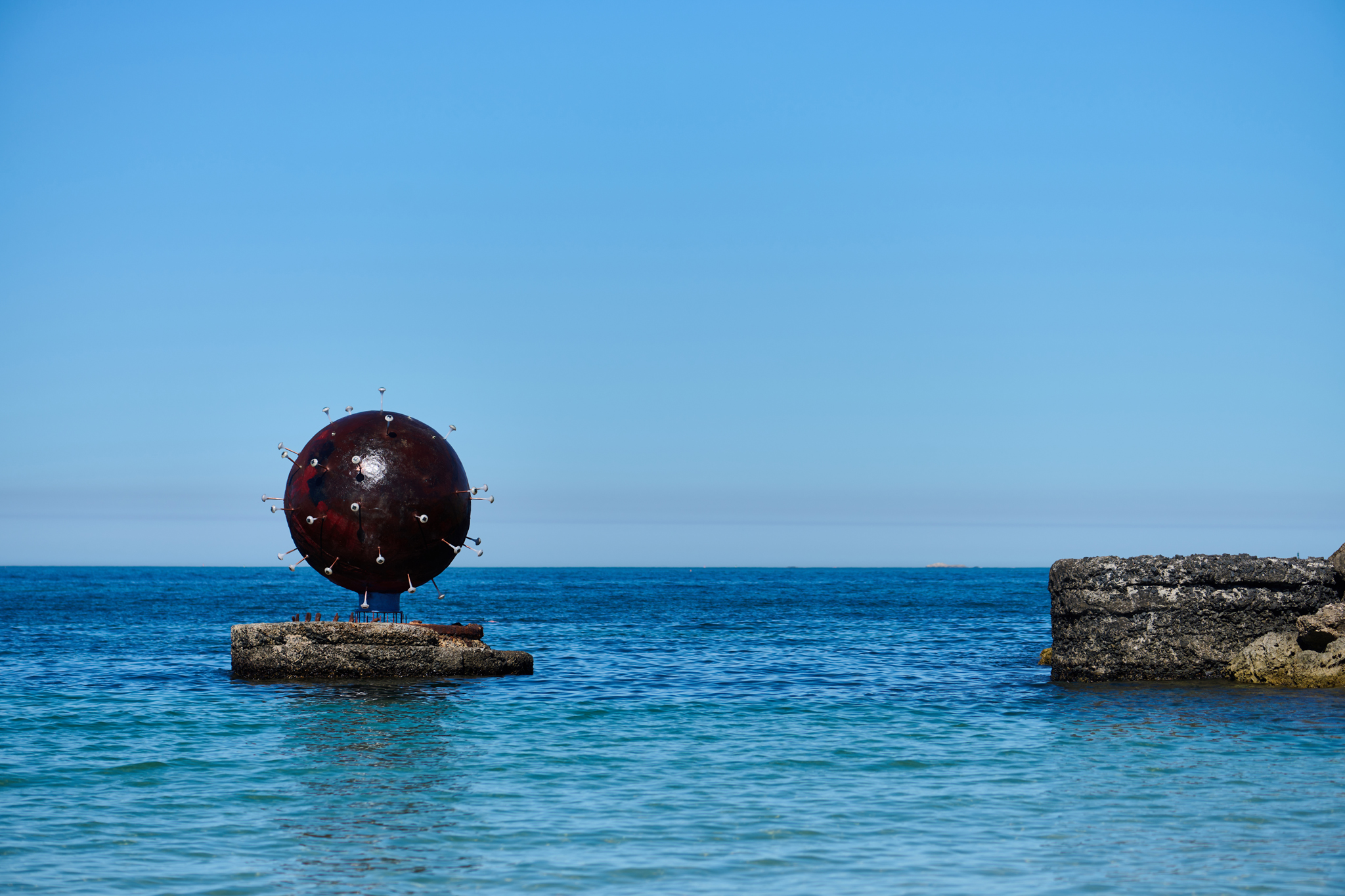 Tim Burns, Remnant armament, 2022, fibreglass, metal armature, LED light, 260 cm diameter