Review // Paul Uhlmann in Artist Profile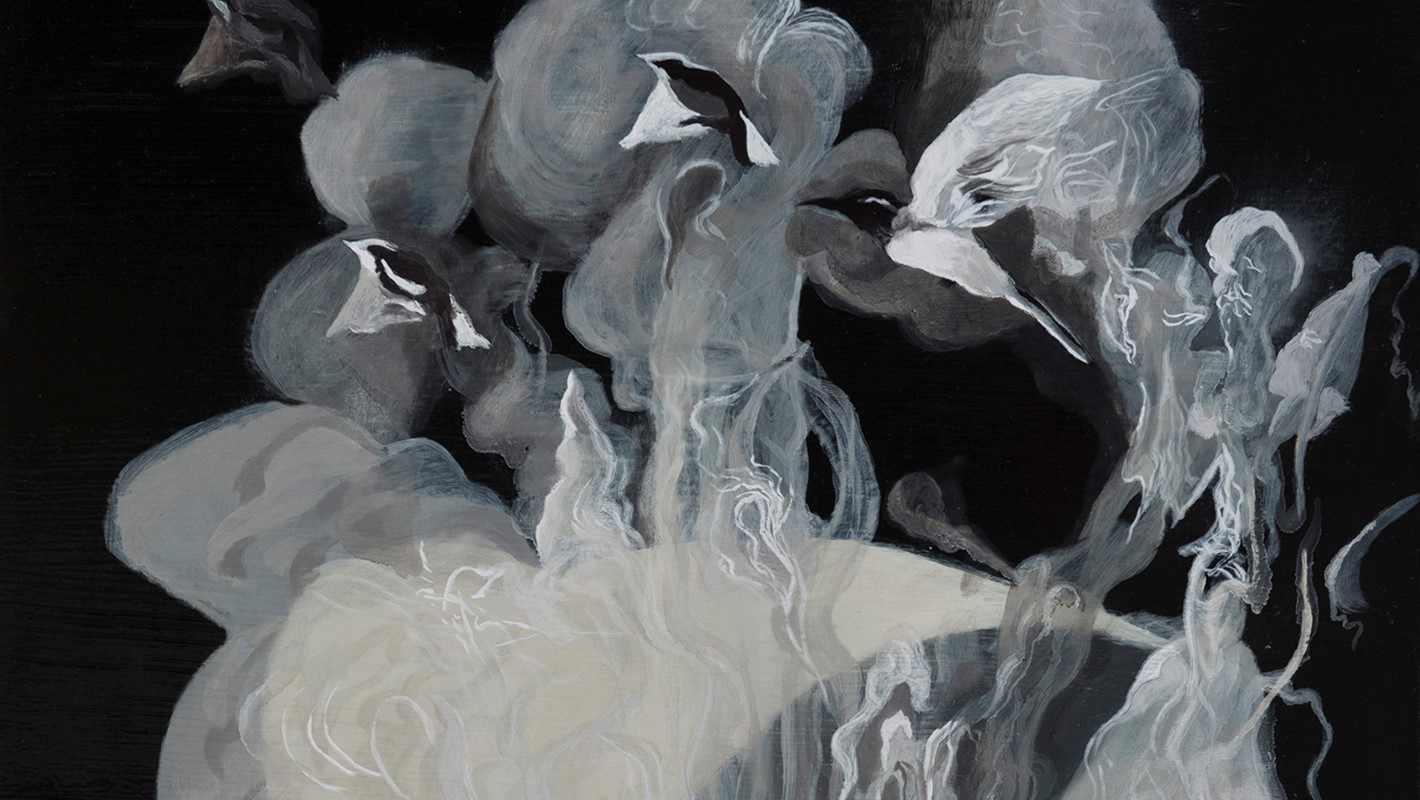 Paul Uhlmann's 2020 exhibition 'Land of Smoke' reviewed by Ted Snell for Artist Profile magazine.
While offering no definitive solutions, Uhlmann's new body of work conjures up a meditative space within which we can ponder our sense of self, imagine pathways of escape and ascertain strategies for renewal.
Has Australia been shaped by smoke? Paul Uhlmann 'invites us to ponder on the question of how the issues of fire and smoke, sustainability and reconciliation can be resolved in contemporary Australia.'
Paul's multi-layered paintings are abundant in metaphor. In dream like spaces smoke swirls and dissipates, birds take flight and nothing is permanent. In the darkness anything is possible. We sense the compression of time. What was then is as now.
Read Ted Snell's review in Artist Profile.
Paul Uhlmann // Land of Smoke
23 May - 20 June 2020
Art Collective WA, Cathedral Square, Perth.