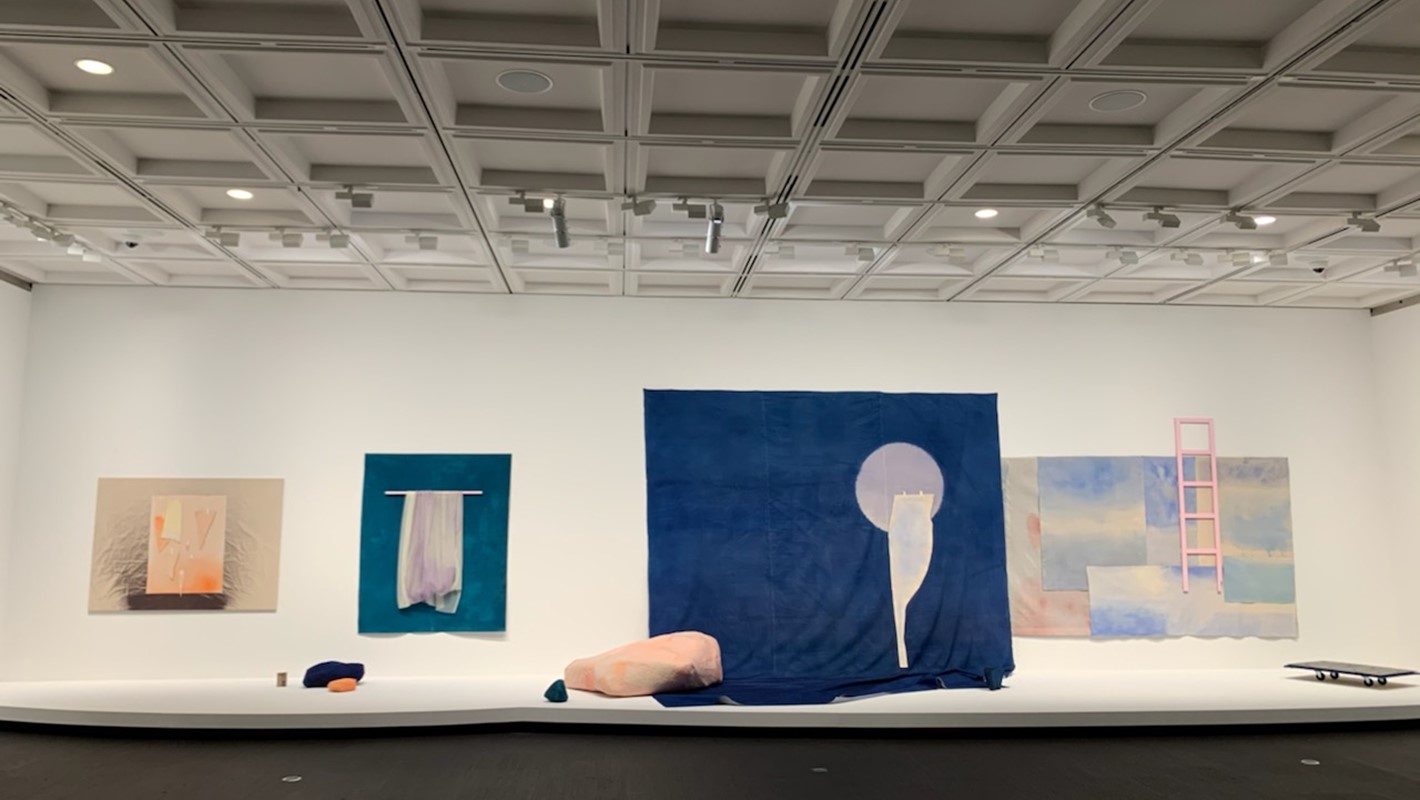 Penny Coss performs Pendulum Acts at The Long Kiss Goodbye
As part of the Perth Festival exhibition 'The Long Kiss Goodbye', presented at the Lawrence Wilson Art Gallery, Penny Coss performed 'Pendulum Acts'.
In complement to her 13-metre installation, Anxious Spaces, in this year's Perth Festival group show Penny has stepped into new territory - and thoroughly enjoyed it!
Penny precariously steps into her installation to rearrange and erase layers of the objects within, to reference her encounters in the landscape as a democratic space, where hierarchies shift and constantly change. Carefully choreographed, the performances speak to the idea of passages of time and transience.
The first of two performances was successfully held on 29 February and the second filmed on 20 March 2020 (as public entry was not allowed due to the COVID-19 closures).
You can watch the 21min performance on YouTube and read more about the exhibition on the Lawrence Wilson Art Gallery site.
The Long Kiss Goodbye is a group exhibition that explores how artists transform familiar materials and symbols into complex meditations on love, loss, attraction and repulsion.