Paul, Jen & Tim at SxS Cottesloe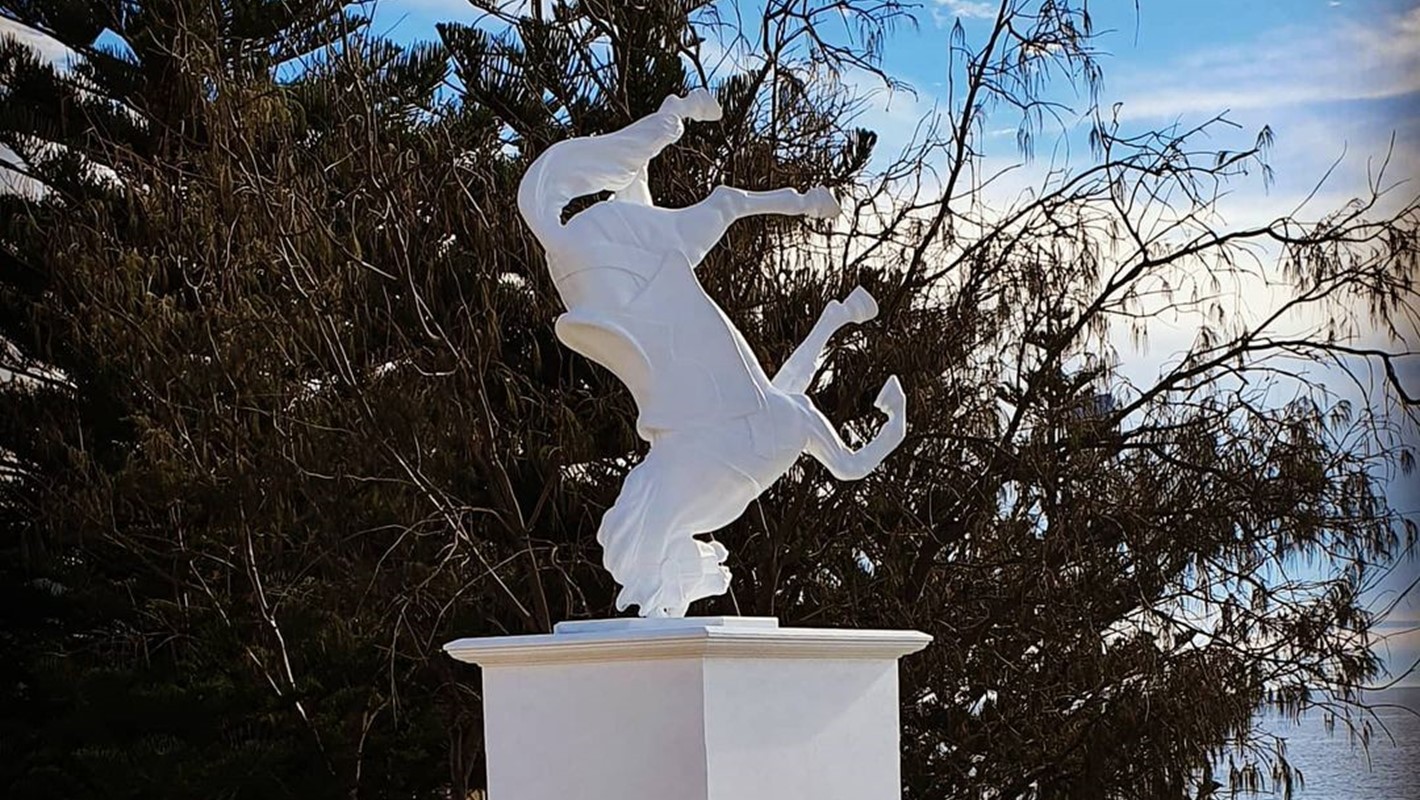 The Bendat Family Foundation WA Invited Artist Program is a 'major invitational subsidy to attract and support the best local artists to exhibit at
Sculpture by the Sea, Cottesloe.'
Art Collective WA member artists Paul Caporn and Jennifer Cochrane, and also Perth-based artist Tarryn Gill, have been announced as this year's recipients of the Bendat Family Foundation WA Invited Artist Program. Having commenced in 2020, the program provides $30,000 a year in funding for Western Australian artists. Each recipient receives $10,000 to help cover their costs of making and transporting their sculptures.
Paul Caporn's 'Heads it Is' is an 'unmonumental monument exploring the idea that the way we memorialise and celebrate our great moments and people in history requires a rethink in these times.' Made of timber, aluminium and polyethylene, and weighing 200kg, the sculpture features a fairground carousel horse positioned on its head atop a large monumental plinth.
According to Sculpture by the Sea: On receiving the subsidy, Caporn said: "'Heads it is' would not have been possible without the funding from the Bendat Family Foundation. The idea for this work was conceived several years ago, and the support from the Foundation has not only reduced the burden of financial costs but also encouraged me to continue producing my work. I am pleased to be able to exhibit it at this year's Sculpture by the Sea."
Jennifer Cochrane is a regular exhibitor at Sculpture by the Sea at Cottesloe, Bondi in Sydney, and Aarhus in Denmark. Tim Burns also return sto the beachside exhibition under the name of 3rd Degree Burns Unit.
Sculpture by the Sea, Cottesloe
5-22 March 2021
Cottesloe Beach, Perth, WA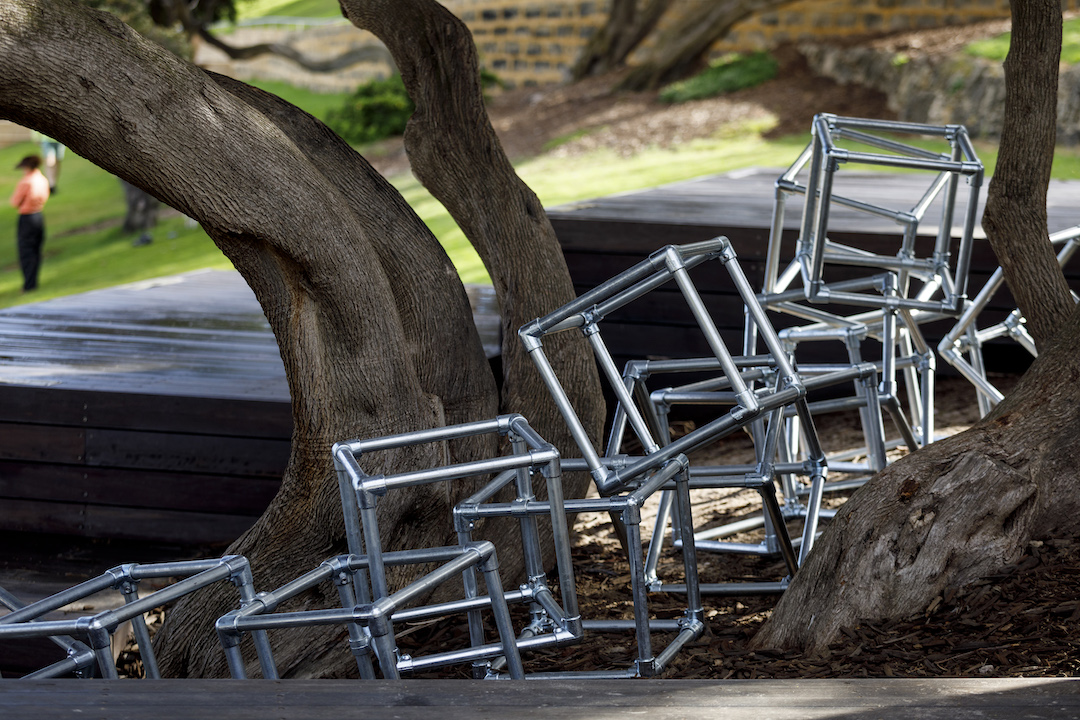 Jennifer Cochrane, Many Cubes, SxS Cottesloe 2021. Photo Jessica Wyld for SxS.