Olga Cironis MATERIAL POWER - Textile Fibre Forum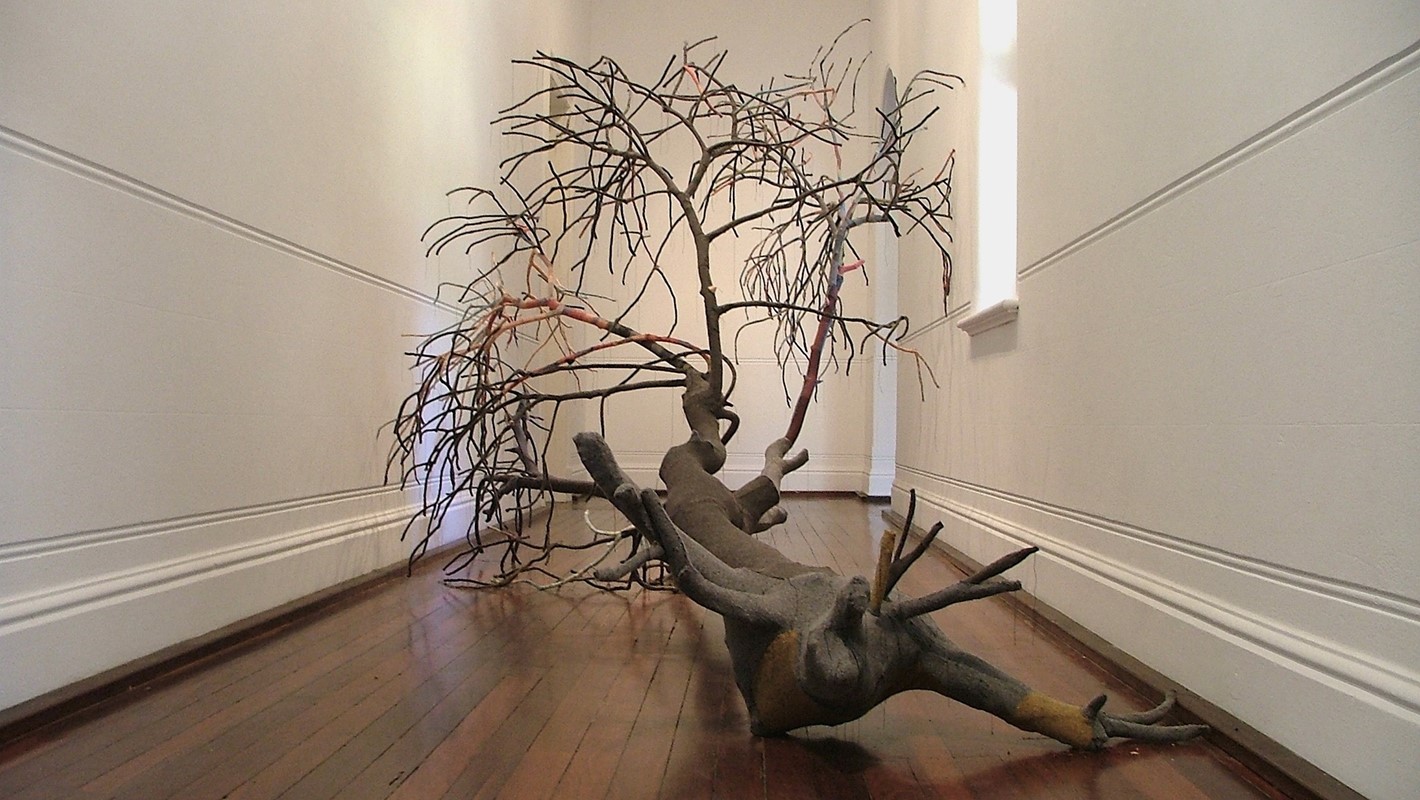 Nyanda Smith writes about Olga Cironis, the subject of Art Collective WA's most recent monograph.
The woman sits, working at a loom. From her fingers unfurls a cloth made of many hues: umbers, russets, golds. The fibre is human hair; the weave composed of strands from disparate heads. For the performance piece Mountain of Words, contemporary artist Olga Cironis wove together locks of hair donated by audience members. As Cironis worked, she chatted with the donors, connecting together the material and stories of different people.
'Olga Cironis MATERIAL POWER' by Nyanda Smith, Textile Fibre Forum, Issue 144 (2021), p43-48. Read the article.
Buy now 'Olga Cironis: This Space Between Us', published by Art Collective WA 2021.
Olga Cironis in her studio. Rob Frith, Acorn Photo