Monograph Launched of Eveline Kotai: Invisible Threads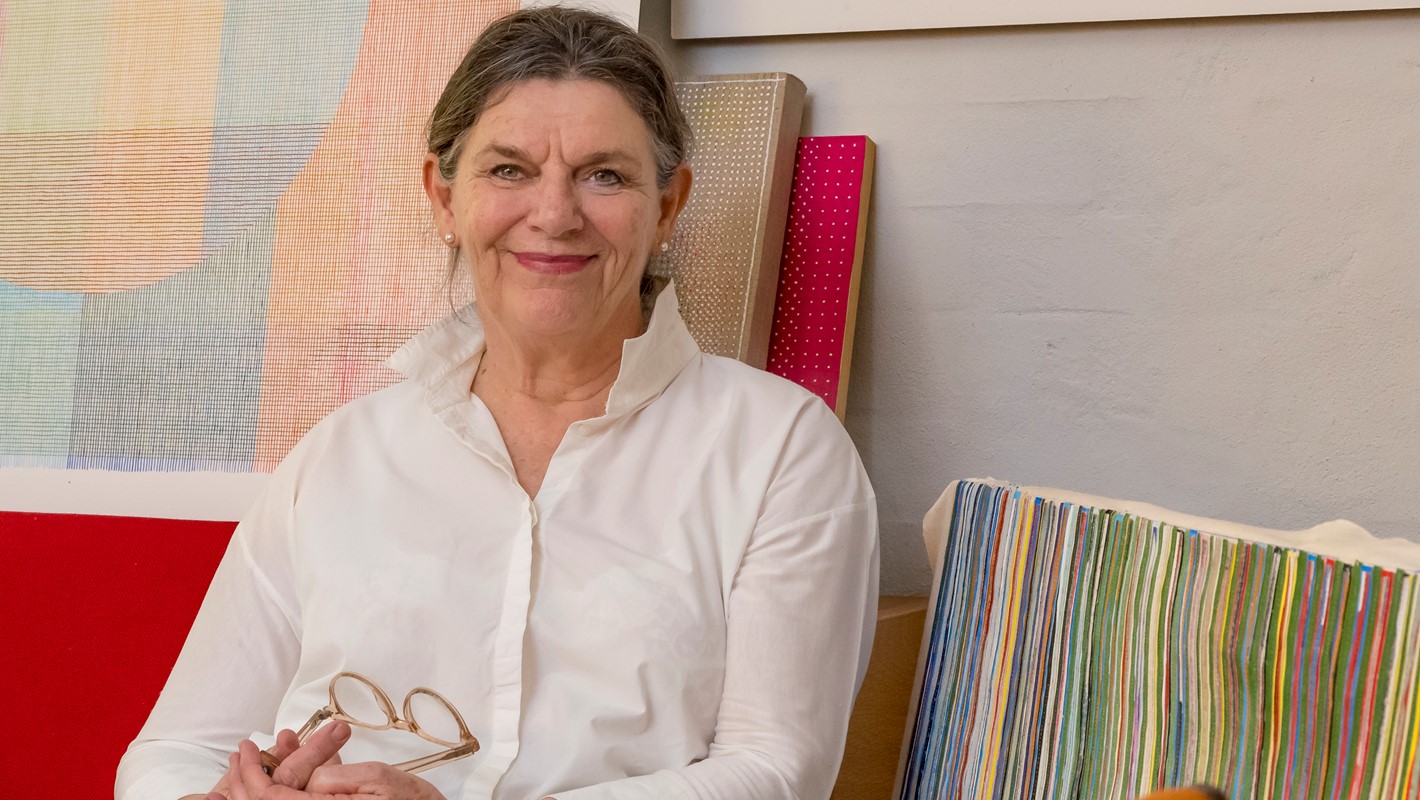 'With the recent passing of Miriam Stannage, Eveline is arguably the state's senior woman artist.' [John Cruthers, art advisor and curator, 2018.]
'Eveline Kotai: Invisible Threads' is a comprehensive survey of the 40-year career of Western Australian artist Eveline Kotai. It is the third in a series of artist monographs published by Art Collective WA - telling the stories of contemporary visual artists living and working in Western Australia.
... indispensable for collectors and curators wanting to understand Eveline's work.
At the launch at the Collective's gallery in Cathedral Square on Saturday 18 May 2019, the packed room heard from art advisor and curator John Cruthers:
'I've followed Eveline's work for almost 20 years, but the essays in the book fleshed out her family background and the development of her art, and it was great to see the earlier work I was less familiar with….
Besides enjoying the essays, reading the book made me think about the difficulties faced by artists from Western Australia. Through the sheer quality of her work Eveline was able to secure east coast representation and in 2012 the shared award of the Blake Prize for religious art. But for many Perth artists, it can be extremely hard to find a gallery or get your work noticed by curators and collectors on the east coast, very few of whom ever venture west of the Blue Mountains. Nor are WA artists often featured in national art magazines or survey exhibitions. Art fairs help, and Art Collective WA works very well in this arena. But it's hard to reach critical mass on art fairs alone.'
Read John's speech notes here.
'Eveline Kotai: Invisible Threads' features:
Essays by Julie Ewington, Nyanda Smith and Helen Thurloe.
Over 170 colour plates, 176 pages
RRP $59.95
Published by Art Collective WA
Available now - go to our Publishing Page.
THE CONTRIBUTING WRITERS
Julie Ewington is an independent writer, curator and broadcaster based in Sydney. She curated Contemporary Australia: Women (2012) at GOMA, Brisbane; wrote monographs on Fiona Hall (2005) and Del Kathryn Barton (2014) published by Piper Press; mounted The Sculpture of Bronwyn Oliver (2016) for TarraWarra Museum of Art; and was a member of the curatorial team for Unfinished Business: Perspectives on art and feminism , ACCA, Melbourne, 2017–18.
Nyanda Smith is a freelance writer and editor. She has written about the visual arts for media including The West Australian, Artlink, Photofile, Realtime and ABC Radio Perth, and held roles across the independent publishing, university and government sectors. She holds a Master of Communication from Deakin University, and a Bachelor of Arts (Hons) majoring in English Literature and Cultural Studies from La Trobe University.
Helen Thurloe is a Sydney-based writer and poet, and the niece of Eveline Kotai. Helen's essays and poetry have been widely published; several of which explore the influence of her Hungarian heritage. Promising Azra (Allen & Unwin, 2016) was Helen's first novel, and she is currently working on her second.