Joanna Lamb // Ace Hotel Sydney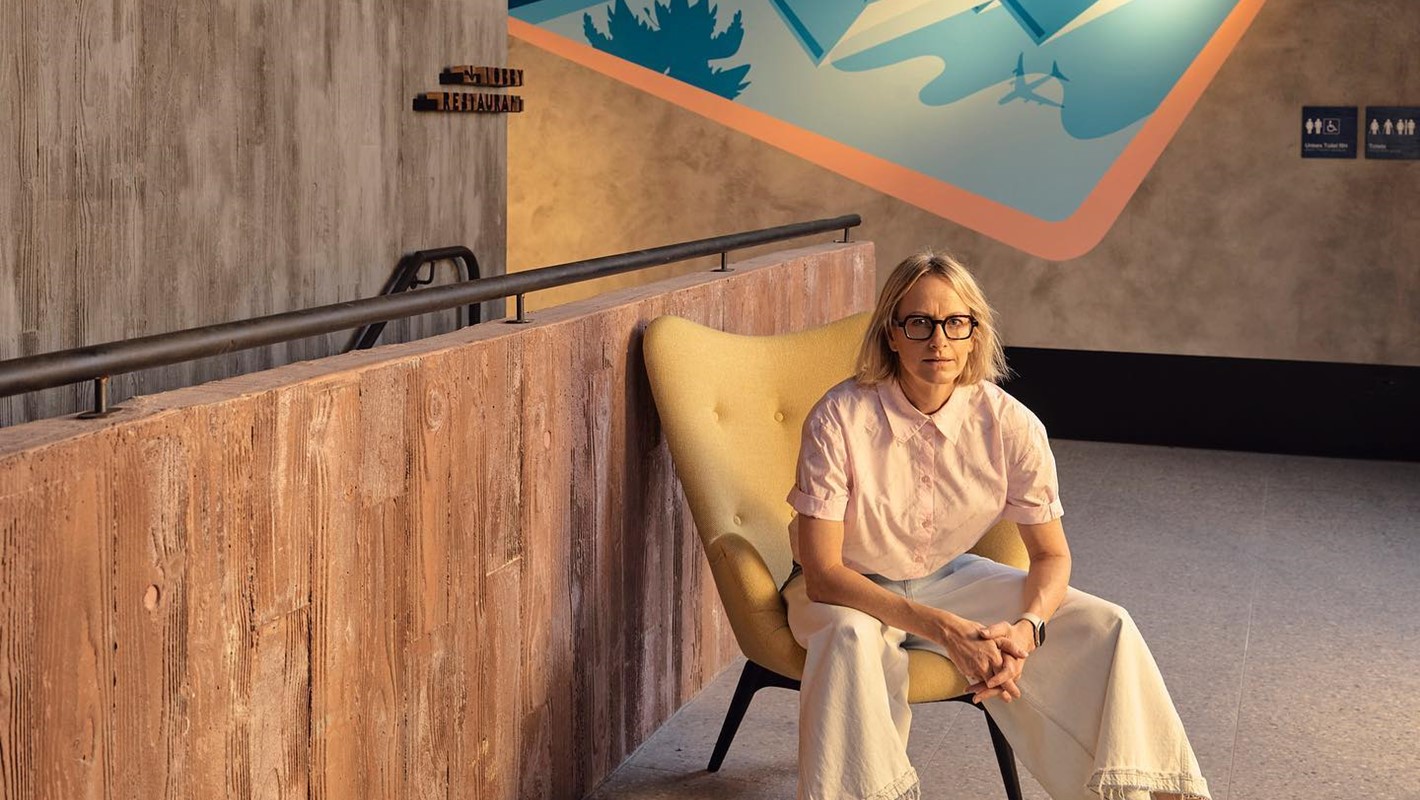 Ace Hotel Sydney opens with integral Artist Commissions including one by Art Collective WA member Joanna Lamb
Hotel art often gets a bad rap—and with good reason. But as Ace Hotel Sydney opens its doors, it's clear the design team at Flack Studio has created a cutting-edge, art-filled oasis like no other. Words by Jake Miller. Photographed by Anson Smart. Hair and makeup by Lorella Giannini.
[Vogue Living Australia, July/August 2022 edition.]
The Ace team worked with Flack Studio, who were contracted to select artists and to commission new artworks for the new Ace Hotel in Sydney's Surry Hills. A project over four years saw the selection of artists and work as integral to the interior design and spaces - rather than as an afterthought. 
Joanna Lamb, the only Western Australian based artist included, is quoted in an article about the hotel in Vogue Living Australia:
It felt like the perfect fit, painting a pool reflection designed specifically for the space at ACE. The idea of the reflection is about momentariness - enjoy it, take delight in it, while it lasts.
[Joanna Lamb] 
View and read the Vogue Living article here.
Listen to Joanna Lamb in conversation with Andre Lipscombe.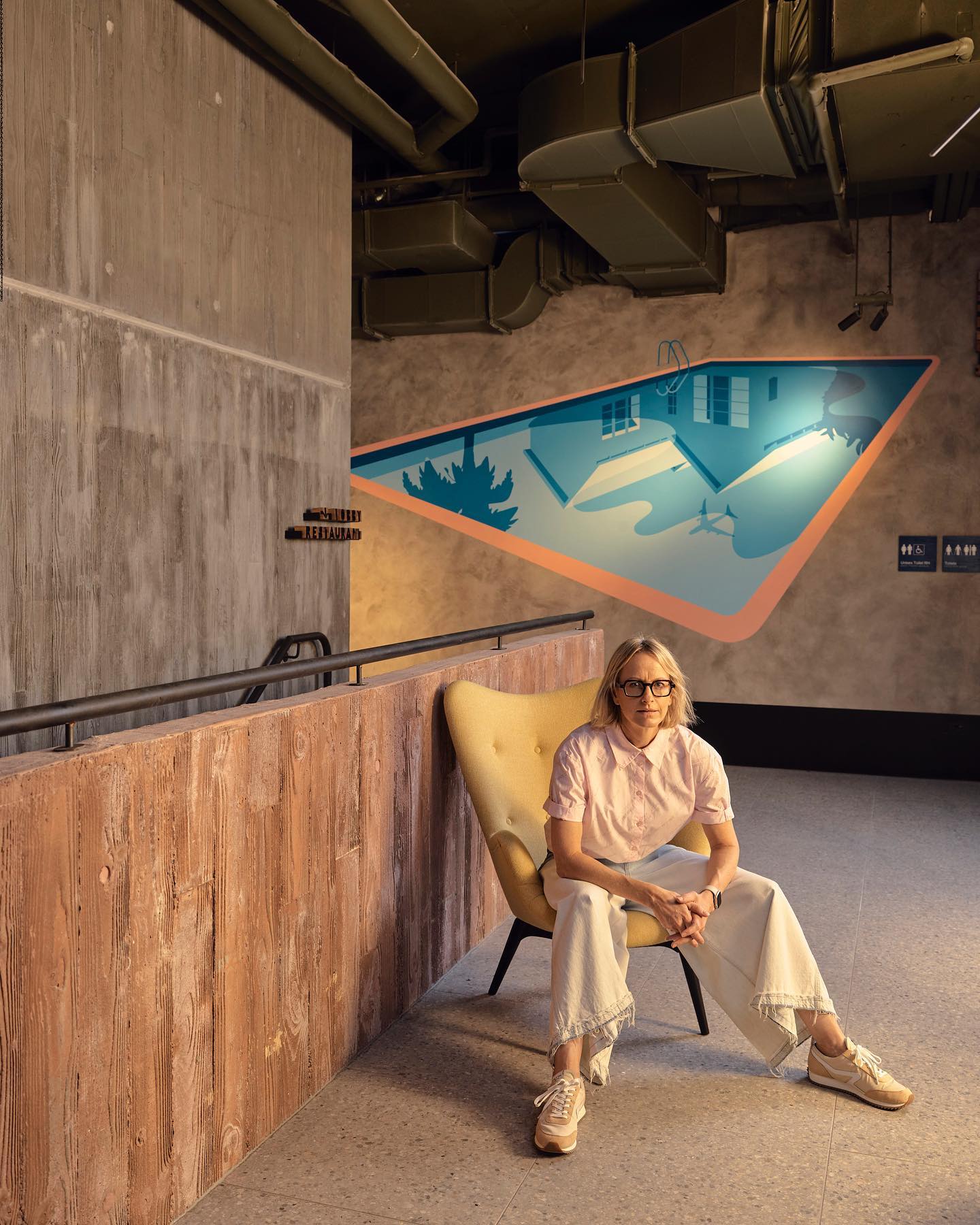 Joanna Lamb, Ace Hotel Sydney, in front of 'Pool'. Photo Anson Smart. Courtesy Vogue Living Australia and Sullivan + Strumpf.