Jo Darbyshire exhibits in HERE&NOW20: Perfectly Queer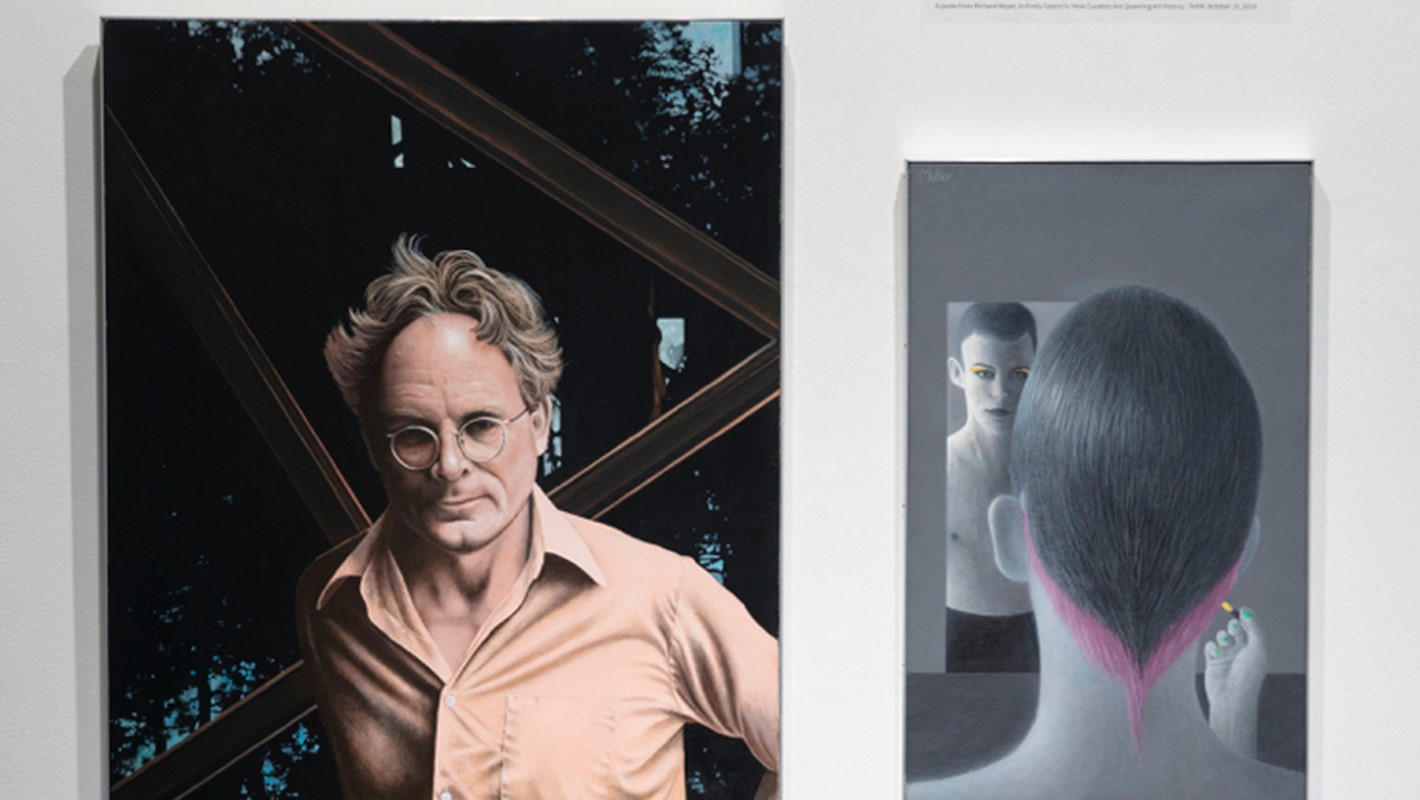 Perfectly Queer
'HERE&NOW20: Perfectly Queer' at the Lawrence Wilson Art Gallery at the University of Western Australia focuses on the practice of queer artists in Western Australia. Curated by Brent Harrison, the exhibition examines how artists draw on histories and their own lived experiences to create artworks that reflect on what it means to be queer.
It features new work by Art Collective WA member Jo Darbyshire alongside contemporary artists: Benjamin Bannan, Nathan Beard, Janet Carter, Lill Colgan, Brontë Jones, Andrew Nicholls and Colin Smith.
Jo Darbyshire's work 'Downunder' is an installation of 13 works selected from the The University of Western Australia Art Collection and Cruthers Collection of Women's Art. Jo has deliberately juxtaposed these works with texts, in which she only talks about what is never usually discussed publicly – the sexuality of the artists. Jo says: '... this work questions the nation-wide, conservative attitudes to queer sexuality and challenges curators of mainstream galleries to include a more honest and holistic approach to biography.'
You can find more information about the chosen texts and Jo's curatorial approach on her personal website.
EXHIBITION DETAILS
HERE&NOW20: Perfectly Queer
Lawrence Wilson Art Gallery, University of WA
29 August - 5 December 2020
Opening Hours: Tuesday-Saturday 12noon-5pm (Closed on Mondays and Sundays)
Read the Media Release.