Eveline Kotai feature artist at State Gallery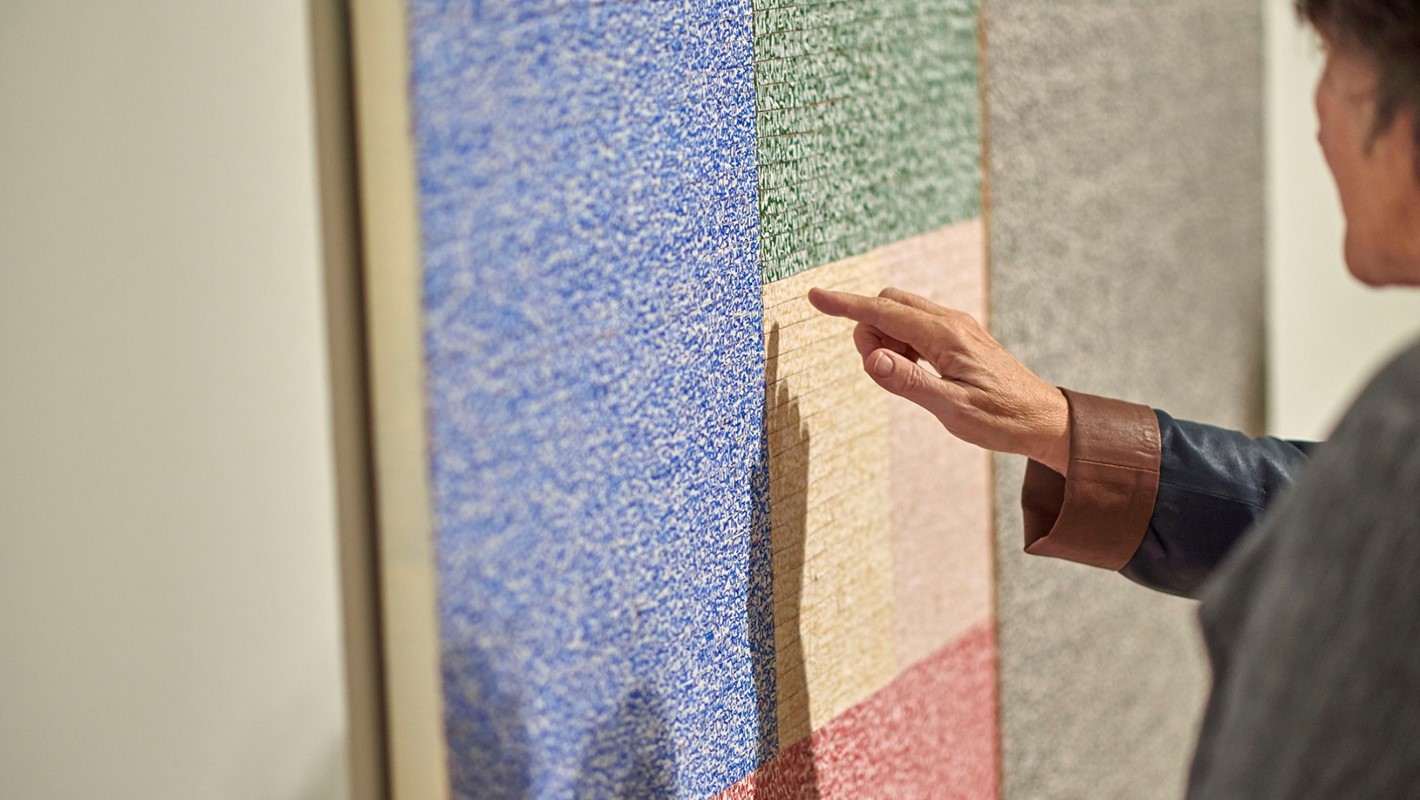 Breathing Pattern
Following on from Eveline Kotai's magnificient exhibition and book launch, Invisible Threads, at Art Collective WA earlier in the year, the Art Gallery of Western Australia presents her work in the exhibition Breathing Pattern.
Breathing Pattern features new and recent work including canvas reconstructions and paintings, and forms part of the WA Now series dedicated to showcasing work by practising WA artists.
Curated by Dunja Rmandić, the exhibition continues the artist's interest in material dissolution and regeneration through the process of cutting up and reworking her paintings into new works.
The gallery is staging various events throughout the exhibition period, including an artist's talk on 14 September and an After Hours talk and tour on Wednesday 21 August.
Art Collective WA's recently published artist monograph, Eveline Kotai: Invisible Threads is available at the Art Gallery Shop.
Watch the video WA Now – Eveline Kotai: Breathing Pattern, which showcases Eveline Kotai's unique technique of reconfiguring pre-existing works into new compositions via invisible thread, the exhibition includes new and recent work with a variety of media including canvas reconstructions and paintings.
Article in SeeSaw magazine: Permission to Breath by Lydia Edwards