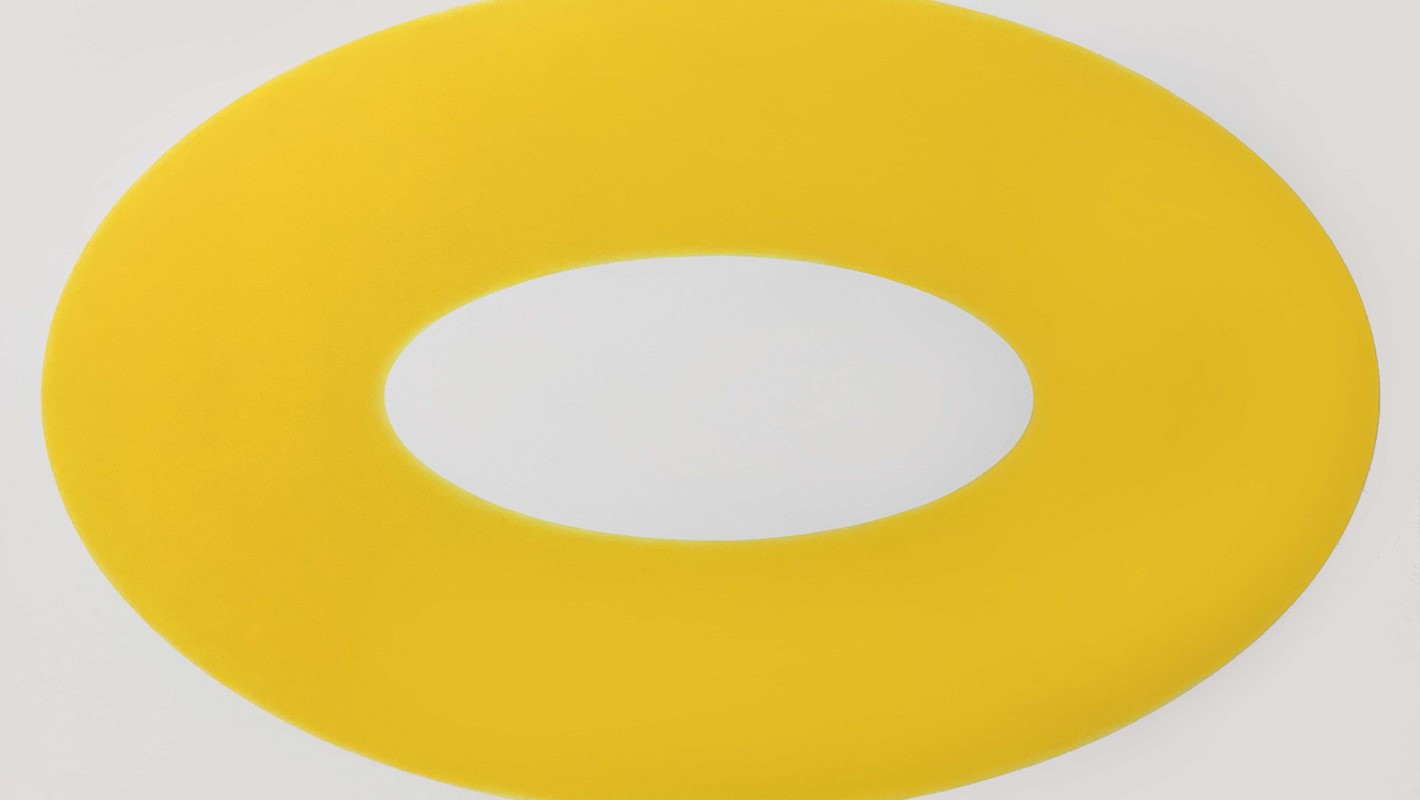 Holmes a Court Gallery presents at Vasse Felix Winery in Margaret River, 'Concrete Expanded'.
Works by Art Collective WA members Helen Smith and Trevor Vickers exhibit alongside works by Robert Hunter, Brian McKay, Trevor Richards, Douglas Sheerer, Rebecca Baumann, Consuelo Cavaniglia and Joshua Webb.
This exhibition considers the affects of colour, design, pattern and shape through works of geometric abstraction. It takes part in a conversation about an ongoing artistic concern with Minimalist and Concrete Art in the new millennium. It playfully suggests an expansion of the genre of Concrete Art that had a local explosion on the streets of Fremantle in the early 2000's.
In Concrete E X P A N D E D large-scale, hard edged, minimal, abstract and pure colour paintings are joined by, three-dimensional wall-works, actual concrete sculpture, light sculptures and ephemeral light works. Together these works coalesce and converse in philosophical questions of form, aesthetic experience and existence.
The exhibition runs 2 June - 22 September 2019. Visit: http://www.holmesacourtgallery.com.au