Collective artists sit comfortably and of-fend in SxS 2020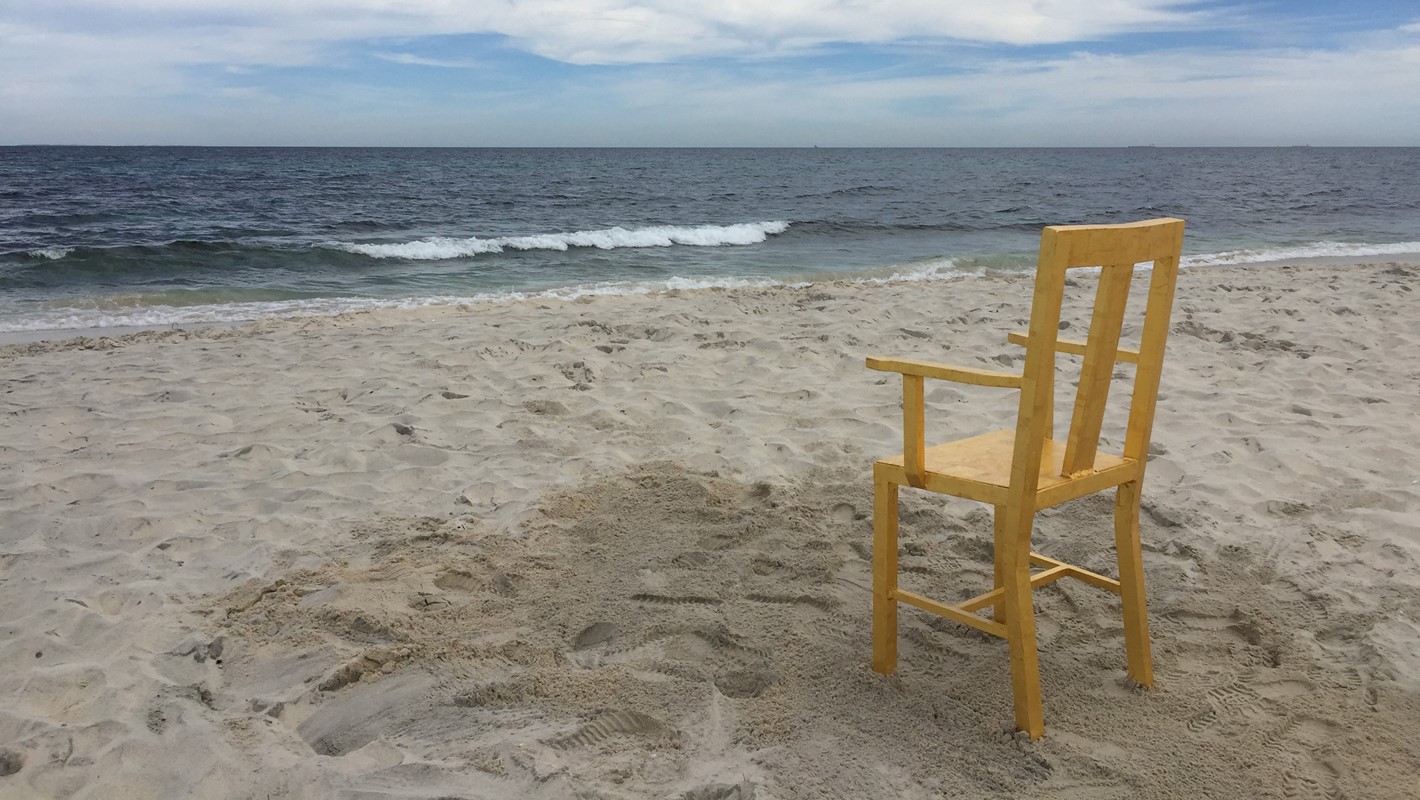 Sculpture by the Sea at Cottesloe 2020
Two of our Collective artists are taking part in the eponymous exhibition of sculpture on the Cottesloe beach. This year, 70 artists from 17 countries including a number of local West Australian and Australian artists are exhibiting at this, the 16th annual exhibition in Perth.
Both Olga and Tim are veteran exhibitors at the coastal show and both again present thought-provoking works, that openly invite audience sunset photos, selfies and discussion.
In this time of virus fear, it's a perfect outdoor location to enjoy art, hands-free and in the fresh air.
Read an interview with Olga Cironis by Nina Levy for SeeSaw online magazine: A golden chair by the sea.
Sculpture by the Sea - Cottesloe
6 - 23 March 2020
https://sculpturebythesea.com/cottesloe/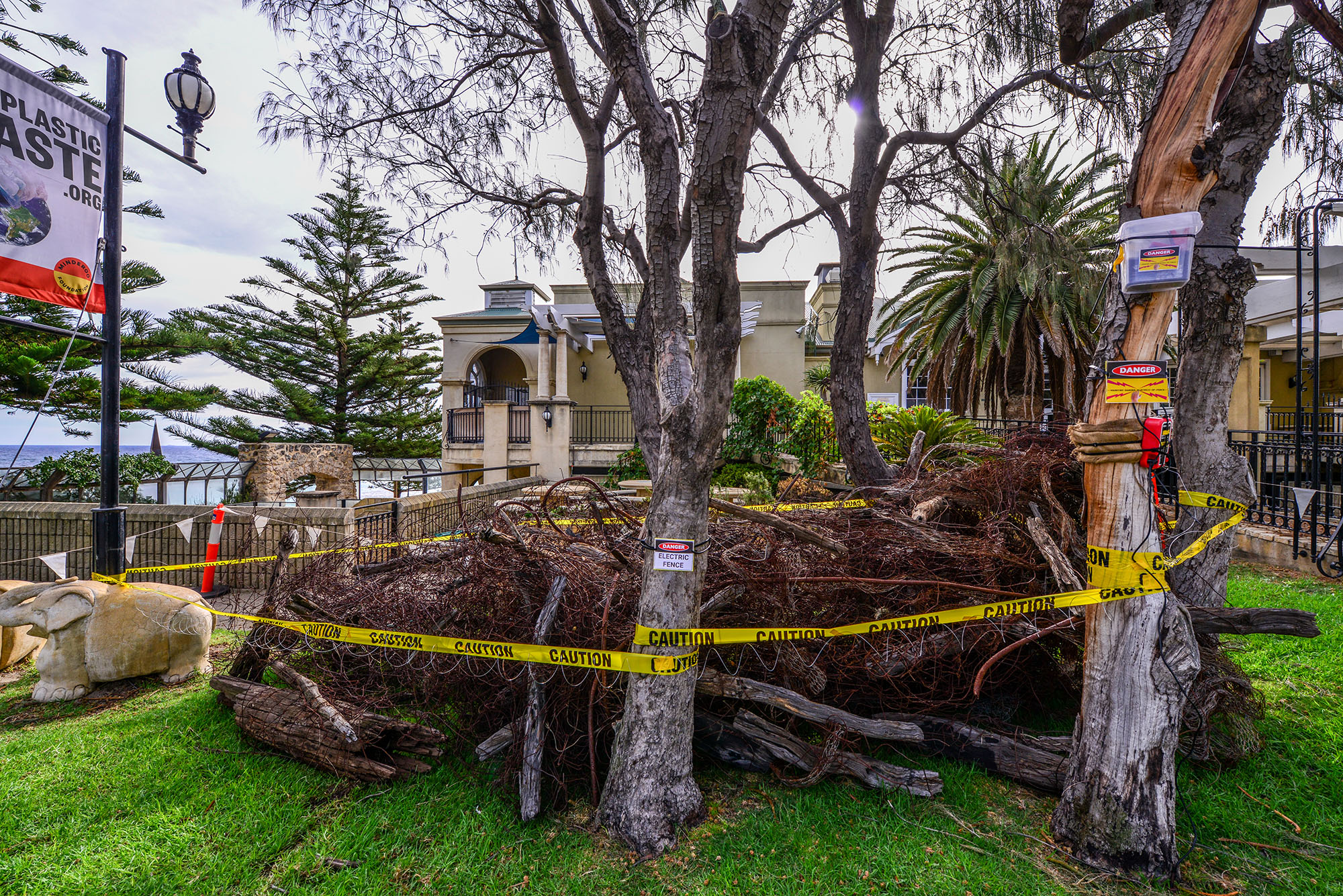 Tim [3rd Degree] Burns, OF_FENCE, Sculpture by the Sea, Cottesloe 2020. Photo Clyde Yee.