Collective artists are Winners!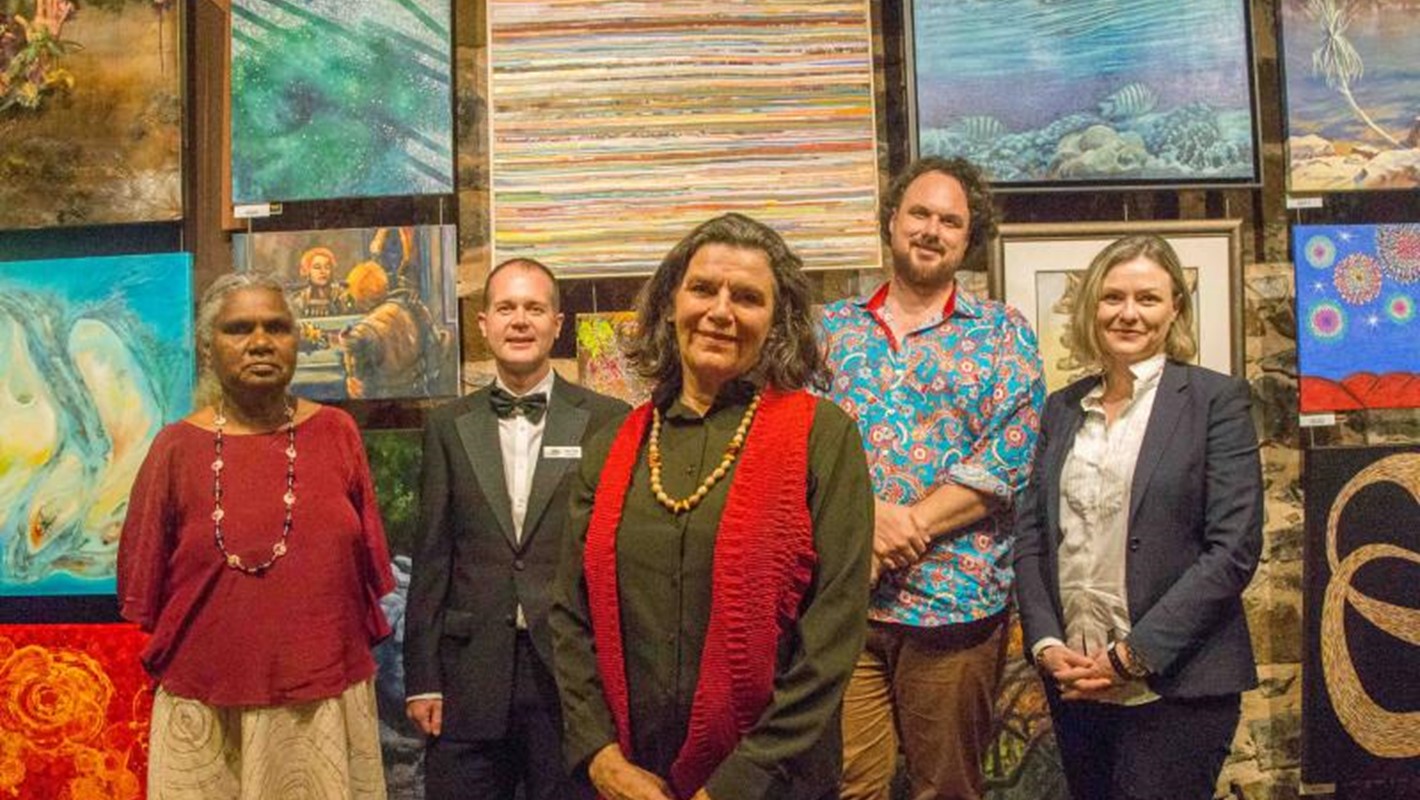 Perth Royal Art Prize for Landscape
Congratulations to Penny Coss on winning this art prize with 'Landstain'. Seven of our members were selected for the Perth Royal Art Prize exhibition. Works by Penny Coss, Jo Darbyshire, Eveline Kotai, Andre Lipscombe, Ron Nyzistor, Angela Stewart and Jurek Wybraniec are among the 51 works selected for the exhibition which is on view at the Perth Royal Showgrounds from 22 – 29 September 2018.
The Cossack Art Award
With $90,000 of prize money across 10 categories, Eveline Kotai won the Best Overall Prize of $15,000, sponsored by the City of Karratha.
The Cossack Art Award is an 'annual event, set amidst the historic buildings of Cossack, a small heritage listed ghost town some 1,600 kilometres north of Perth, attracts thousand of people every year. For three weeks across July and August, the small town of Cossack comes alive with hundreds of vibrant artworks showcasing the very best artistic talent across the Pilbara and Australia.'
Eveline's work, 'Horizontal Shift', was one out of over 300 artworks entered from across Australia. 
The Judges' comments were:
'There is a pull between abstraction and landscape in this work. All of the colours feel very representative of the local environment. The weaving design and colours read like stratified layers, from the berries and roots in the ground upwards and reflect the country. The splashes throughout depict a wonderful use of colour. A real stand out of the exhibition.'


In 2019 we will publish our next artist monograph on the life and work of Eveline Kotai.